Right Off the Grape Vine for Your Fall Wedding!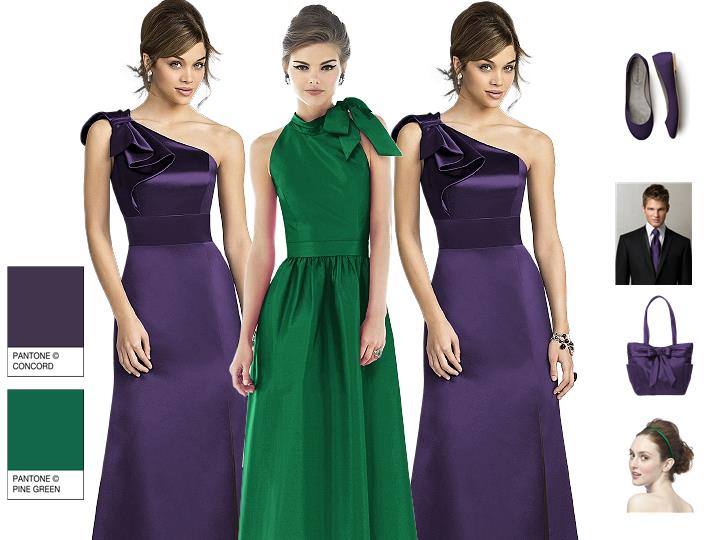 Pantone pine green and concord grape are an excellent color for a fall wedding.  When it comes to this pairing, you can either do all of your bridesmaids in green, or all of them in this shade of purple with your maid/matron of honor the opposite color.

Deep purple floral arrangements would be perfect for this Pantone color pairing!  Your men should wear dark tuxedos, preferably our After Six tuxedos available at AfterSix.com!

Having this as your color scheme for your wedding allows you really to play up both colors and even do a wine vineyard theme! Anyone have corks?  We are in love with these two colors for fall and you will be too!