Borrowing Magnolia - Luxury Bridal Gown Rentals
Borrowing Magnolia is about to blow your mind and turn wedding dress shopping on its head. The newly launched website functions à la Rent the Runway - allowing brides to rent their gowns for a fraction of the retail cost. The site also offers some styles for sale (also at a deep discount), but their main function is leasing out beautiful designer gowns for a price that won't make your heart sink!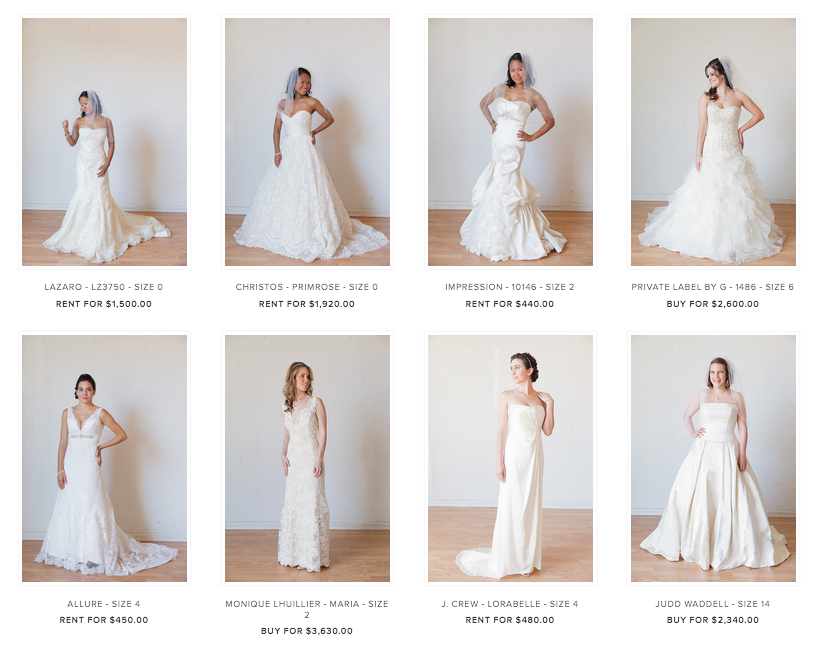 Borrowing Magnolia has everything from David's Bridal to Jenny Packham and rices ranged from $385 (for a Maggie Sorento gown) to $1,920 (for a Christos gown). The site smartly allows brides to rent 3 dresses to try on for $99 - that money which is put toward a rental, should the bride decide to pursue one of the options. Sizes range from 0-16 and styles are anything from a beaded flapper-style gown, to a traditional strapless silhouette with full-skirt.

The site is brand-spanking new, so at this time styles are limited - especially in the larger sizes. Plans to add more styles in the coming months are in the works (keep checking back, because styles are regularly being added). The future of wedding dress shopping is here. Say goodbye to jonesing for a designer gown you could never afford... Borrowing Magnolia has got you covered!