At Last! Photos from Jessica Simpson's Beautiful Wedding!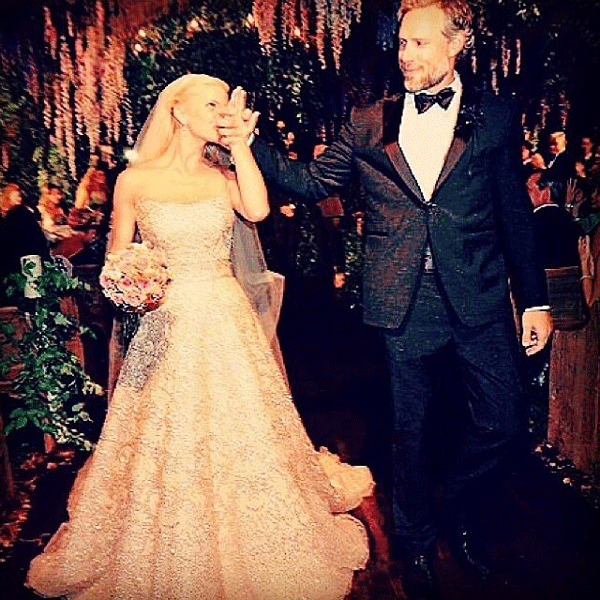 We were so excited to see that photos (and a video!) from Jessica Simpson's wedding to Eric Johnson were finally released. The video takes you behind the scenes with Jessica and her bridesmaids as they get ready for her wedding day last weekend. Jessica looked simply stunning in her Carolina Herrera gold wedding gown and she pulled out all the stops for her bridesmaids too!
How beautiful does Jessica look on her wedding day! Photograph by Brides.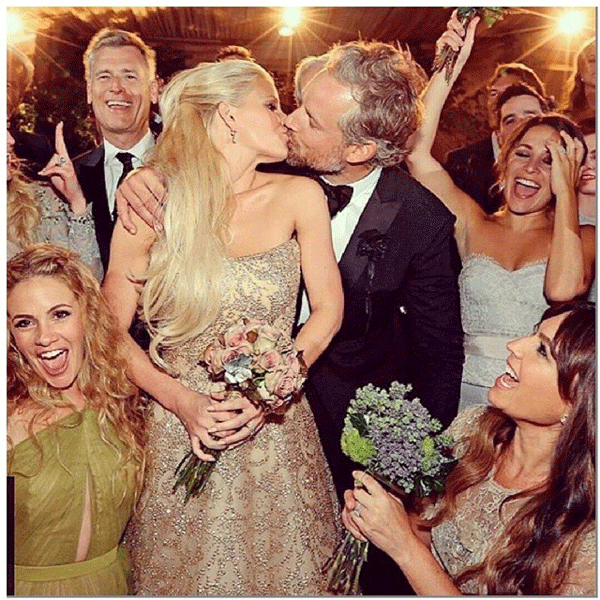 Another lovely photo from Jessica Simpson's wedding. Photograph by Brides
Jessica said she did not have a theme, but she wanted all of her bridesmaids (all 14 of them..mind you) to feel "ethereal" and the best they have ever felt. All of the bridesmaids are mismatched because as you will see Jessica say in this video below "not every girl is the same shade, not every girl is the same size, not every girl is the same personality.." we couldn't agree with you more Jessica!



Jessica's best friend CaCee Cobb wore a gorgeous green bridesmaid gown and we thought for those of you looking to do a similar color to CeCe's dress, here are looks we know you and Jessica would love too!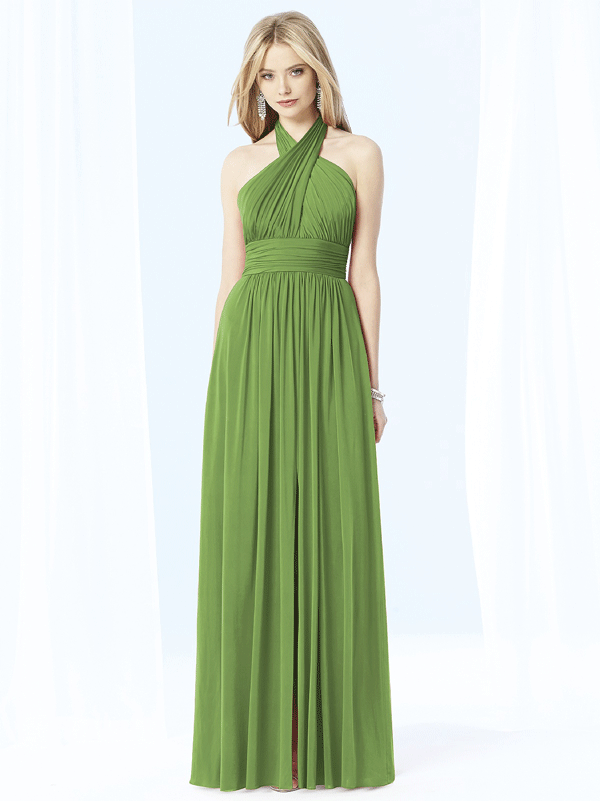 We think Jessica would have loved our After Six Bridesmaid Style 6699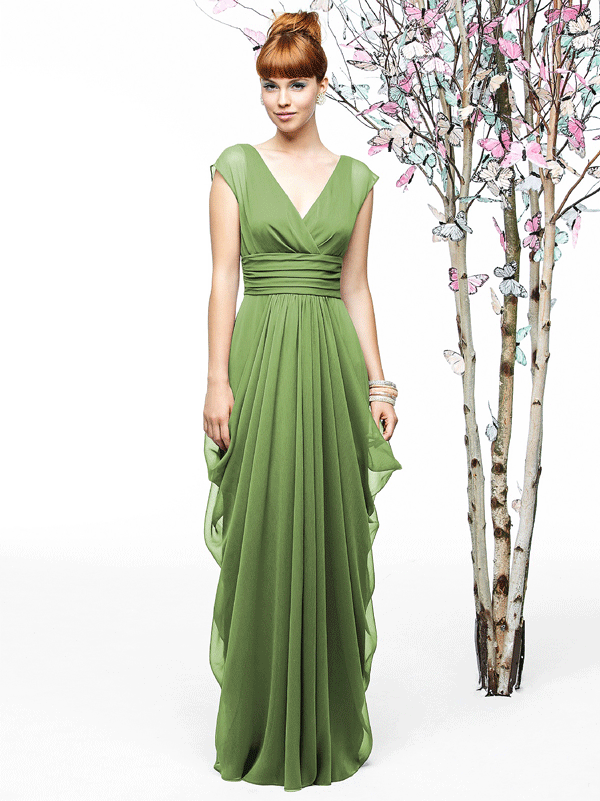 We think this Lela Rose LR200 in clover would have been lovely in Jessica's wedding.. but we're biased!


In case you love gold as much as we do, take a look at our "oh so glamourous" Pantone Venetian Gold and blush style board: