We Love Pantone Celadon and You Will Too!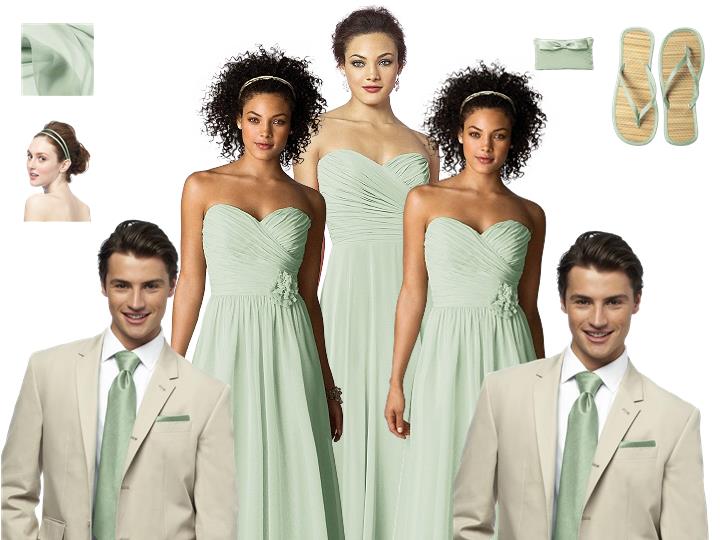 It's not the color you immediately think of when it comes to picking out bridesmaid dresses and honestly it may not go with every skin tone, but the Pantone celadon is just a beautiful color for the warmer months of the year or a destination wedding!

This color can pair with beautiful white flowers, darker flowers..all kinds of similar color combinations that will bring out this Pantone shade.

For the men of your bridal party, Dessy's Summer Suits in khaki are a great way to complement the women's dresses.

Check out how one bride did a variation of this color for her wedding by clicking here!