Dashing Officer Bridegroom Marries In A Dashing Uniform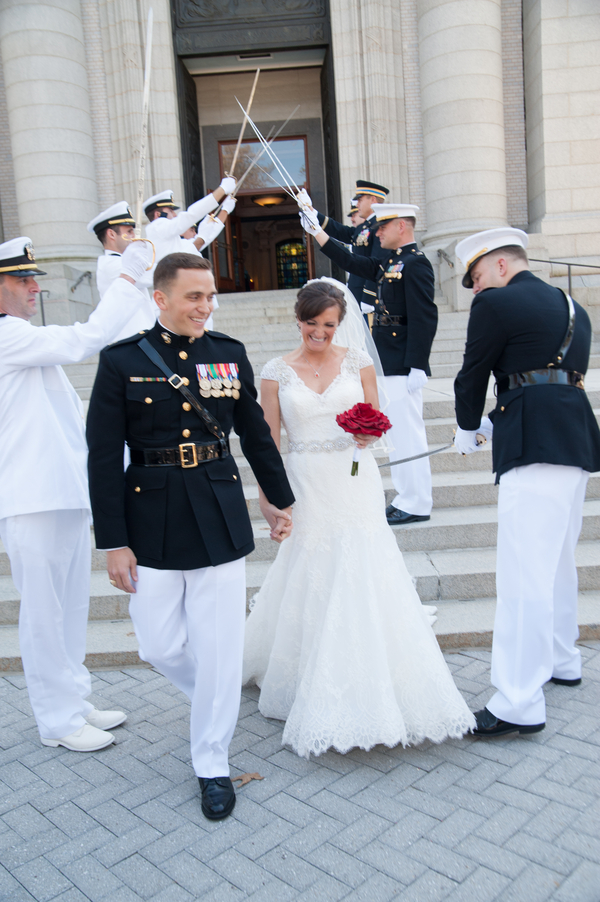 Love the way the bride's scarlet bouquet matches her shoes!
Today I bring you a real wedding at a Naval Academy with some a handsome bridegroom in uniform.
(Actually the bride Jessica is a Naval officer too, but she's wearing her wedding dress.)
It's just like that old romantic movie "An Officer And A Gentleman" in real life. Dashing officers in dress white uniforms. An arch of swords. (As tradition has it, the last person in the sword arch gets to give the bride a traditional whack with his sabre welcoming the bride in to the service and to the family.)
A radiant bride. Glorious weather and an historic backdrop.
Quite a few special touches here that struck me.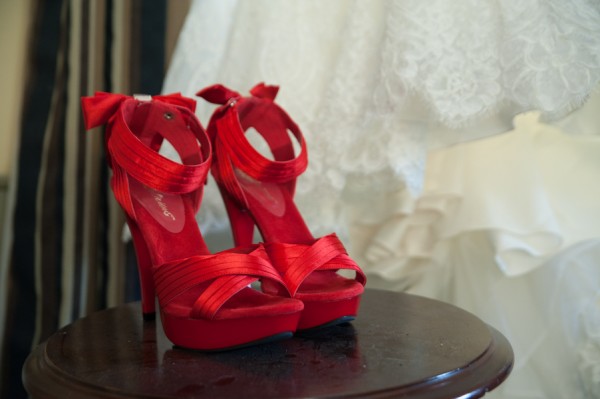 Love these scarlet shoes the bride chose. Wear white or ivory if you want to, but if you choose a statement pair of shoes you'll almost certainly get more wear out of them later - so you can buy the pair of your dreams.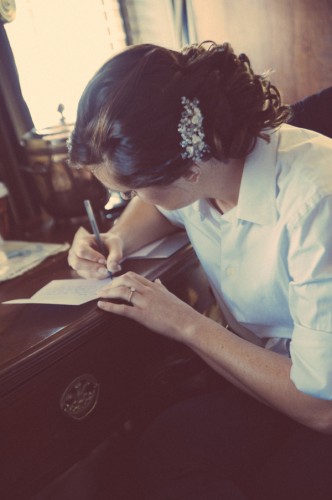 Writing a handwritten note to your husband to be on the morning of your wedding is a special touch - and a letter he'll keep forever...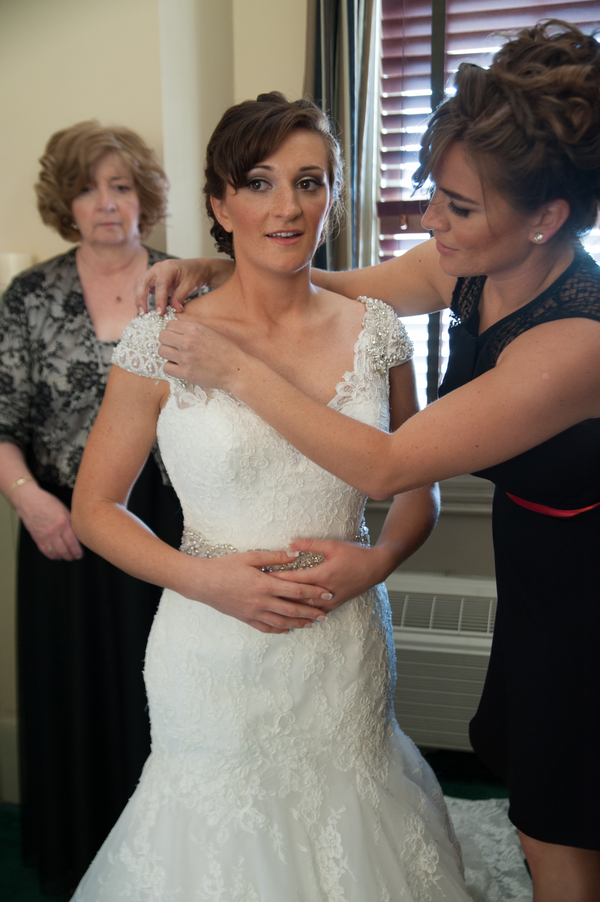 You'll go through a range of emotions on the morning of your wedding day - so make sure your photographer captures them so you can remember how you felt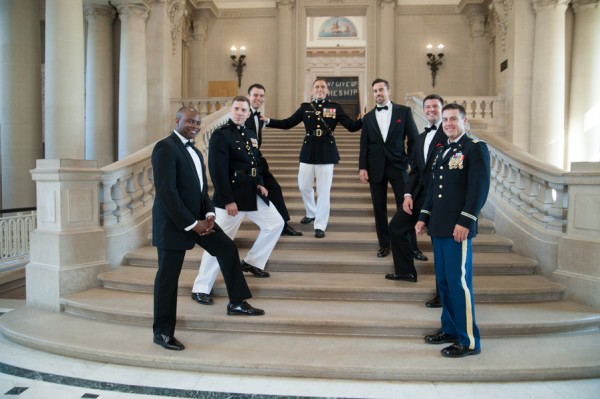 There's something about men in uniform, don't you think?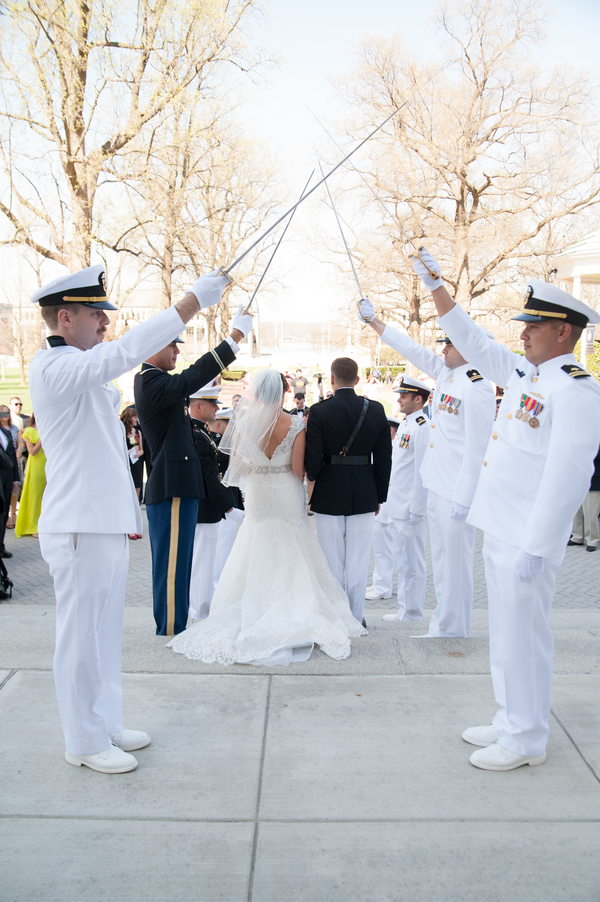 What a fantastic photograph to show the grandchildren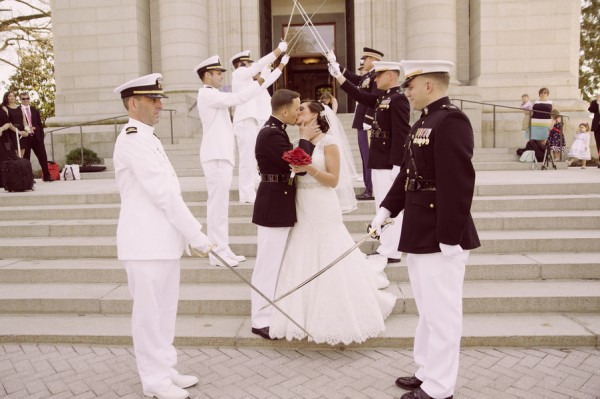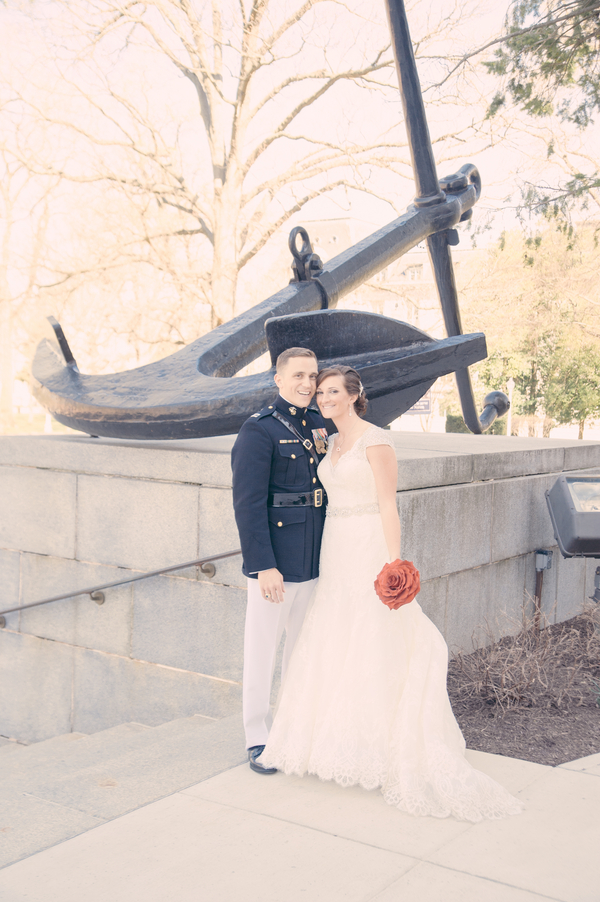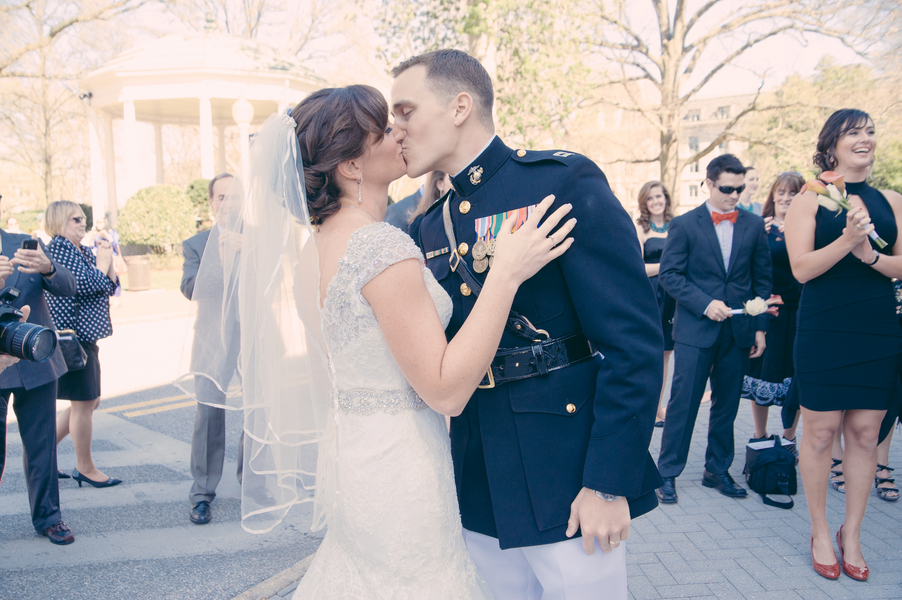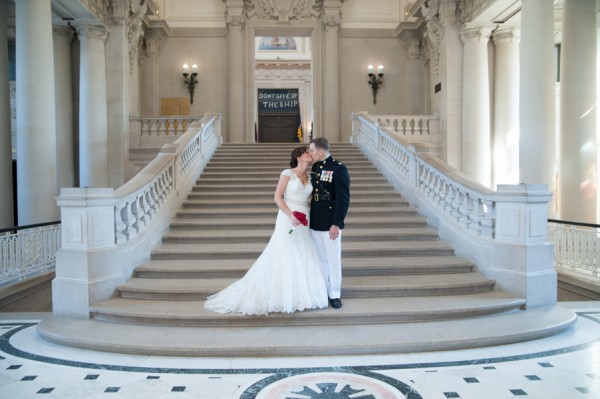 Walk around your venue with the photographer in the days before your wedding so that you can find the best backdrops - like this stunning staircase
Photography by Roman Grinev Photography via Two Bright Lights