How To Work A Pink Wedding Palette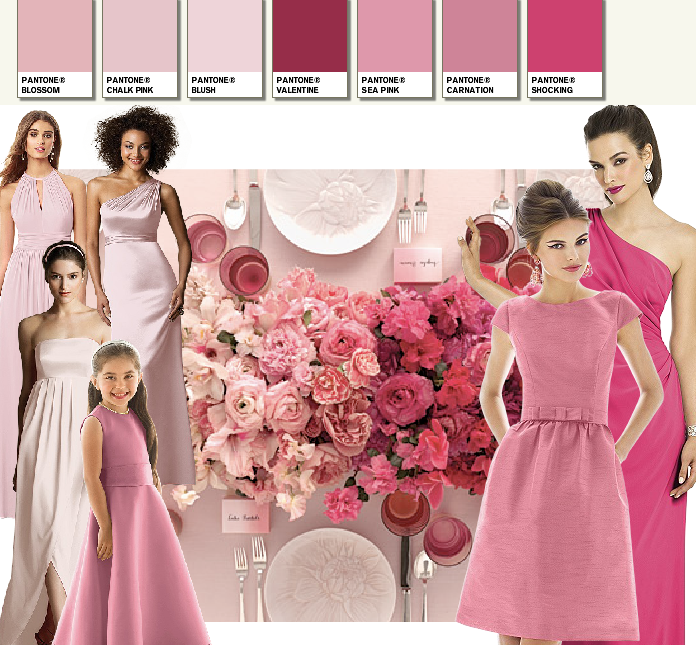 You can't just call pink pink. It's so many different hues with so many different moods.
You can choose a delicate blush if you want to have a pastel hued wedding day. Introduce a note of vintage with a touch of sea pink. Or a touch of drama with shocking pink.
And why dress your maids in all the same shade of pink? Much more flattering to their individual skin tones (and more interestingly) let them choose a range of pinks that you've predecided on (something that's easy to do with Dessy's colour matching tools showing all the different Pantone pinks).
And because it's Dessy you know that you'll be able to find your bridesmaids dresses in a rainbow of different colours (and a multitude of different lengths, necklines and styles to suit whatever sort of wedding day you've planned).
Look at Dessy's bridesmaids dresses here and press pink to see just what choices come up. You'll be dazzled!
Image credit: Flower images via Martha Stewart Weddings