Five Wedding Moodboards To Inspire Your Colour Schemes
Putting together a wedding moodboard is an ideal way of gathering together all your ideas.
You can do it the old-fashioned way by creating a paper scrapbook of images that interest you.
Or you can do it the easy, quick and up-to-date way by having a virtual scrapbook - either with Dessy's free moodboard tool which gives you a visual reference like these here. Or with a free app like Pinterest.
To get you thinking, here are five moodboards I have put together previously in different colour schemes suitable for different styles of wedding day at different times of the year.
I wonder what your moodboard will be like? Why not share it with us using the hashtag #DessyWedding.

1. A Black and White Wedding Monochrome is always so elegant ... just right for a chic city wedding or an evening wedding in winter.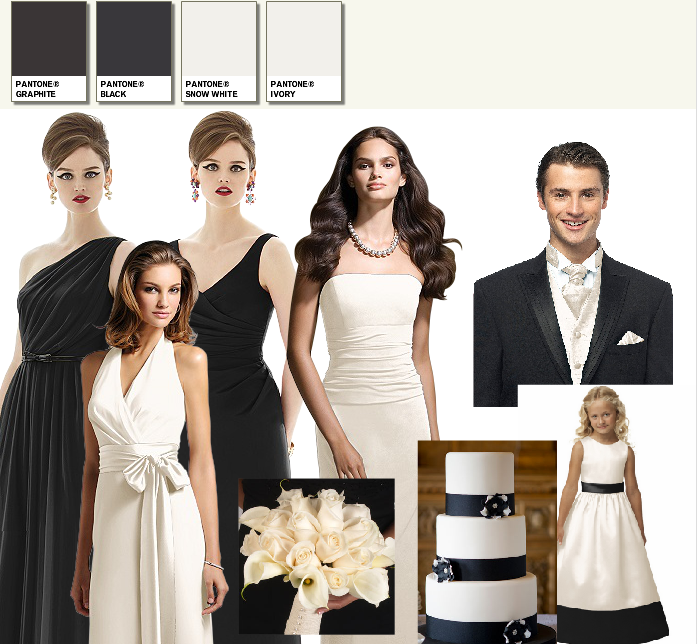 2. A Tiffany Blue Wedding Theme. An instantly recognizable theme and relatively easy to put together.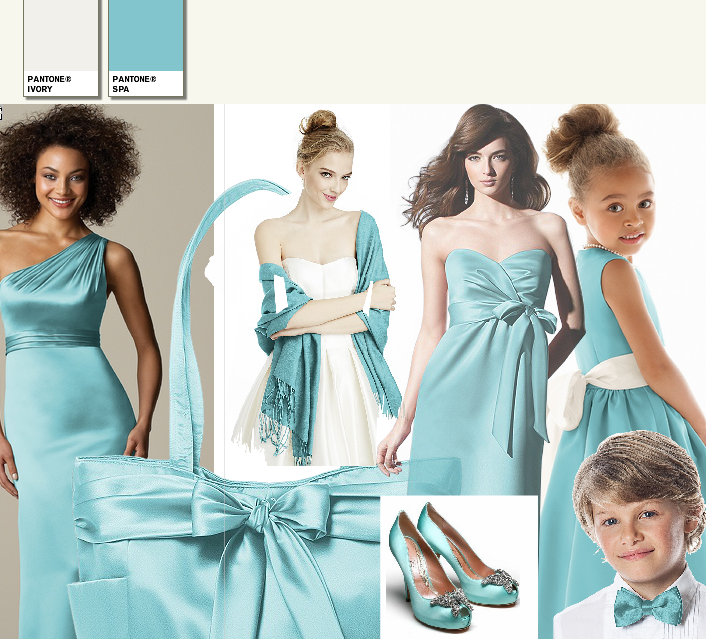 3. Pink and Green Wedding Theming. Stunning for Spring and Summer Weddings.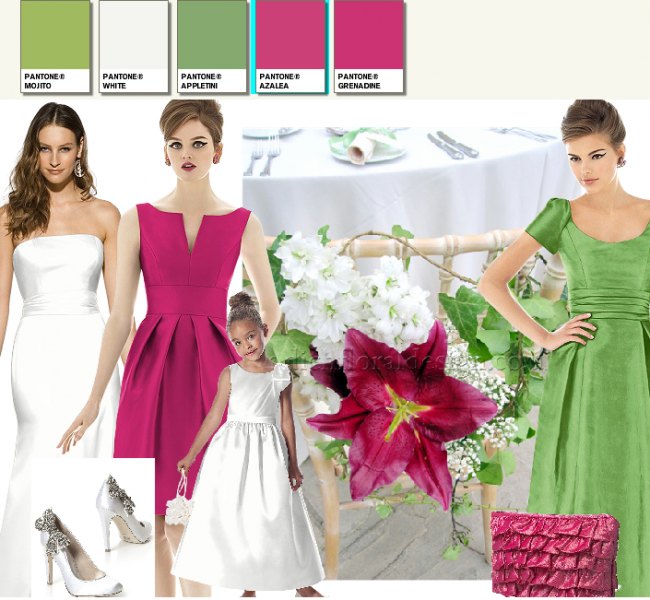 4. Colours for an Autumn Wedding. So much more than brown.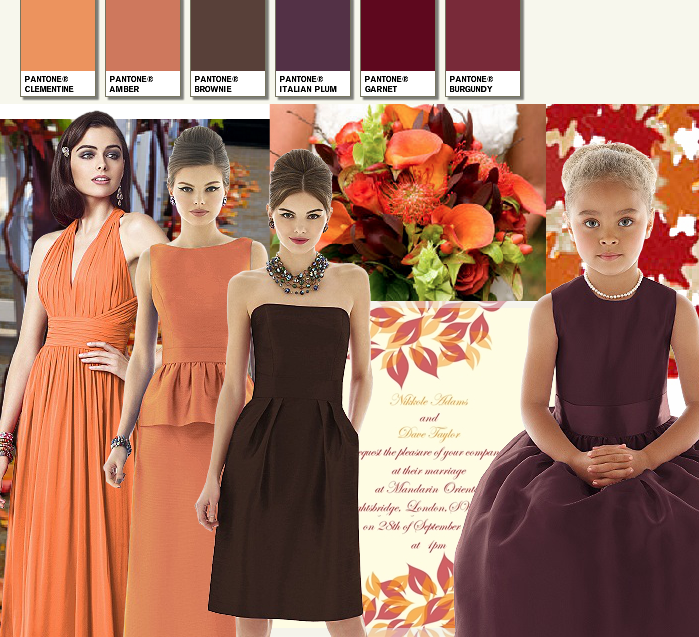 5. A Cadbury Purple Wedding Moodboard. A rich, delicious shade. We'll leave you to guess what the wedding favours could be!