Don't Forget These Crucial Tasks The Day Before Your Wedding
You've spent months, possibly years planning your wedding and you've finally made it to the final stretch. Amidst all the stress and pressure of wedding planning, it's easy to lose track of things, especially when you're down to the final 24 hours. Don't forget to perform these crucial tasks the day before your wedding.
Reconfirm All Details With Your Wedding Suppliers
After carefully hand-selecting each of your vendors, like your wedding photographer, caterer, DJ or band, and venue, one of the most important things to do prior to the wedding day is to double check and reconfirm all details with each of the suppliers. There would be nothing worse on your wedding day than if one of the vendors does not show up at the right place at the right time. Call and confirm all details, including start and finish times, venue location and parking information. You can also provide an itinerary for good measure. This is also a good time to settle any outstanding balances and clarify any overtime charges.
Choose A Person To Be In Charge
On your wedding day, you are the most popular and in-demand person at the entire event. Everyone, both suppliers and guests, will want your attention and will be congratulating you, asking you questions and wanting to take photos. Should anything logistical or technical require attention, you will not be able to be the one to handle it on top of all the other demands. Choose a person outside of the immediate bridal party to be in charge of any last minute details or logistics and provide all vendor and family emergency contact information on a sheet of paper for this person. If anyone is lost or late, this person can handle their phone calls. This person can also help direct guests to their tables and collect gifts.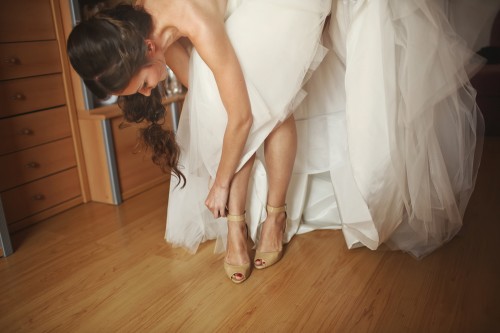 Try On And Lay Out Your Outfits
You most likely tried and bought your wedding dress and shoes weeks or even months before the actual wedding day. As the bridal gown is one of the most important and irreplaceable parts of the wedding, it's crucial to try the dress on before the wedding to make sure it still fits and to check for any alterations or repairs that need to be made. You should also try on your wedding shoes and walk around on several different surfaces so that you aren't caught off-guard if the soles are slippery or if your feet slide out. If needed, get shoe inserts to help you walk down the aisle. Lay out all outfits for you and your bridesmaids as well as shoes and accessories so that on the morning of all you'll have to do is get dressed and ready for the big day.
Check The Weather
Regardless of whether or not you are having an outdoor wedding, it would be wise to check the weather for your wedding day. It would be terrible to be caught in the rain without an umbrella to protect your hair and dress on the way from the limo to the venue. You should also check the weather for your honeymoon destination so that you can pack accordingly. If you are having an outdoor wedding, consult your venue to see how they will handle the weather.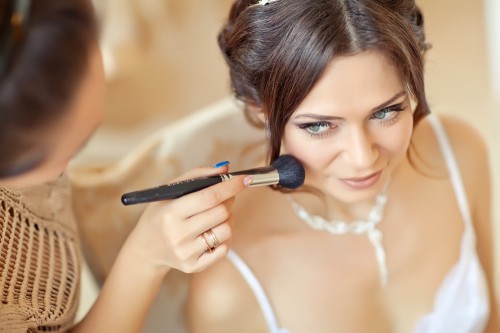 Conduct A Hair And Makeup Trial Run
Although you have already selected your hairstylist and makeup artist, it is always a good idea to have a few practice runs so that you are 100% sure that the look they have achieved is the one that you want. This trial run is also a good time for you ask your hairstylist and makeup artist how they would handle emergency situations such as smeared makeup, loose hair strands and more. You want everything to be perfect on your big day.
Spend Time With Loved Ones
This is the final day in the whirlwind that was wedding planning. Spend some time with your friends and family to discuss the events of the big day, but also spend time with them talking about non-wedding related things. This quality time is your chance to reminisce about old memories and become excited for creating new memories as you embark on this new journey.
Pamper Yourself
Finally, one of the most important things you should do the day before your wedding day is take time to focus on yourself and pamper yourself. Wedding planning and dealing with lots of people can be extremely stressful so it's important to take some time for yourself to relax. After all, your wedding is a day to celebrate love and joining families together and you're meant to have fun. Set aside some time to indulge in a spa treatment or massage, or just decompress to prepare yourself for the wonderful day that's ahead.