A Wedding Palette of Greys & Oranges
Now, on his wedding day, a guy gets to choose the car that takes him and his new wife away from the ceremony.
It's his chance to indulge himself. Maybe get the Ferrari he's always dreamed of. Or a classic Rolls.
And here the bridegroom matched his suit up to a slick grey convertible.
Which brings me smoothly through to the colour scheme.
This dove grey and orange/pink are a match made in heaven.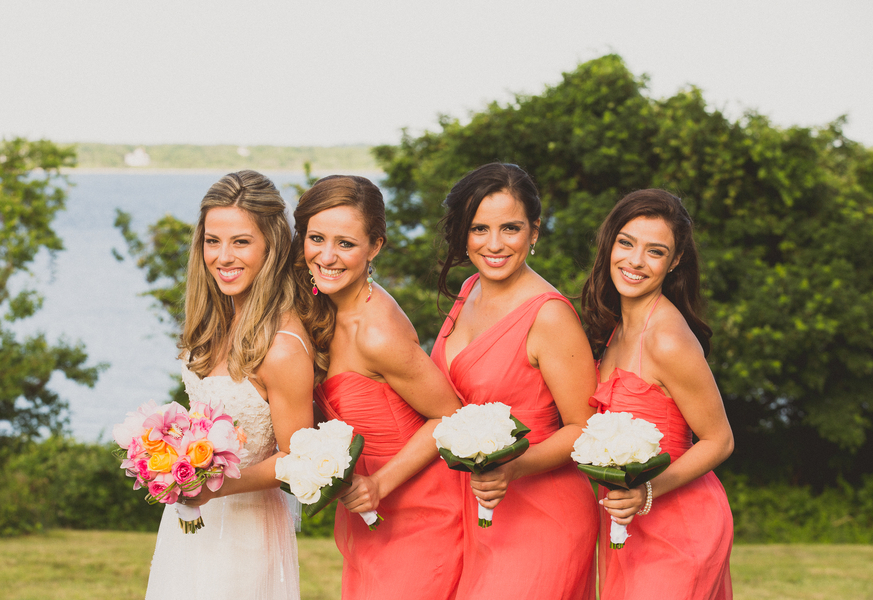 Check the mismatched bridesmaid dresses - they so work!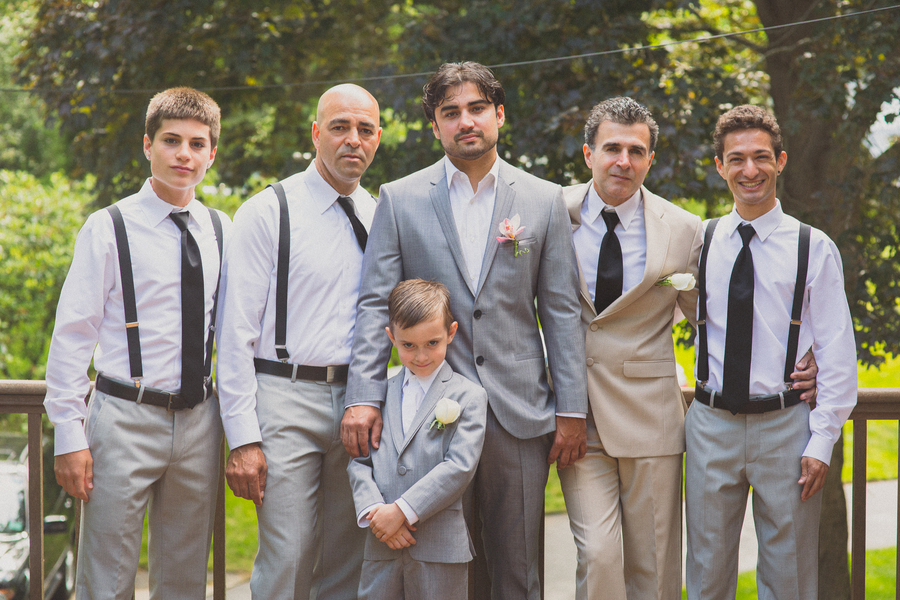 With this bridegroom and his supporters in slick grey and black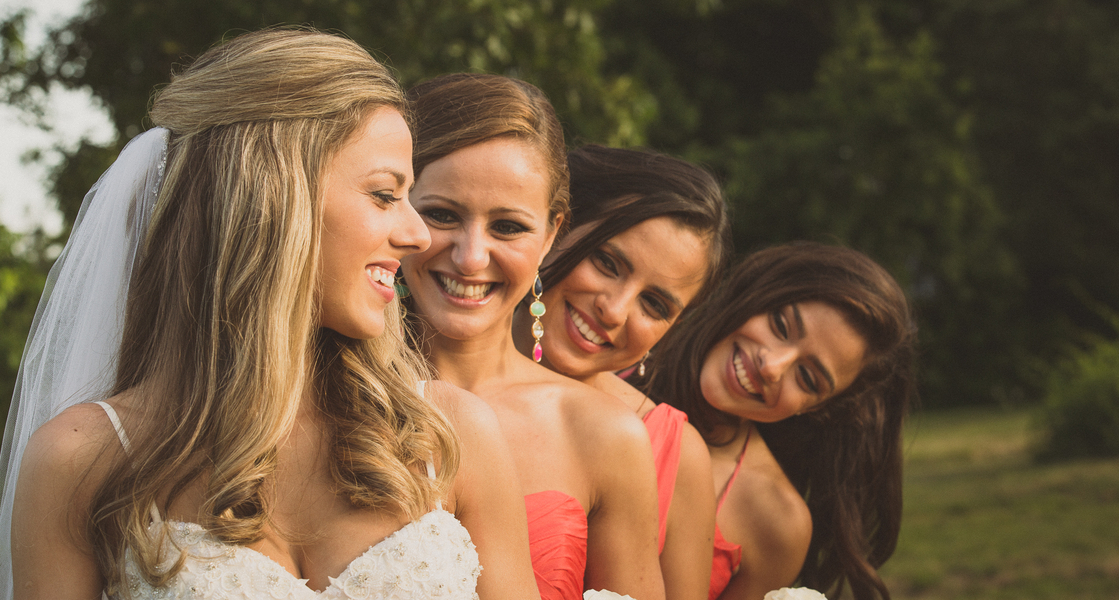 Now this is an alternative way to take a photograph of you and your maids ...


Perfect colours for a spring, summer or autumn wedding day ...


Don't forget to have a photograph taken of your young attendants - just after they've got dressed, when they're still immaculate! Oh and there's some deliberate mismatching of the flowergirl dresses here too - can you spot it!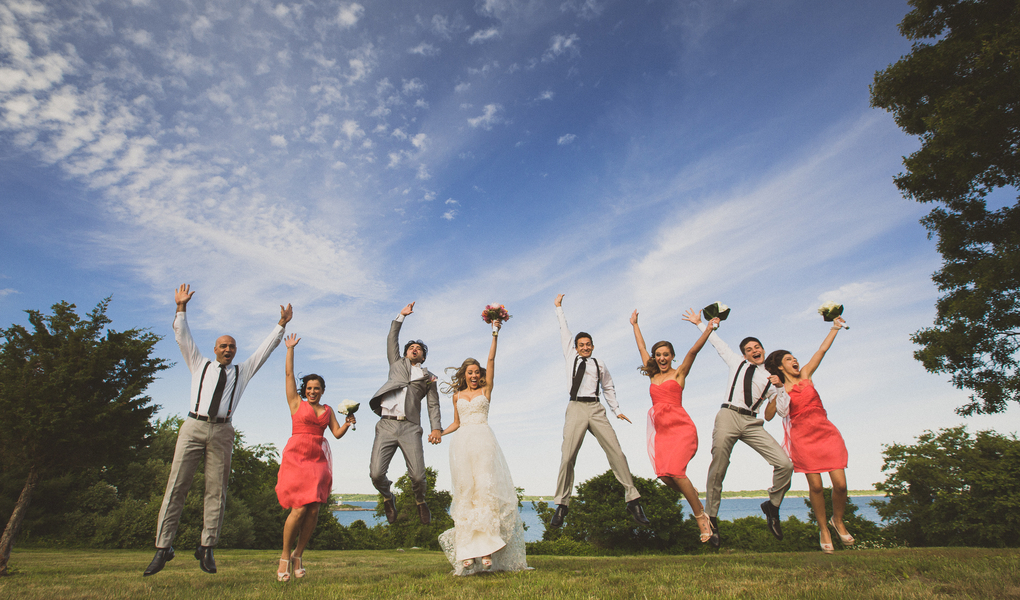 In my opinion, this is a must-have shot...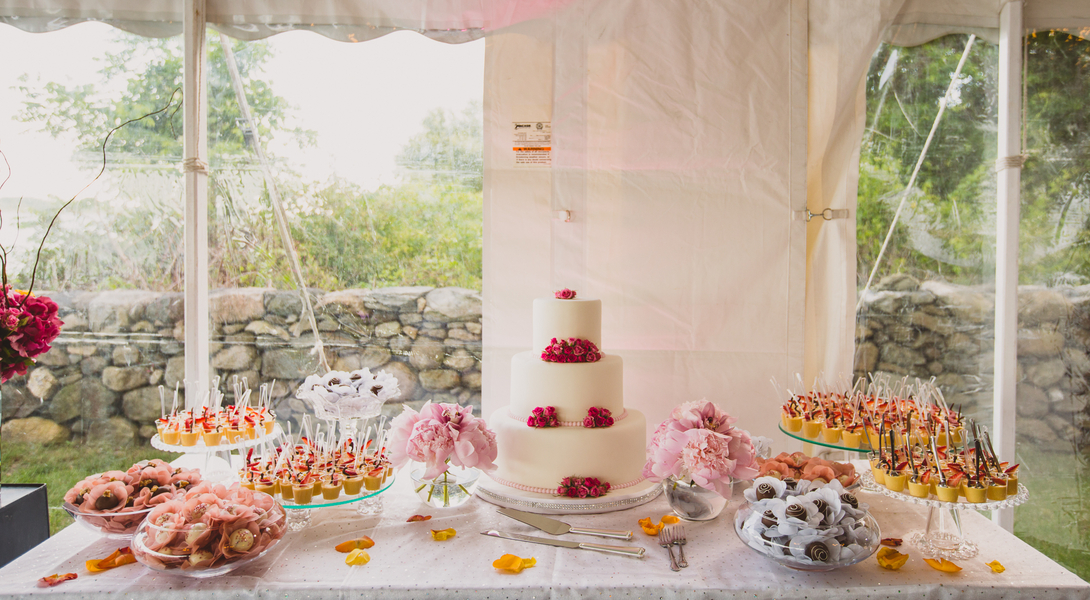 Don't forget to have a photograph taken of your dessert table if you have one. Also, this cake shows how beautifully simple fresh flowers can look on a wedding cake.
If you'd like to recreate the look of this real wedding, check out these Dessy bridesmaid dresses and accessories. (Photo credit of real wedding above by Wendell Fernandes).
Alfred Sung Style D668 in Firecracker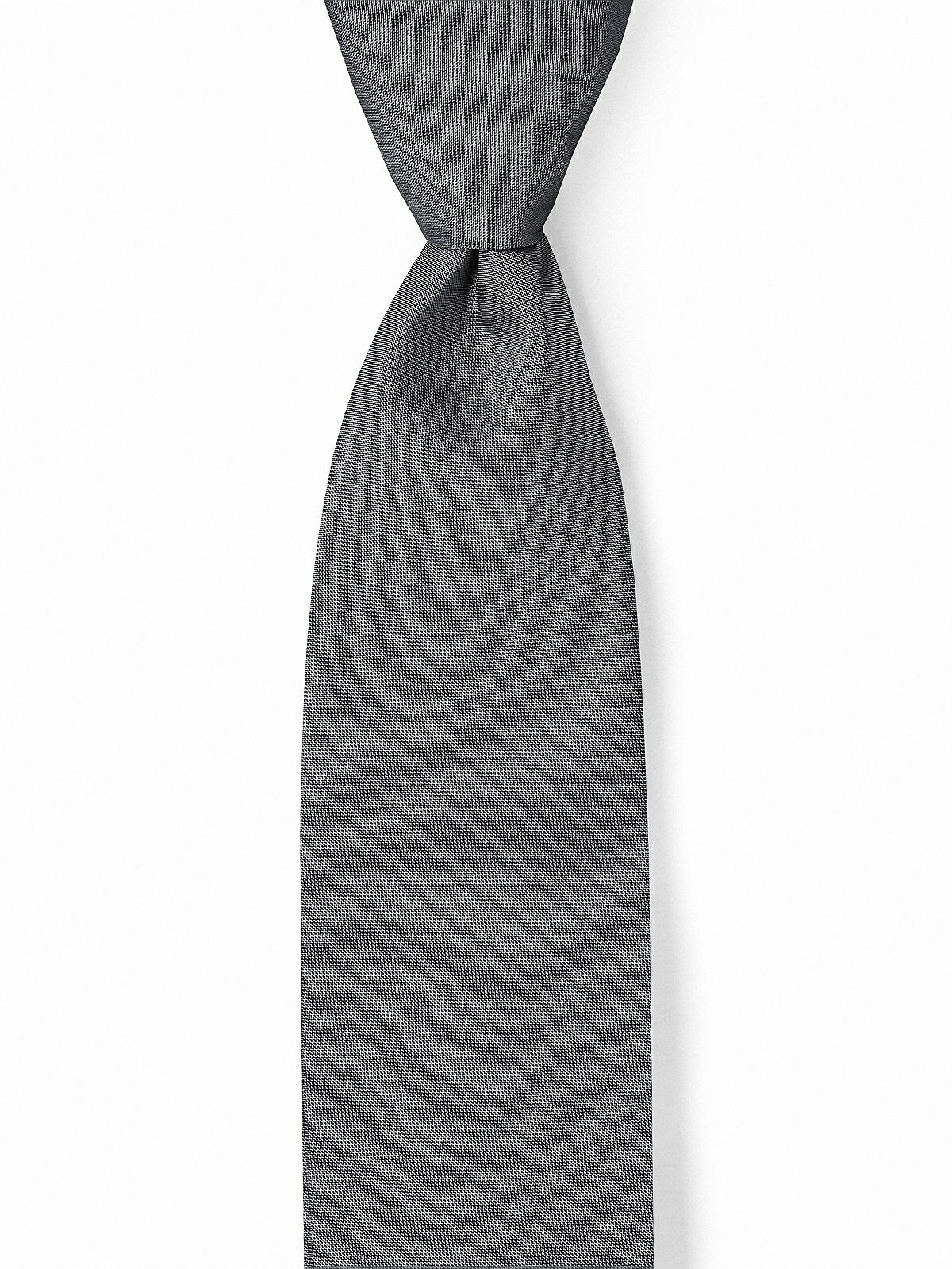 And for the boys - necktie in ebony
Flowergirl dress by Dessy. Style FL4030