A Blossom Filled Wedding Day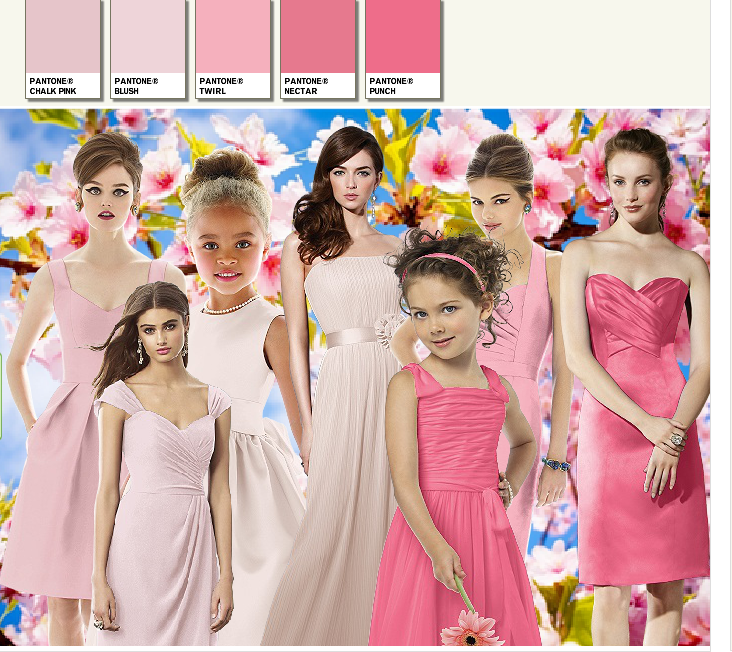 Are you planning a Spring wedding?
A day full of sunshine and promise, with new green shoots springing up and the blossom falling gently from the trees?
How about having arches of cherry blossom decorating your ceremony venue? Around the doorways. With large branches arranged in oversize vases.
How beautiful would that be? Your flowergirls could have blossom flower pom poms and sprinkle cherry blossom petals behind you as you walk.
So what about having a palette of bridesmaids dresses to match ... in shades of cherry blossom pink. You can go for the same colour or mix it up a bit - maybe create an ombre effect if that's what you like.
There's something about soft pink at a wedding that's perfect, elegant and classical. And oh so pretty.
Dessy offers plenty of different bridesmaid dress styles in pink - a dazzling choice.
Enjoy!