Tiffany Blue and Wedding Blossoms
I've just been sent this wedding shoot and it's a rare beauty.
From the bride's beautiful wedding dress to all the touches like the favour boxes, the groom's buttonhole, the bride's glorious shoes, the flowers ....
I'll take you through step by step with my thoughts...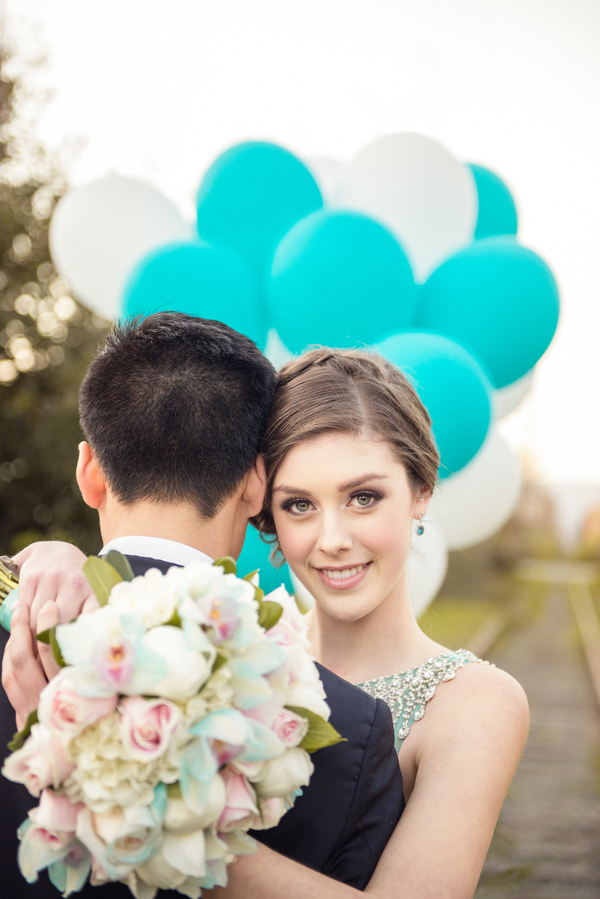 Balloons can make a fabulous photo prop - particularly in accent colours that fit your wedding theme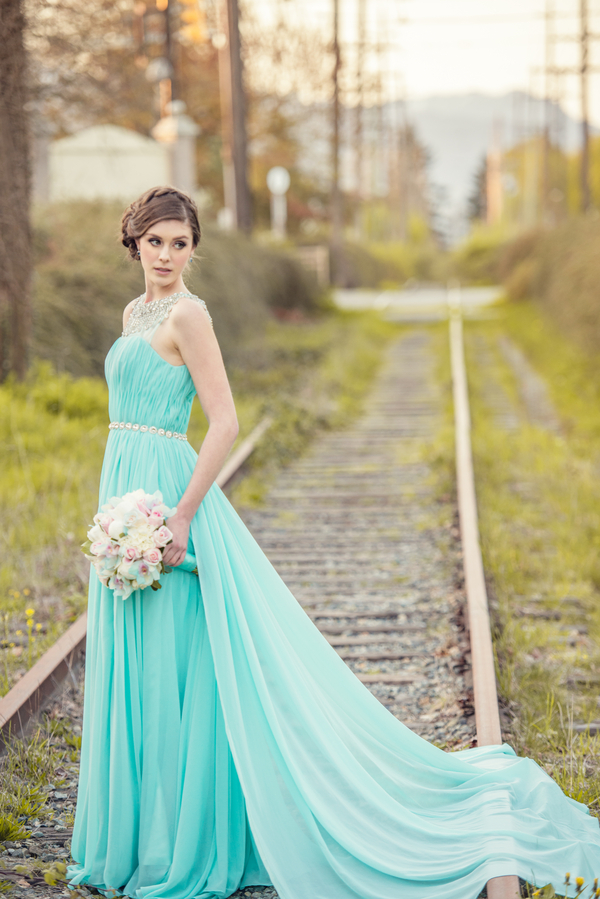 If you're not a traditional sort of a girl and you like the idea of a coloured wedding dress then go for it. This Tiffany blue is beautiful and classical and I love the chiffon train at the back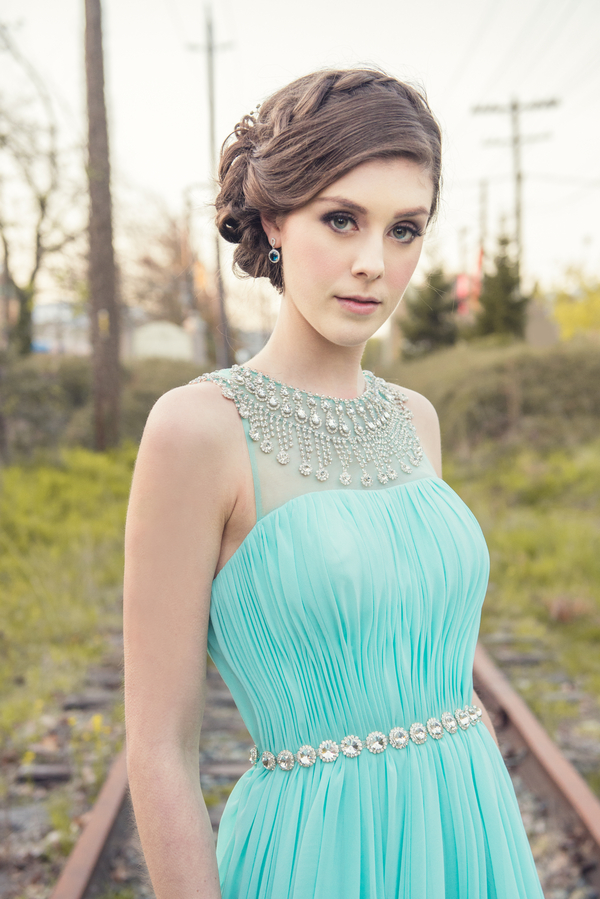 Beautiful detail on the neckline
... and the waistline
With a defining colour like Tiffany blue, it's best to keep your flower colours muted ... soft pastels would work well.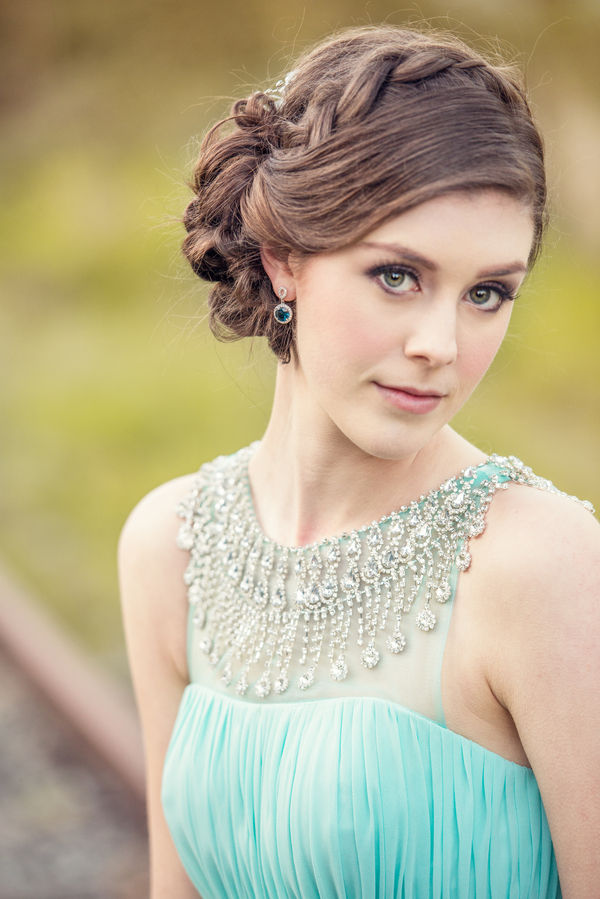 A dress with this much detail around the neckline needs an updo. Keep your hair off your shoulders to show the intricacy of the beading and op for a soft pretty hairstyle ... this one is perfect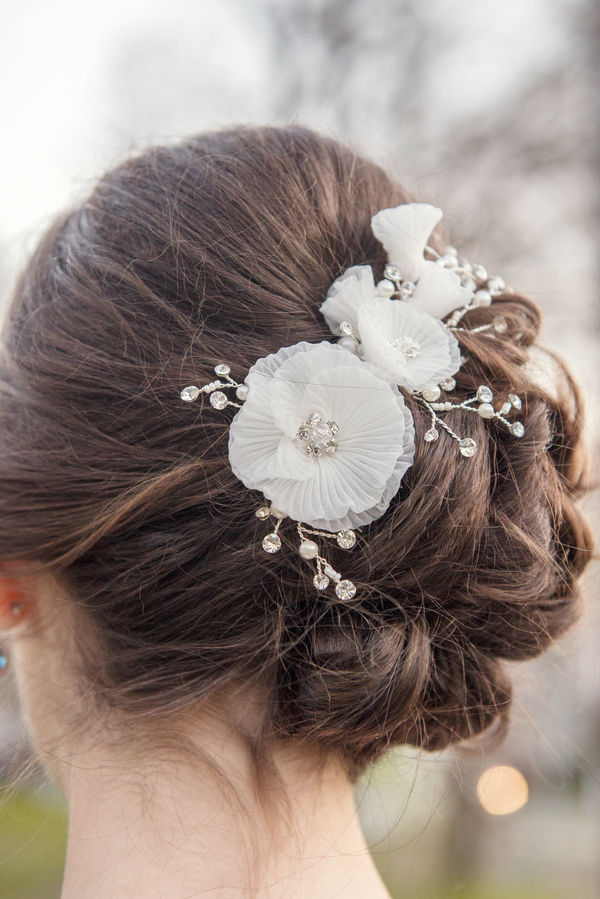 ... And from the back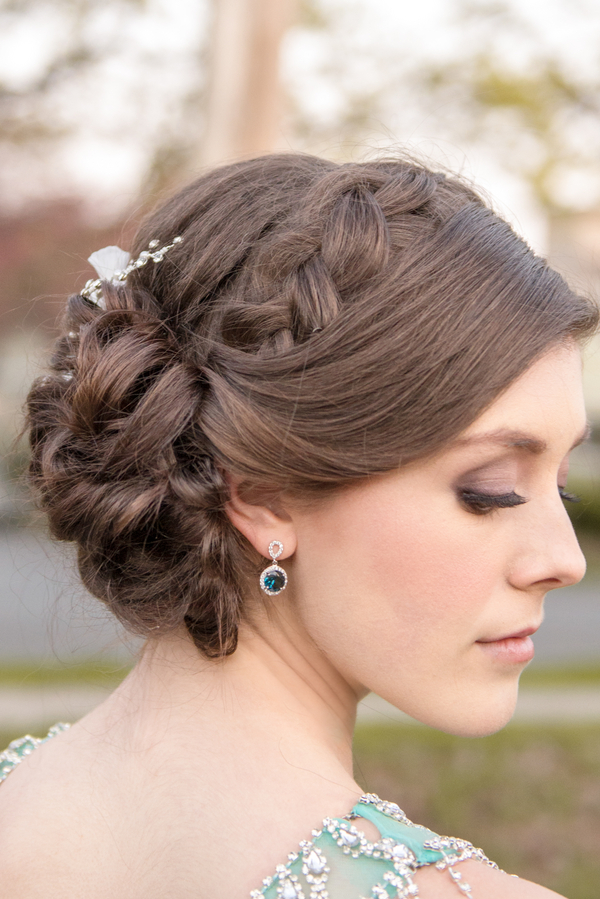 ... And the side. Check the subtle colour co-ordination going on with the earrings

More on this wedding shoot tomorrow ... including afternoon tea party ideas.

Photography: L'Estelle Photography lestellephotography.com
Event Planner: Live the Dream Weddings & Design Co. livethedreamweddings.com
Dress: Clara Couture claracouturebridal.com
Makeup Artist: ACmakeup acmakeup.ca
Hair Stylist: Elena Tsang Makeup Artistry elenatsang.com
Floral Design/ Decor Rental: Proline Trading prolinetrading.com
On Pinterest: More Tiffany Blue Wedding Ideas