Vintage Style Table Decorations
Thinking about serving afternoon tea at your wedding?
Here are some ideas for prettying up your tables - and you can do much of this yourself!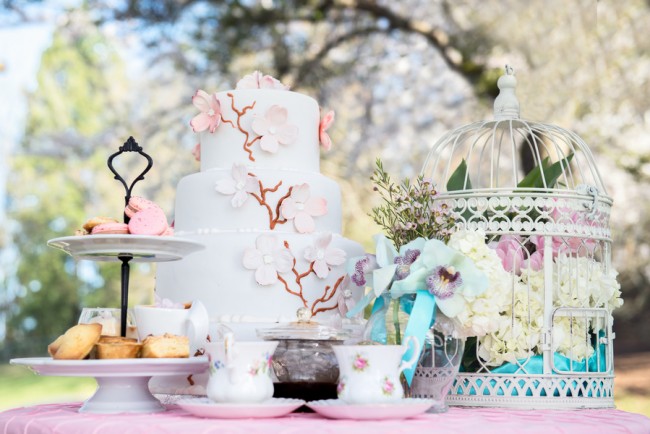 Use props to set your tables. Birdcages with floral decorations always look pretty and you can hire many of these items, rather than buy; china, cake stands, bird cages and other decorations.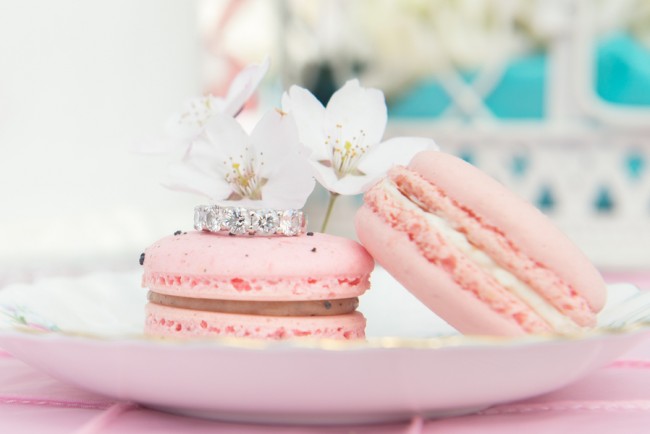 Macarons look beautiful piled up on pretty bone china plates.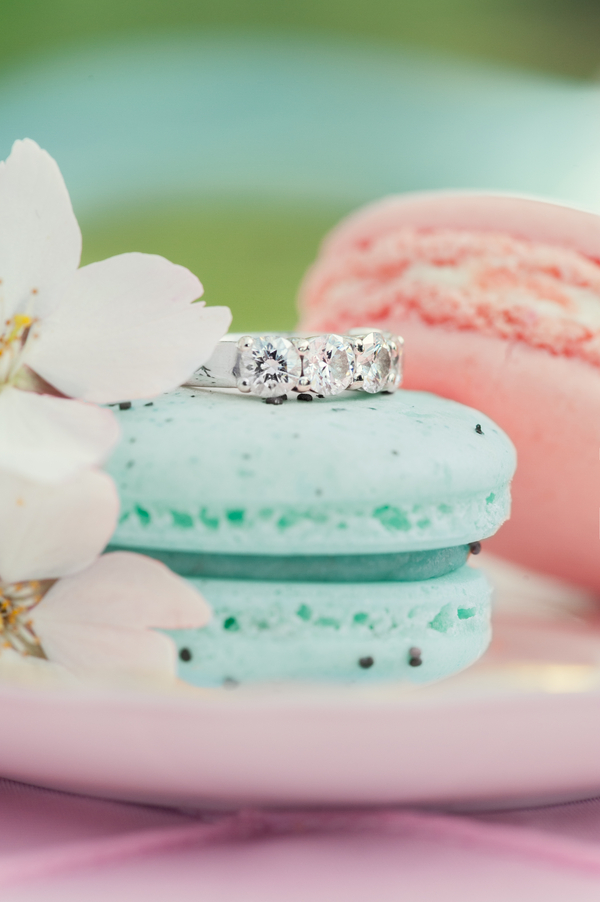 And macarons also come in a variety of colours to suit your colour theme.

Macarons are inexpensive to buy, you don't need many per guest and they look beautiful. They also behave well in the heat, and taste delicious with both tea and coffee. And come in a rainbow of colours to suit your wedding theme. Genuine Cakes sell macarons mail order.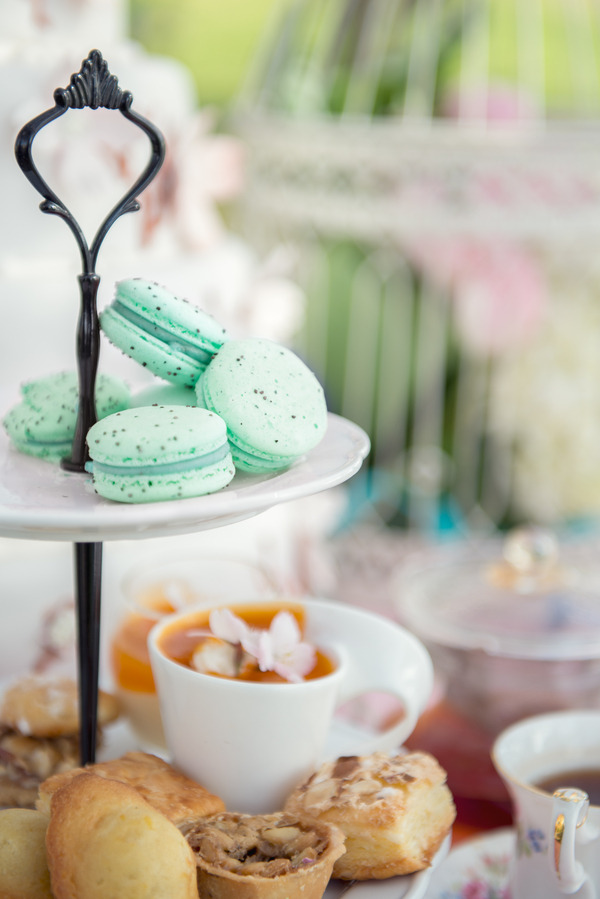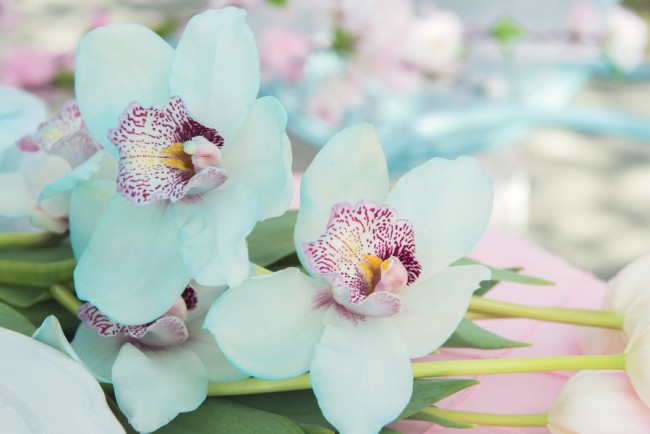 Orchids come in beautiful colours and you don't need many to create an amazing effect.

Set your tables under the trees if the weather is hot or by a window if the weather is uncertain. Remember that serving tea and coffee can be a useful way of keeping down your costs - serve plenty of soft drinks and tea. People don't always want to be plied with wine - especially when the weather is warm.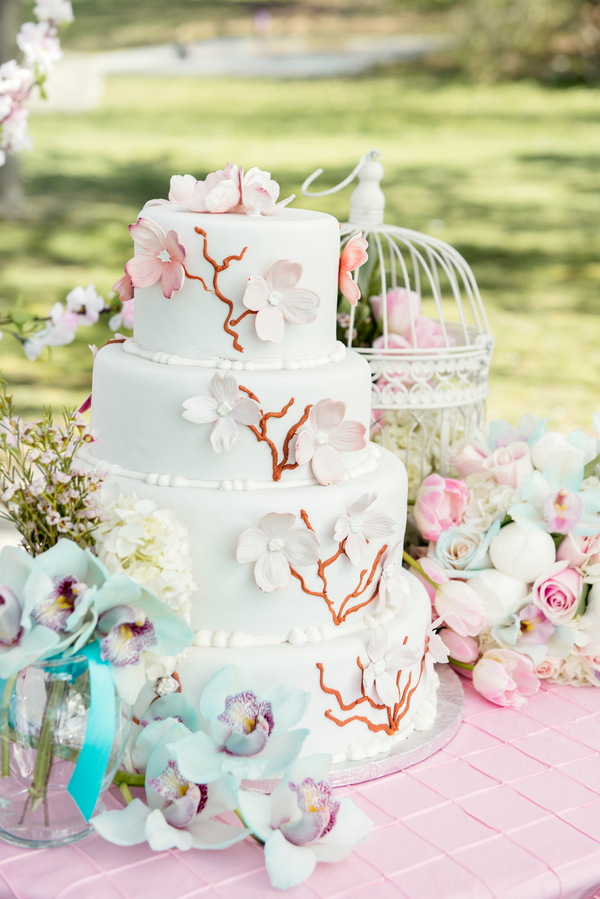 Remember that your wedding cake will draw the eye - it's a central decoration so display it where it can be admired.

With the popularity of shows like The Great British Bake Off, baking is more popular than ever and so you may be tempted to DIY much of a wedding afternoon tea. That's a lovely idea but don't under-estimate the amount of time it's going to take you. Plan ahead and work out exactly what you can do yourself - and what you need to outsource.

Talk to your florist about how you'd like your wedding tables and tea tables to look - he or she may have some wonderful ideas you haven't considered. Think of how you can use inexpensive ribbons to pretty up jam jars and inexpensive vases.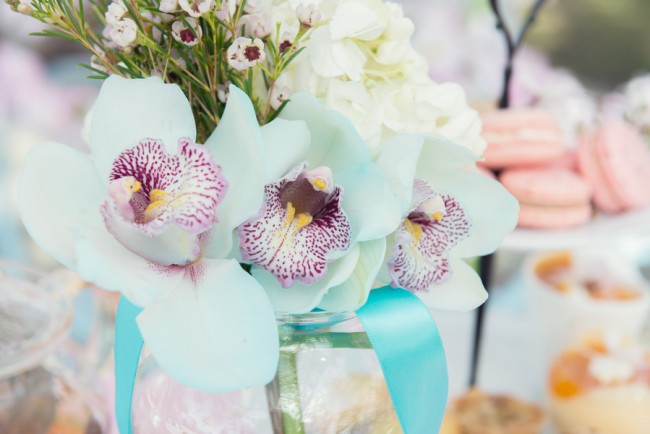 Photography: L'Estelle Photography lestellephotography.com