What You Should Know Before Putting Your Dog in Your Wedding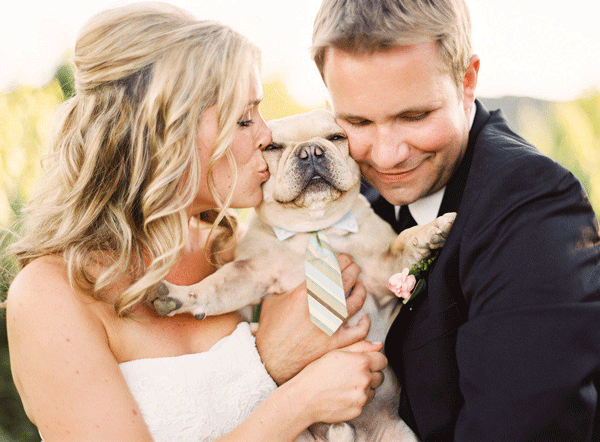 It is becoming more and more common these days that couples are including their four-legged family members into their wedding parties. Dogs have become such an integral part of the family so it is only customary that couples would want them to celebrate in their special day.
But before you do, here are some things to consider:
Does the venue in which you are getting married allow pets? If you're definitely planning on including your dog into your wedding, you will want to make sure pets are in fact allowed.
Are any of your guests allergic to dogs? This is important because if you are considering having your dog in your wedding, you will want to make no one will have any kind of allergic reaction.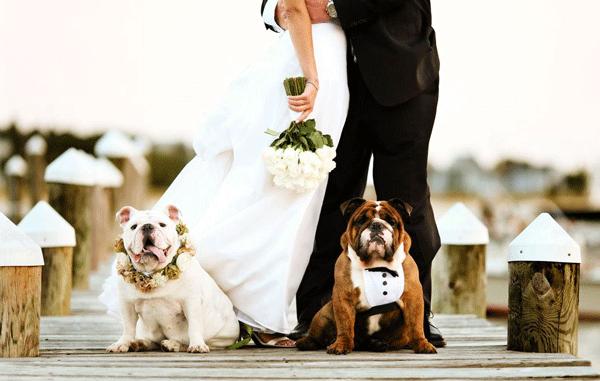 How is your dog's behavior? Is it tame and obedient around people, especially people it doesn't recognize? The last thing you want is your dog attacking your Aunt Betty as she congratulates you!
Putting your dog in a dress or tuxedo? It is important that your dog is comfortable in its outfit. Just because its cute, doesn't mean your dog will like it.
Make sure to notify your photographer that aside from guests, you want to make sure your dog is captured throughout the day.
Check out the National Association of Professional Pet Sitters if you are looking for a pet sitter after the ceremony is over so that your pet can enjoy a party of its own!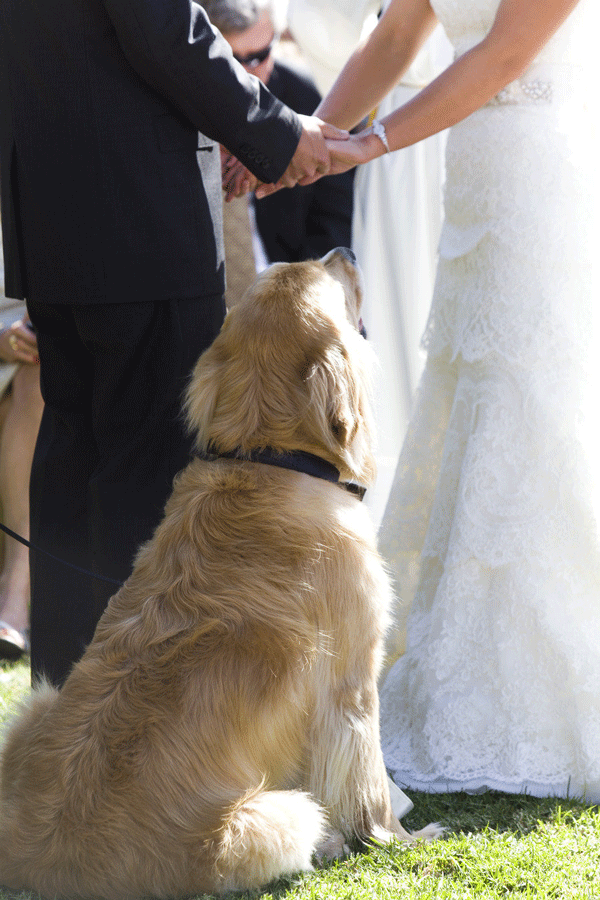 Here are a few ways to incorporate your furry family member throughout the theme of the wedding:
Since your dog is such an important part of your lives, include pictures with your dog on various tables throughout the wedding.
Dog-friendly favors for your guests with dogs! Aside from regular wedding favors have a special table set aside with doggie treats and small toys.
If your venue permits and your guests don't mind, invite guests to bring their pets. This works best for outdoor weddings.
Images featured on JordanMcBride.com