BRIDESMAID GUIDE: The Robe Report - Great Gift Ideas for Bridesmaids!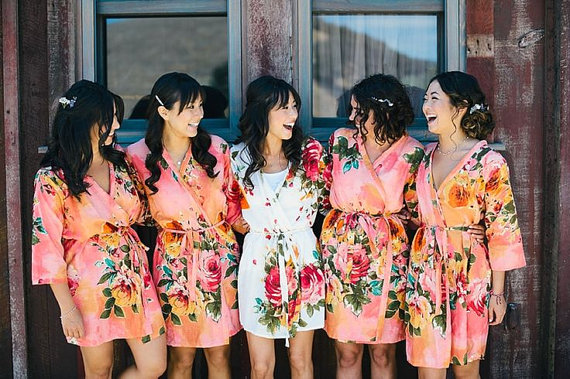 It's become somewhat or a blazing hot trend to outfit your bridal party in matching getting ready robes for the morning of the big day. A time that used to be casual, private and relaxed is now well documented by photographers and shared on wedding websites and social media. This makes it important to have your ladies in waiting looking sharp. Robes are a great gift (your friends will use them every day!) and they'll aid you in having cute, coordinated getting ready photos - two birds, with one stone! We've scoured all of our sources to come up with some of the best options around.
CHECK (& DOTS), PLEASE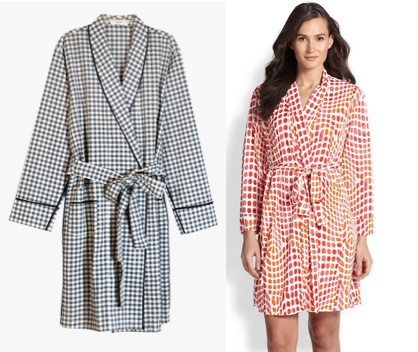 Araks Kari Robe in Gingham ($308), Natori Kismet Robe ($68)
OH, YOU FANCY (IN FLORALS)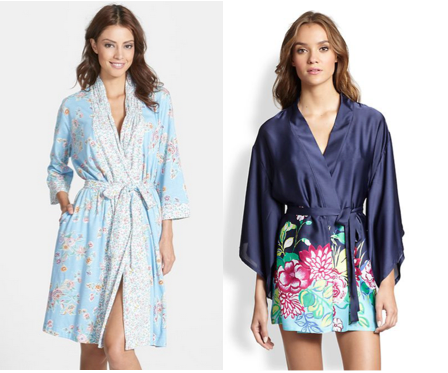 Carole Hochman Floral Fields Robe ($75), Josie Rimma Floral Wrap Robe($68)
WHITE ON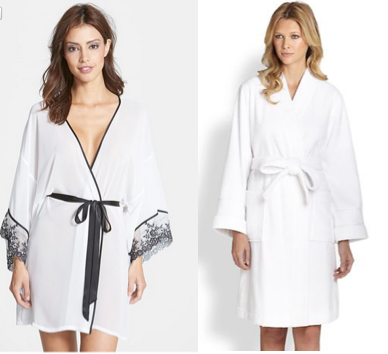 In Bloom Lizzet Short Robe,($58), Cottonista Terry Robe ($125)
The process of getting ready is really a time to be enjoyed! Have fun with it and add little details to make it a memorable, relaxing experience! Robes are a great gift and make looking back at photos and remembering the fun times all the more enjoyable!
Happy shopping!