How to use Aquamarine for your wedding party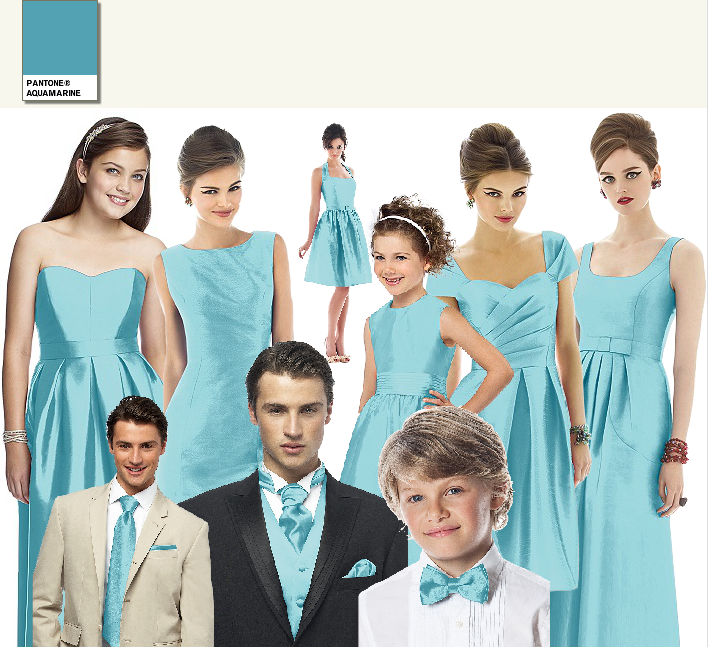 Aquamarine - or Tiffany Blue - is always a popular choice for a wedding colour. It's classic, elegant, sophisticated and timeless.
And thanks to Dessy you can dress your bridesmaids, your flower girls, your teen bridesmaids, pageboys and bridegroom in the same colour.
Don't feel you have to dress your maids all in the same dress either - choose the colour and give them a choice - maybe a halter neck dress, a flattering sweetheart neckline or go for full length sophistication.
The bridegroom can get in on the act too with an aquamarine waistcoat, tie or cravat and pocket handkerchief. And if you're marrying in a hot climate, remember that aquamarine looks wonderful under a tropical sun - and your bridegroom can wear a lightweight suit (have a look at Dessy's).