Planning for Your Rainy Day Wedding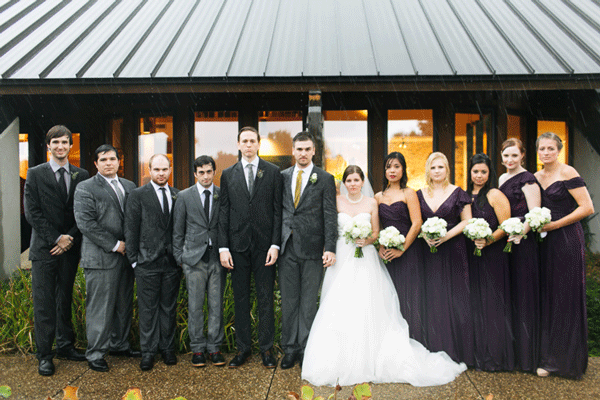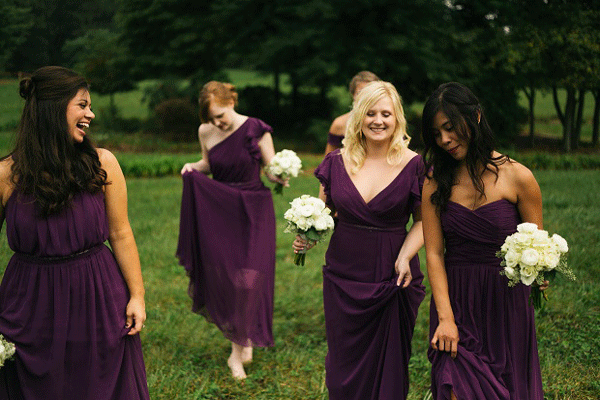 These bridesmaids in Dessy are ready for the rain to come!
Ok, so nobody really wants rain on their wedding day, and telling a couple (or just the bride for that matter) that rain on her wedding day is good luck, won't make things any easier. But couples don't panic.. or brides don't panic! You will get through this! We thought of some ways you can plan for your rainy day wedding.
Plan ahead: Having an outdoor ceremony? Or planning to have your pictures outdoors? Have a plan B. Talk to your photographer and your wedding venue about alternatives should it rain on the day of the wedding. We are sure they have been through this before and know what to do. For the venue, see if they are willing to have a tent put up (just in case) or are able to move the wedding indoors with an equally beautiful ceremony. For your photographer, find out ways they can play with the weather, really make it part of your wedding. Hey, if you can't beat it, join it!
Don't Panic: Here is the thing about weddings: no matter how much you plan, how much everything is promised to go on without a hitch or a glitch, something always does. The weather is something you cannot control (unfortunately) so instead of letting it add any additional stress to the day, find ways to keep calm and just keep moving forward. Remember, this is your day and it will go by fast, the last thing you want is to remember how upset you were over something you had no control over. It will be memorable we promise!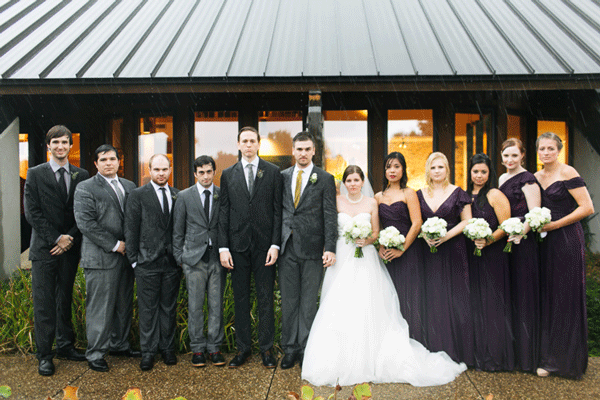 Fun Accessories: It's a week before the wedding and the forecast is predicting rain. Buy your bridesmaids and groomsmen umbrellas and rubber boots as bridal party gifts. Even if it doesn't rain, it's a gift you know they will use again! And if it does rain, how cute would it look to incorporate umbrellas into your wedding photos? Lift up the dresses and have wellies on!

Are you a Trash the Dress Bride?: Well here is your chance to enjoy trashing your dress! If you had plans to trash your dress after the wedding, use the rain as your helper, and bring your photographer along with you! Now we don't recommend you do this before the wedding and reception is over, definitely after. We're sure it will still be wet afterwards.
Wedding photos were featured on Styleblueprint.com by Lang Thomas Photography