Five Different Bridesmaids, Five Different Frocks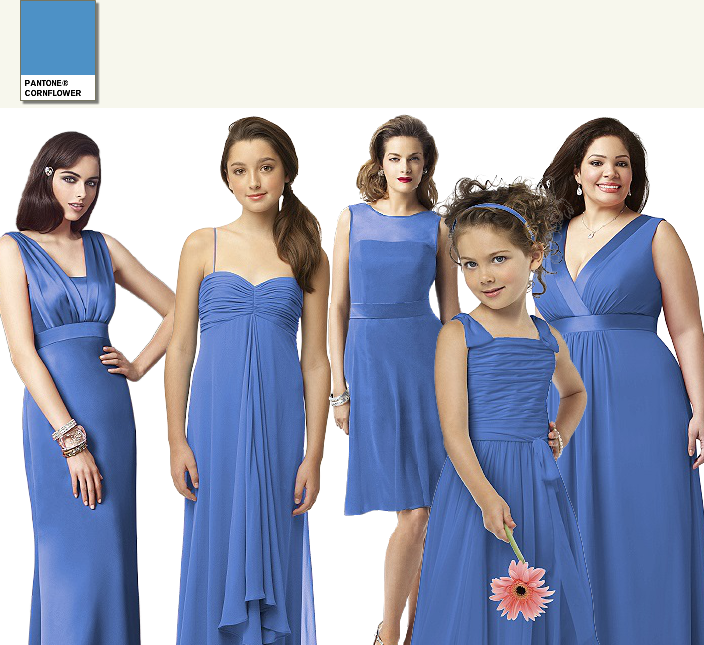 So, you've asked four of your besties to be your bridesmaids and you've also asked a cutie to be your flowergirl.

You'd like a theme to run through - maybe the same colour - but the thing is that all your girls are quite different.
One's a teenager - but she wants to look grown up. Another likes long, elegant frocks (and isn't so keen on showing her legs off). Another has great legs and looks fabulous in shorter, cocktail styles. And your other friend is gorgeously curvy.
However do you get a look together that's going to keep them all happy (and looking their best)?
I'd advise you to mismatch your bridesmaids dresses but keep the same colour theme.
For the teenager, you'll find our Junior Bridesmaid styles offer style and sophistication - in the same colourways as the adult dresses but with a younger twist.
Your curvy friend will look fantastic in one of our bridesmaid styles designed especially for the more generous figure.
And for the others, we've plenty of long classy frocks and short sassy cocktail dresses.
And your flowergirl will look pretty as a picture in one of our flowergirl styles.
I've shown a range of dresses in just one of Dessy's colours - Cornflower blue - but there are literally hundreds of choices in different shades of green, purple, pink, reds, neutrals, browns.
Take a look and get planning what your bridesmaids are going to wear.