Accessories for a beach wedding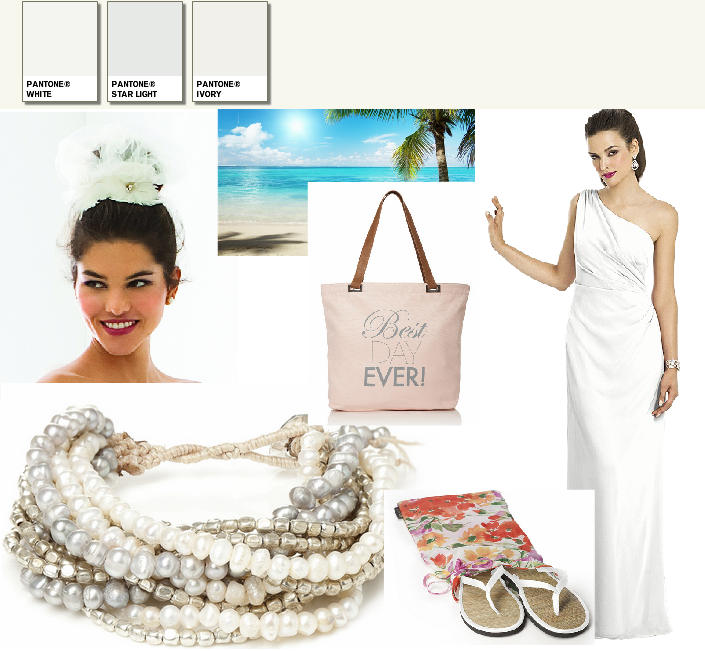 Looking for accessories for your beach wedding?

White always looks dazzling under bright blue skies - especially if the backdrop is golden sands, waving palm trees and an azure sea.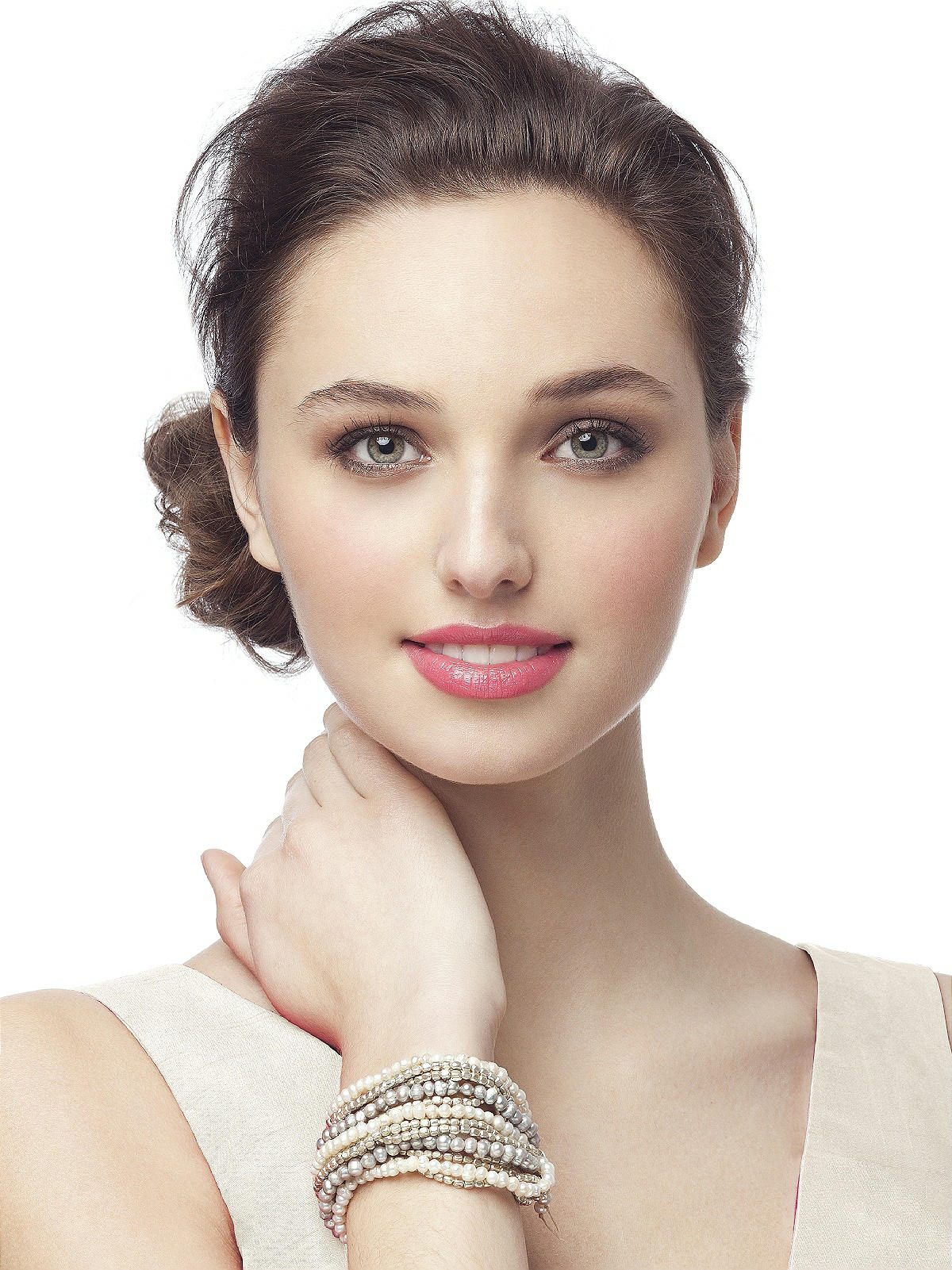 Pearl wrap bracelet by Dessy £25

1. Jewellery

A touch of sparkle is perfect. Pearls are perfect - and a pearl cuff or bracelet will set off your gown without being overfussy. Take a look at Dessy's pearl accessories and see what appeals to you.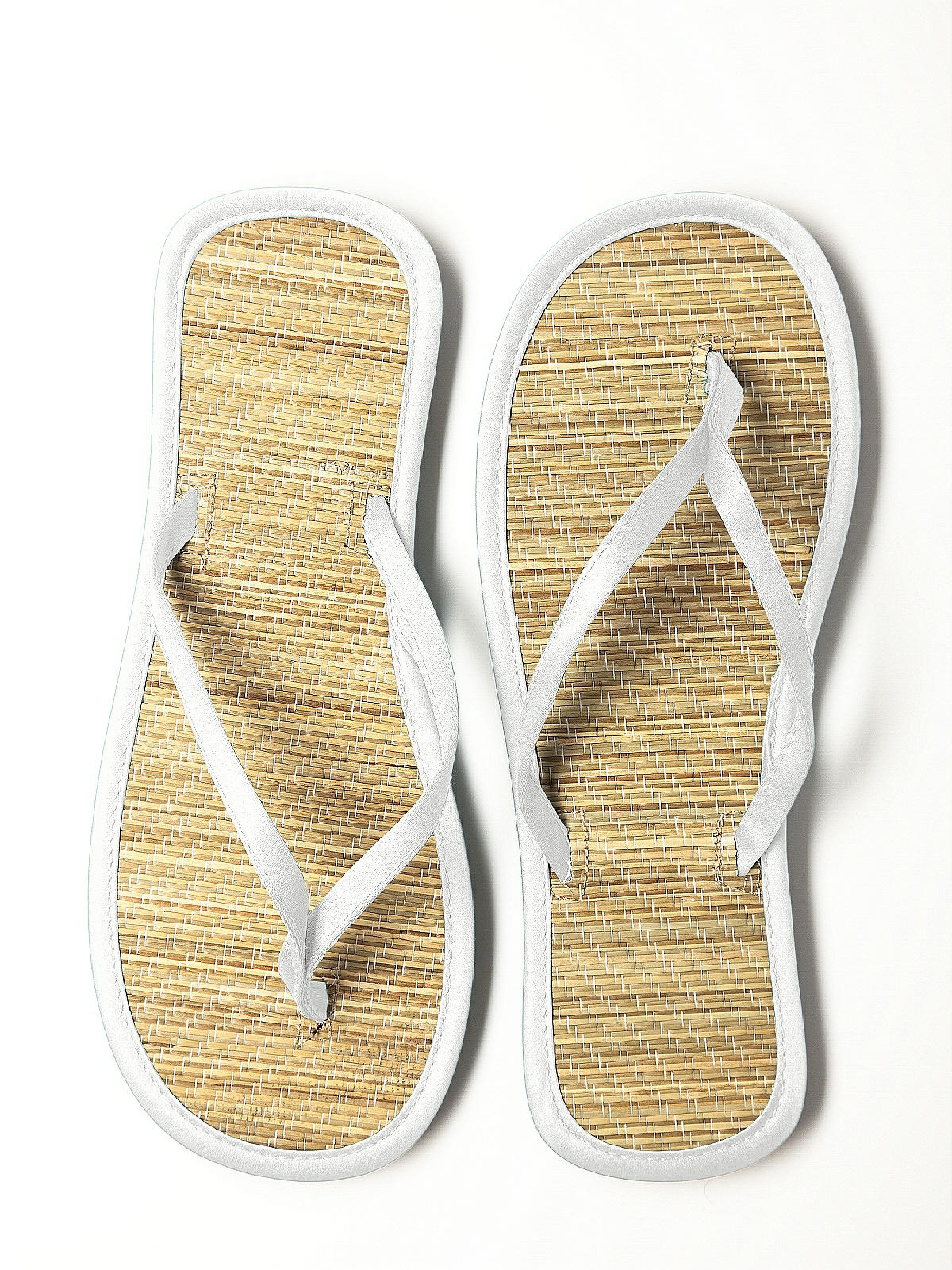 Wedding flip flops by Dessy £11

2. Shoes for the beach

Obviously you're going to have a perfect pedicure. But ditch the high heels for the beach. Wear a pretty pair of flats or bridal flip flops. These by Dessy come in a pretty travel bag and a variety of colours including white. You might also like to put a bag full of flip flops out for your wedding guests to slip into.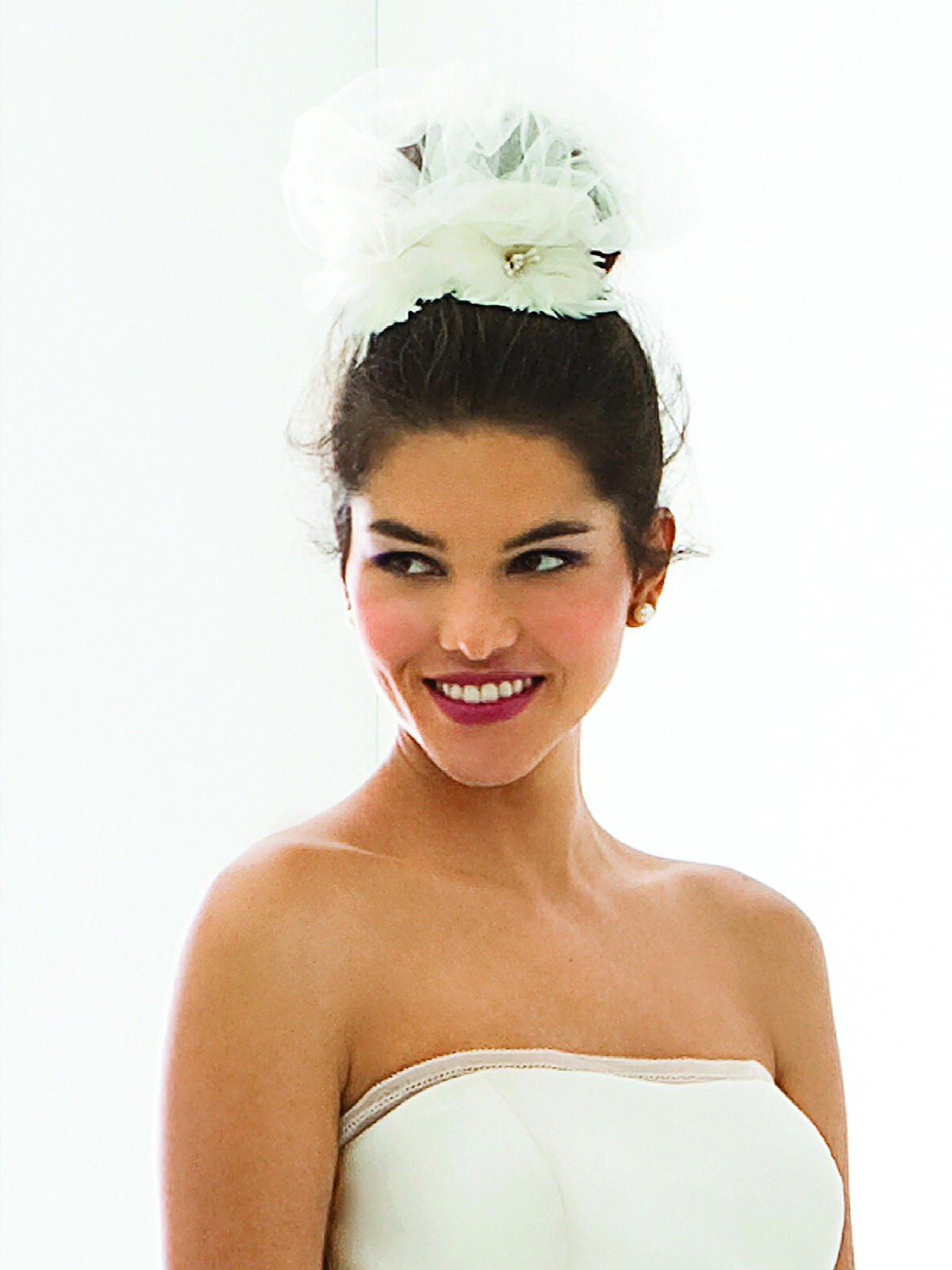 Tulle wedding headpiece by Dessy £22

3. Instead of a wedding veil. On a beach, a veil can get in the way, especially if it's breezy. So maybe opt for a wedding headpiece like this one from Dessy - you'll feel suitably bridal ...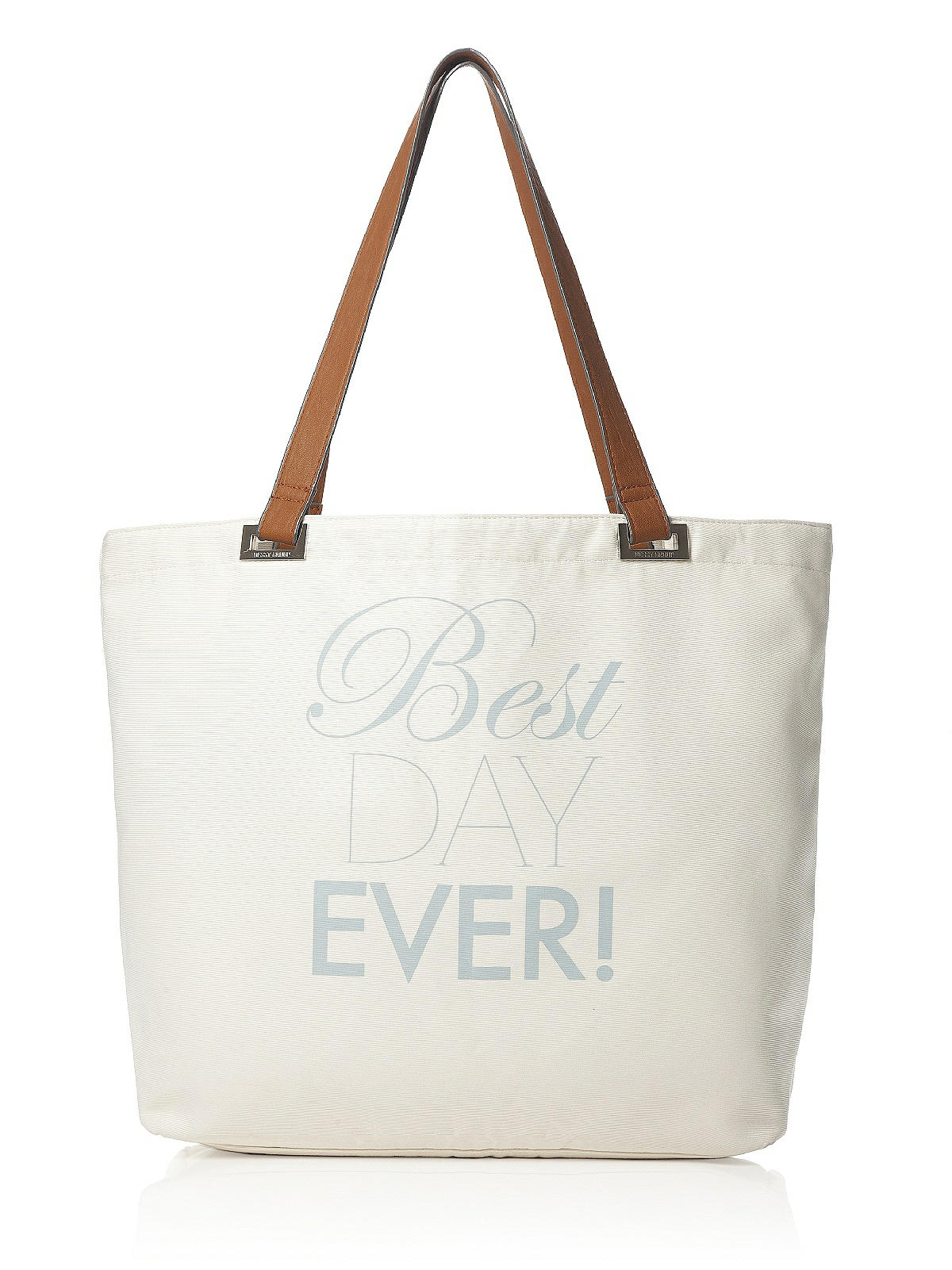 The perfect wedding tote. £22 by Dessy

4. The perfect beach tote. You're probably going to enjoy your time at the sea; sunbathing, walking, lunches. So you'll need a wedding tote to keep your kit in - here's one (and it comes in different colours) that you'll wonder what you ever did without.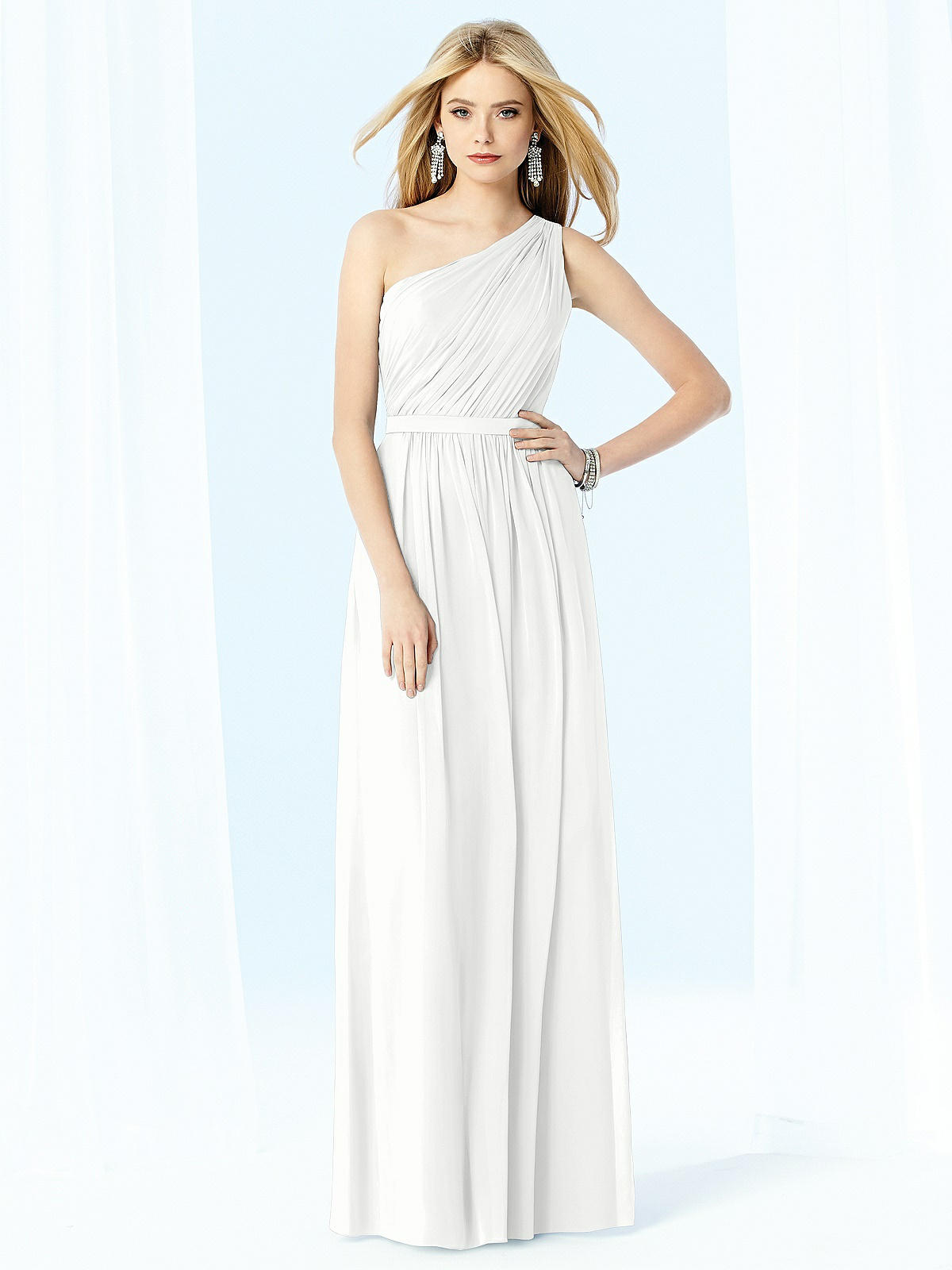 One shoulder goddess style dress by Dessy. POA.

5. Oh and the big day dress. One shoulder dresses look fabulous at a beach wedding. Take a look at Dessy's and you'll feel like a goddess!