What's the right neckline for YOUR bridesmaid?
We girls are all different - and thank goodness.
We have our good points - and some that we'd rather camouflage.
Which is why dressing your bridesmaids all in exactly the same style frock isn't always the best idea. It's rather an outdated concept and if you want a uniform theme, you can do that by choosing the same colour anyway. Mismatched bridesmaids frocks are right on trend and with good reason too.
The goal is happy, smiling bridemaids who look good and feel great. Here's how to choose necklines for their dresses that will suit their individual figures - and what to avoid.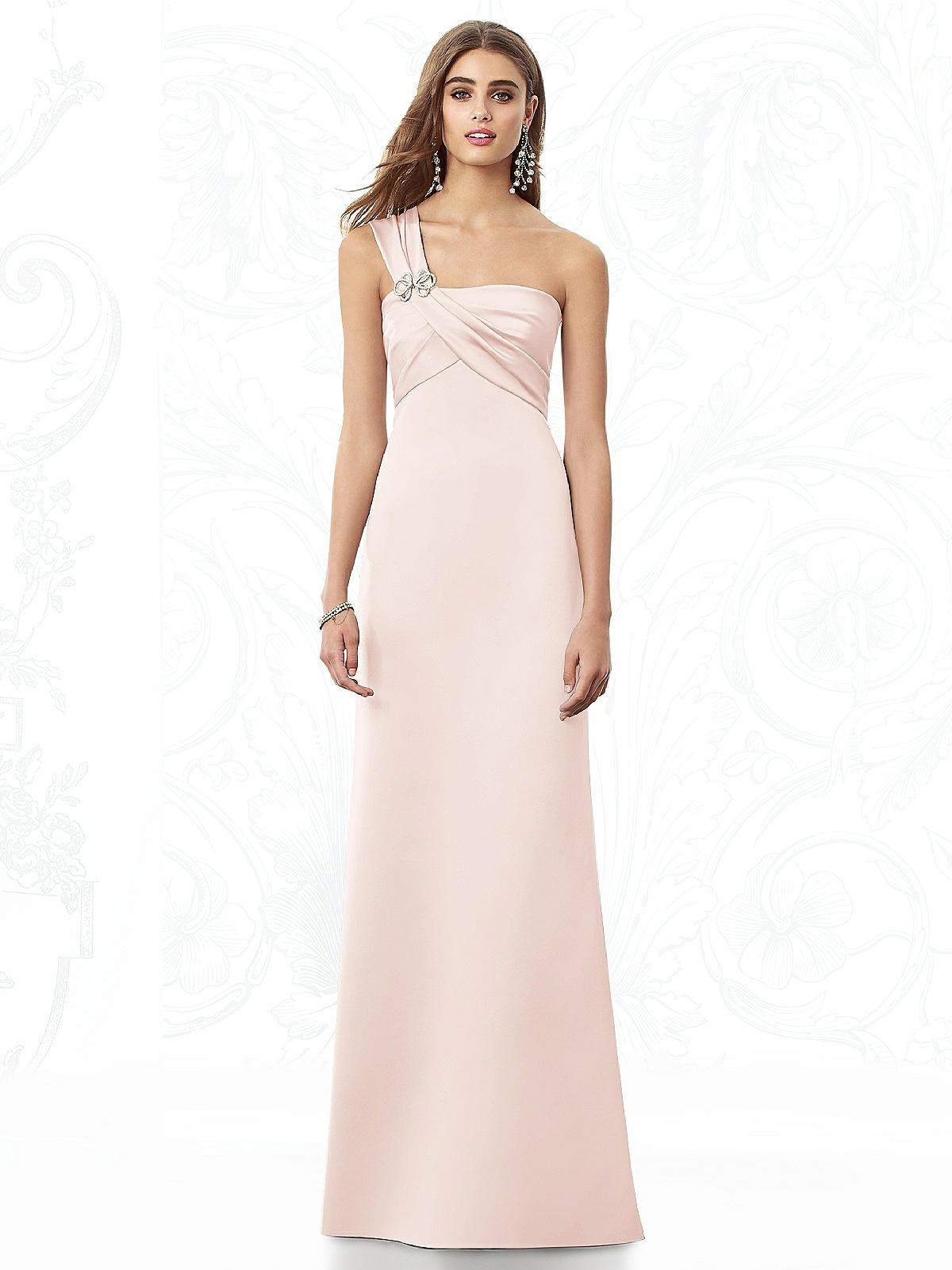 A one shoulder style dress is perfect for girls with large busts and looks fantastic at a beach wedding. Style 6682 by Dessy available in a variety of different colours

1. One shoulder bridesmaid style. This is a good choice if your friend is pear-shaped or has a large bust. It will flatter and support and Dessy has a variety of styles and colours for you to look at.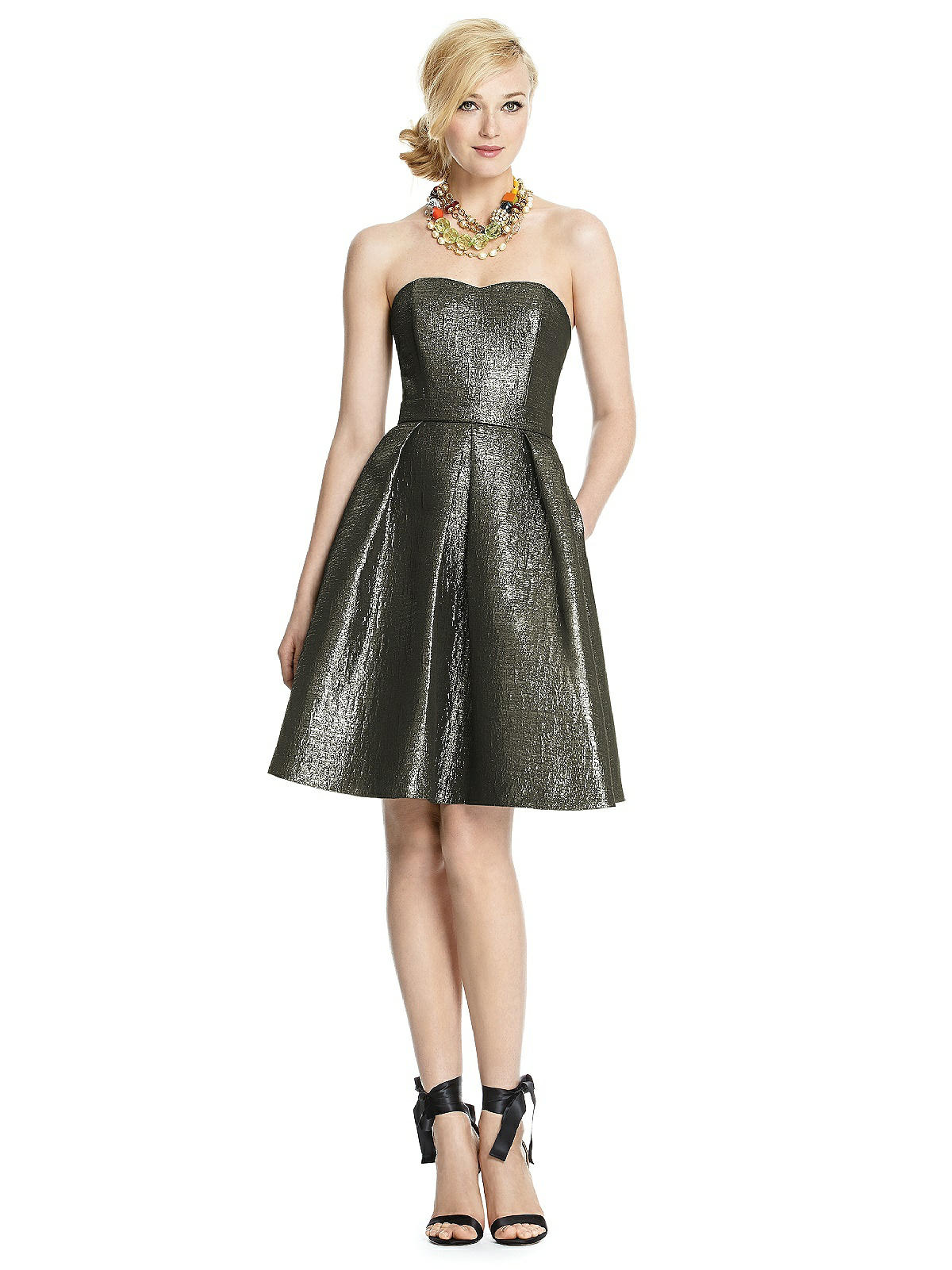 Strapless style 5715 by Dessy in gold.

2. Strapless style. Very popular right now but best avoided if your bridesmaid is flat chested or has large upper arms. It's good for girls who are well endowed and a good strapless dress will have the right support built in.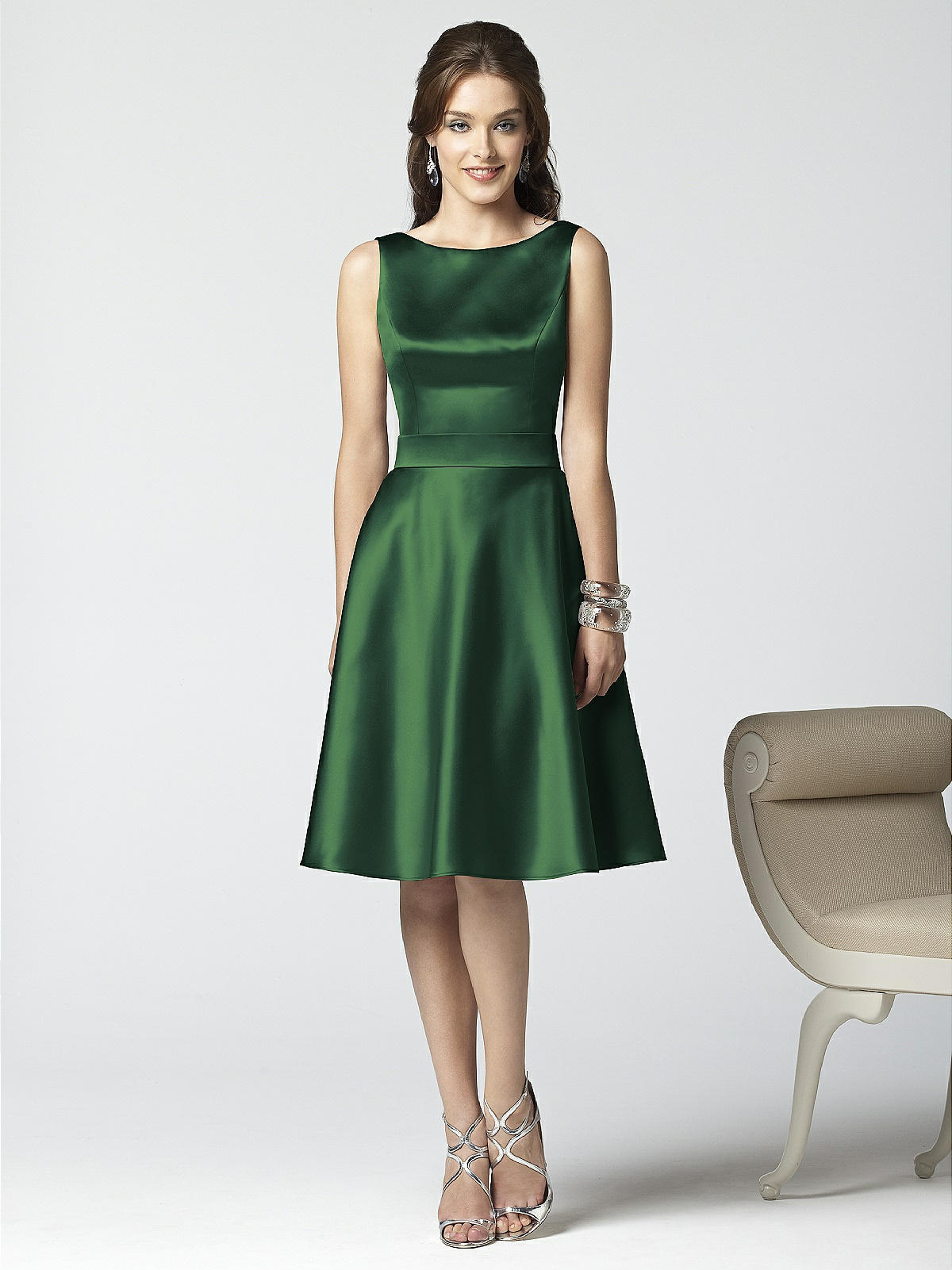 Style 5996 by Dessy in a rich green - stylish choice for a winter or autumn wedding day.

3. Bateau neckline. If your girl has a small bust this is ideal. Have a look at Dessy's frocks with a chiffon overlay at the top for an elegant detail.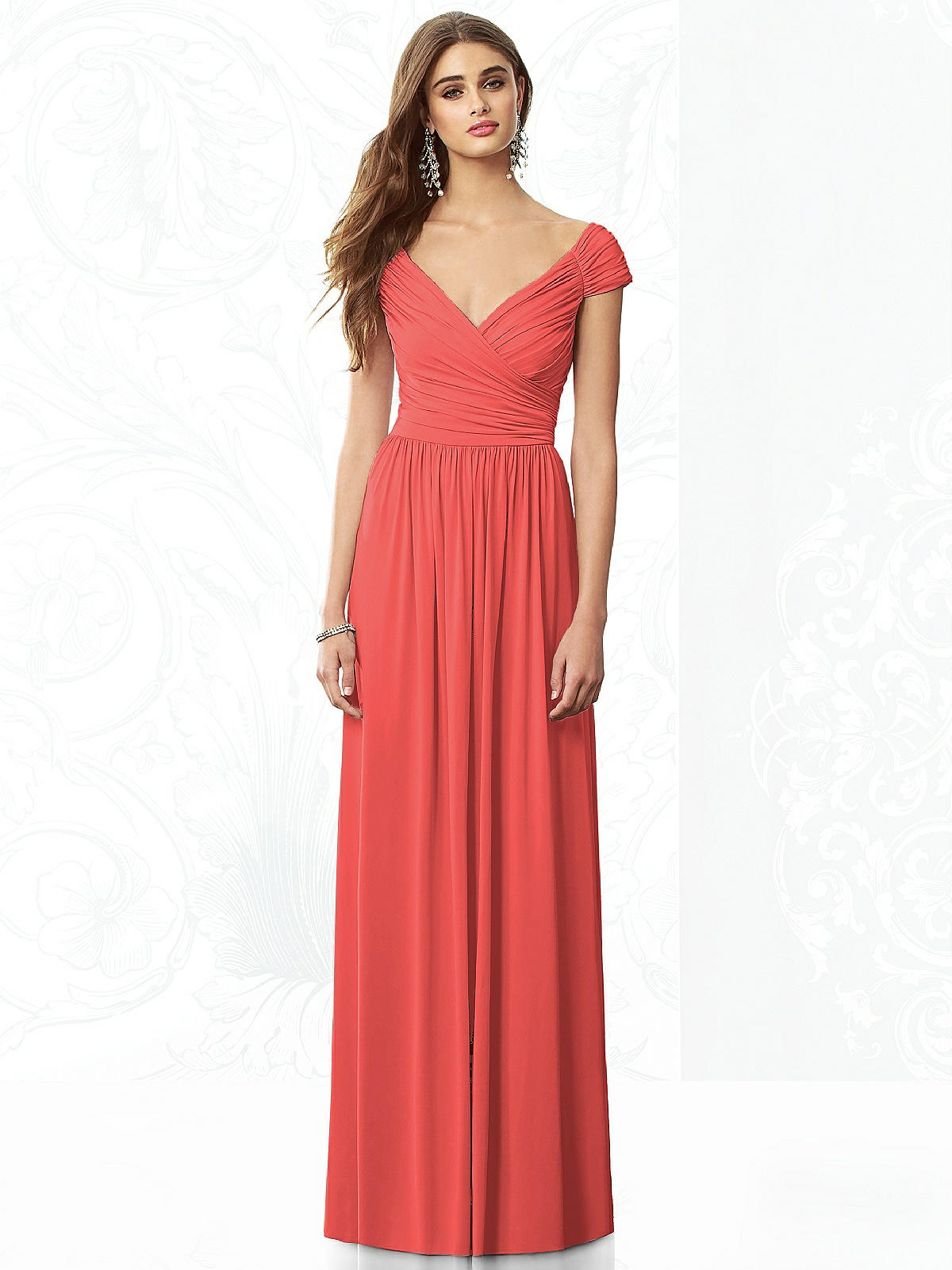 Sweetheart neckline style by Dessy 8209 in over 20 different shades ...

4. Sweetheart neckline. Always popular and with good reason, this style is good for girls with a medium to large bust. Timeless and classic.


In majestic purple, this V neck style by Dessy 8003 comes in a variety of tempting shades

5. V neckline styles. Good for the hour glass or apple shaped figure. Not so good on small busts but perfect for a lady with curves.

Another way of dressing your girls individually to flatter their figures is by choosing the Dessy Twist Wrap dress which they can drape in whatever way they feel happiest.