Say \"Yes\" to the Pink V-Neck Bridesmaid Dress!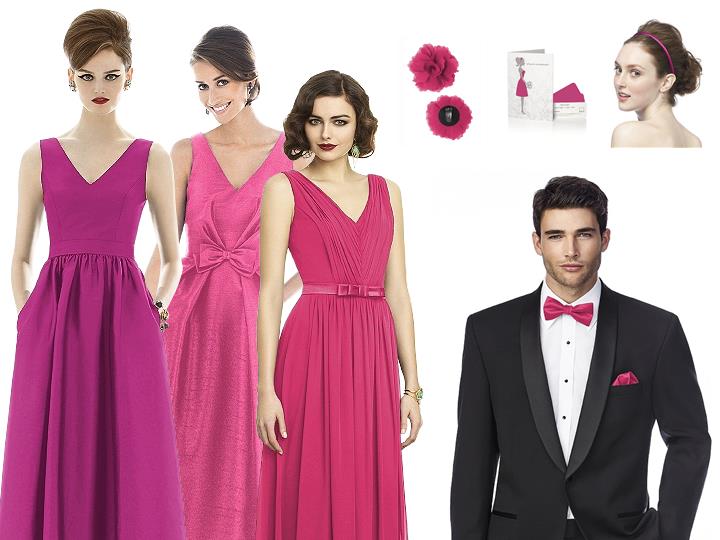 We're chasing away the pre-winter blues with these bright pink tones! For those of you planning your spring and summer weddings for 2015, we encourage you go with any of these Pantone colors.
They're vibrant, fun and are definitely an invitation for a celebration!
What we love about these colors is what you can accompany them. Brides can have other Pantone colors like blush or platinum and we definitely recommend a little sparkle.
When it comes to sparkle, if it's bracelets and necklaces you love, check out our CZ Tennis Bracelet or our Bridal Necklace and Drop Earring Set!
We never forget the men of the bridal parties, that is why we recommend The Andrew, The Edward and The James tuxedos all available at AfterSix.com. These tuxedos promise a true classic look that will make all the men (especially your groom) look handsome on your wedding day!