8 Best Places to Get Engaged!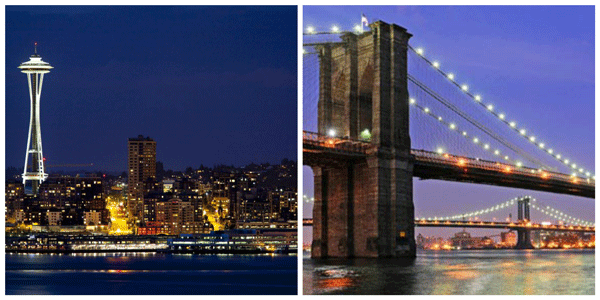 These two places are perfect to pop the question!
With the holiday season coming up, this is a busy time of year for engagements! So, men, listen up! We imagine, you've already got the engagement ring in your pocket, you have already asked for permission from your girlfriend's father (if you're the traditional type) so now all you need is to figure out where to propose to her. We thought we would make this decision a little easier for you, since this is one of the biggest decisions you will make in your life.
We've compiled this list of proposal location options that we think would be perfect for when she says "Yes!"

Landmarks: Is there a place in your city or town that is memorable for the both of you? Places like old bridges, in front of a statue, on top of a big building where you can see the entire city that will guarantee to give you perfect ambiance and provide for a great memorable story someday? The best part about this is she won't necessarily know it's coming, especially if you create the perfect story about why you are going to this particular location. Places like the Brooklyn Bridge, the Empire State Building in New York City, or the Space Needle in Seattle or a simple quiet gazebo on the town green are all great options.

National Monuments and Parks: Is your girl a history buff? If so, places like the Lincoln Memorial or the Statue of Liberty both lend themselves to a memorable proposal for the girl who loves history almost as much as she loves you. Do you two love hiking? Take her on a marriage proposal hike (obviously don't call it that when you take her), you'll get to spend some time in the beauty of nature and propose at the same time, how romantic is that?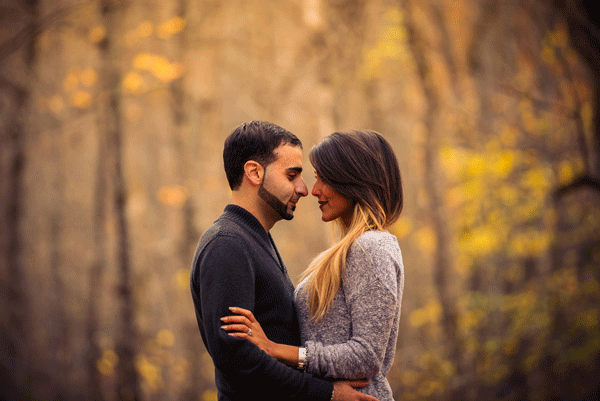 A fall engagement at Gatineau Hills and Meech Lake Ruins, Photo by Nick Ghattas Photography
The Place Where You First Met: The place where you two first met is a great option for a wedding proposal. It offers the perfect mix of love and nostalgia rolled into one. One great idea is under the sign of the town line of the place you first met. How sweet is that?

Her Favorite Restaurant: We'll admit this could be a little cheesy, and please don't put the ring in her food or her drink. But we do recommend taking her to her favorite restaurant, ask for a table that is set away from others so that you two can have your privacy once you pop the question.

A Concert: Does she like a particular band or artist? Propose to her before or after the concert or if you can swing it, work something out so that she can meet the band or artist and somehow involve them in the surprise when you pop the question.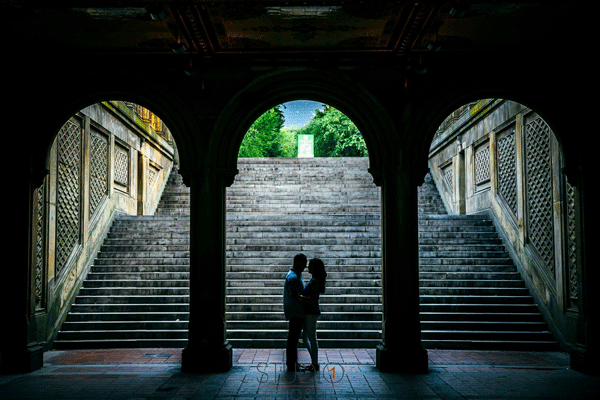 A Central Park engagement, photo by Studio 1 Photo & Film
Horse and Buggy Ride: Take a horse and buggy ride through any major park like Central Park in New York City especially during the holiday season. The magical ambiance of the city during the holidays and the your proposal is perfect!

Amusement Parks: On top of the ferris wheel or just as you are about to go on the roller coaster, ask her to marry you because after all, marriage will be a wild ride!

Men, after you propose and she says yes, you will need a tuxedo! Check out all of our After Six tuxedos and suits for your wedding.