Elegant Suede Rose for your Bridesmaid Dresses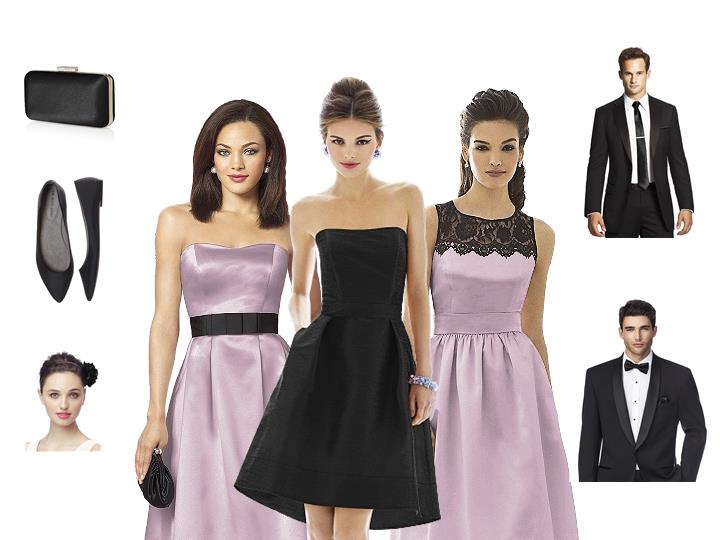 If you're planning an evening wedding and want a mixture of fun and elegant for your bridal party, we recommend Pantone suede rose with black, what gives this color the fun factor is having your girls wear it in short dresses!
Mix it up further, by allowing your bridesmaids to pick their neckline they are most comfortable in.
Are your groomsmen looking for accessories to go with their After Six tuxedos? We recommend a Tuxedo Vest and the Aries Slider Ties.