Wedding Accessories to add SPARKLE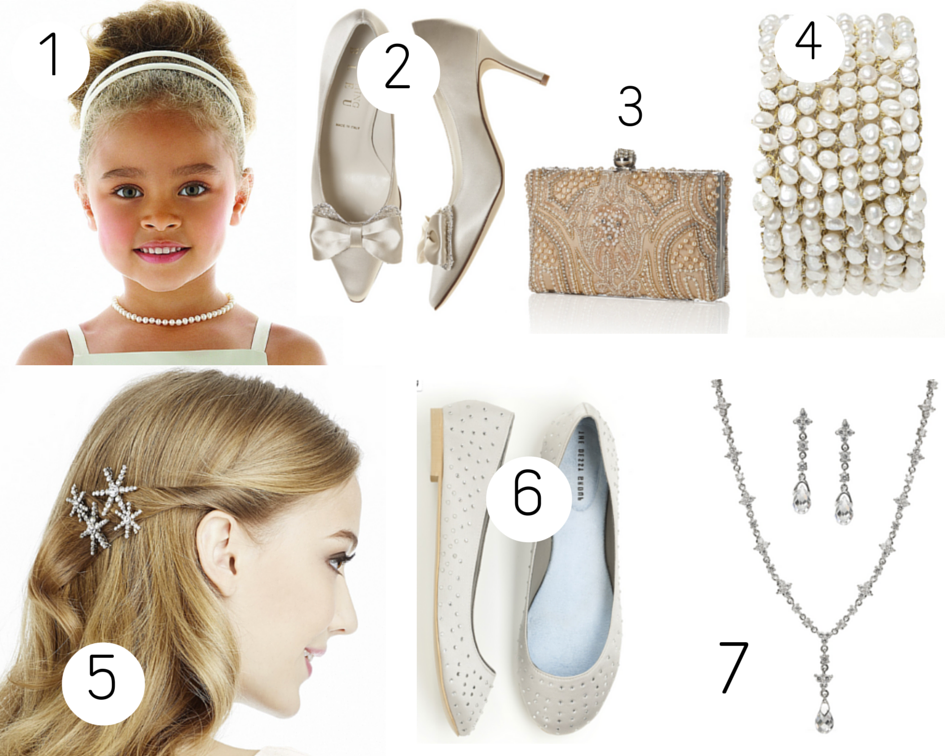 Hopefully you're going to have a bright, sunny day for your winter wedding. Clear blue skies and maybe a touch of frost and snow.
In any case, you can introduce some wintry sparkle to your day with some well-chosen accessories.
And some of these accessories would make perfect gifts too - what little bridesmaid wouldn't be delighted to receive her very own first pearl necklace? And a cuff in seed pearls is a classic accessory.
All the above are available online from Dessy.com so you can order today.