10 Mistakes Brides Make During the Engagement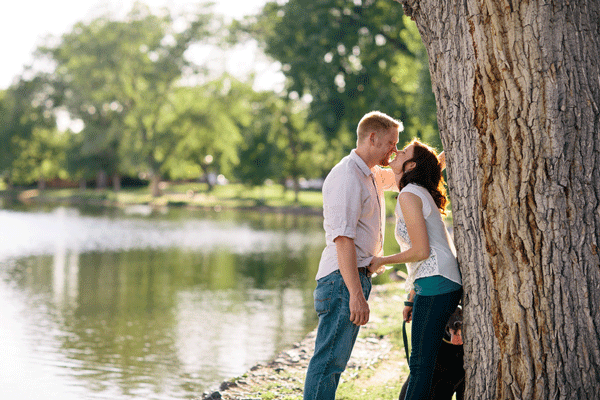 You're now engaged, let the wedding planning begin! Before you do, we thought we would supply you with a list of mistakes every bride makes during her engagement to prevent you (the bride) from making them as well. This will ensure that the wedding planning process goes smoothly!
Waiting until the last minute to get your bridal hair trial: If you're planning on a getting a bridal hair trial for your wedding, you will want to schedule it at least three to six months in advance of your wedding. This allows for enough time to work out any styling issues and making sure this is in fact the stylist you want to go with for your wedding. If you're getting married during peak wedding season, you will want to schedule this closer to the six month mark. Hair stylists get booked fast.
Overwhelming yourself with Pinterest and wedding magazine ideas: Sure, one of the first things a bride will do once she gets engaged is begin looking online and various magazines for ideas. This is fine, but once you have your wedding theme and ideas in place, we recommend that you stop looking for more ideas about what you want for your wedding. We know it's hard, but it will prevent you from going crazy during the planning process. By the way, you will want to check out The Dessy Group on Pinterest!
Going over budget for various aspects of your wedding: If you can, try to stay within the budget you and your fiancé has set for the wedding. Find creative ways to cut costs if needed. Make sure you are aware of every line item cost from vendors and your reception venue.
Letting your family decide what is best for your wedding: If family is helping defray the costs for various parts of your wedding it may be hard to argue with them about what you want, however your family needs to keep in mind that this is your wedding and this is what you want, unless of course what you want is simply outrageous, then you might want to rethink some of your wedding ideas. It is important that everyone involved in your wedding understands that this is your wedding.
Taking too long to order your wedding dress and the bridesmaid dresses: The further ahead you order your wedding dress the more choices you'll have. Most brides will order the wedding dress nine to twelve months ahead of the wedding. For bridesmaid dresses, you should start shopping about seven to eight months before the wedding.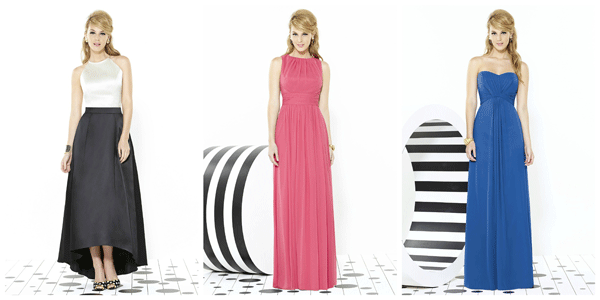 Check out bridesmaid dresses at Dessy.com!Left to right: After Six Bridesmaids Style 6718, After Six Bridesmaids Style 6709,After Six Bridesmaids Style 6713
Miscounting how many people will fit into the venue you choose:Make sure to double check how many people the your reception site can fit. While we often want to invite everyone, it's simply not possible. The most effective way to cut costs for your wedding is reducing the guest list.
Not booking the venue immediately: Once you're engaged, one of the first things you will want to square away is the wedding venue. You will want to have this booked immediately. Wedding venues get booked up fast, especially during the peak wedding season.
Not relaxing from all the wedding planning chaos: Take time to relax and enjoy some time to yourself. Wedding planning can cause additional stress that you simply don't need. Take a day trip somewhere with your fiancé or friends to get away for a while. Always keep hydrated!
Waiting too long to book various vendors for your wedding: Like the wedding venue, vendors (band/DJ, photographer, caterers) all get booked up pretty fast, once you have the theme of your wedding set, you will want to start booking the vendors for the wedding. Make sure that each vendor you choose can in fact accommodate your wedding date.
Not Keeping your bridesmaids and groomsmen organized with wedding day details: While we don't recommend a series of emails and phone calls for every detail, we do recommend you keep your bridesmaids and groomsmen up to speed about the wedding day, along with any or all appointments that need to be made. You can delegate the maid/matron of honor and the best man to keep everyone organized, or you can simply do this yourself. Don't rely on the bridal party to take care of everything themselves, so you will need to have a plan in place. Keep your bridesmaids organized with the Bridesmaid Planner App by The Dessy Group!