Well-endowed? Think About These Bridesmaid Necklines ...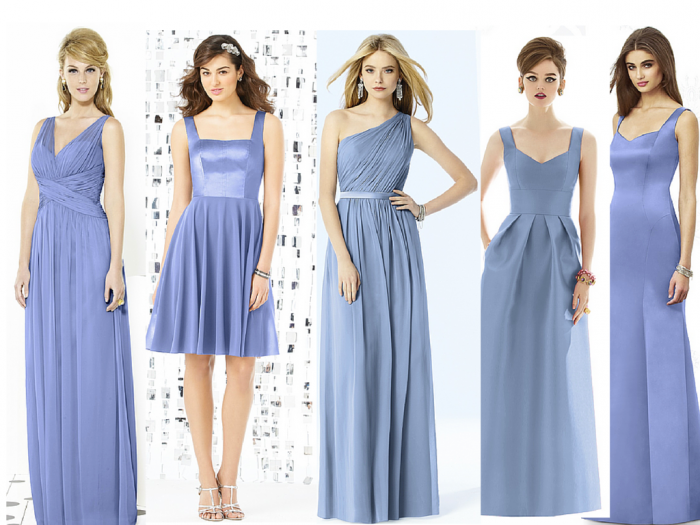 All styles by Dessy. From left: After Six Style 6711, Social Bridesmaids 8143, After Six 6706, Alfred Sung D659, After Six 6681

Personally, I'd love to have a bit more going on in that department. You know, be a bit more 'busty' - but my well-endowed girlfriends moan "you're so lucky, you can wear anything."

So I suppose it's a case of the grass always being greener.

But what should you wear if you've voluptuous? What sort of bridesmaid dress will look elegant, chic and flattering?

The classic necklines for girls who have, ahem, big boobs, are really V necks, scoop and sweetheart shapes. (Although if you have a very good strapless bra, you could also look fabulous in a strapless dress too).

The secret is to choose a frock that gives you support where you need it - and that's worn in conjunction with a well-fitting bra.

All the styles above would look fantastic on well-endowed girls and in fact they're too pretty for just the one outing - they're classic styles to wear to any posh event in the future.

I've picked out blues in shades of periwinkle and cloudy by Dessy - but browse through the styles on offer and you'll find pinks, reds, greens, purples, greys, neutrals ... and you can choose from scoop, v neck, strapless or sweetheart necklines to narrow down your choice (and there is a lot of choice).

Why not create your own styleboard choosing the right necklines in your choice of frock and share with your maids? You'll find one free at Dessy,.