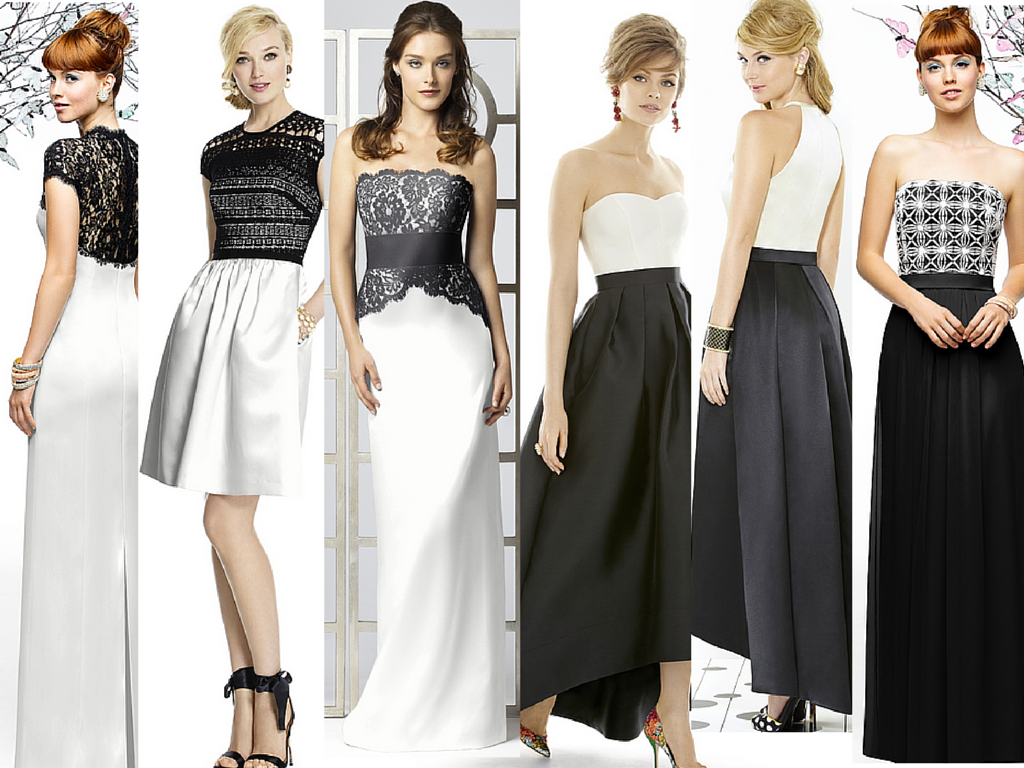 Monochrome magic for your maids from Dessy

Black and white. A colour combo that never goes out of style.

And it's a wedding classic

From your stationery through to your décor, theme in black and white and you'll have a sophisticated look that really offers the wow factor.
As you can see, your bridesmaids can dress to impress as well in monochrome. Either put them in black bridesmaid dresses to contrast with the white of your wedding dress, or go for a black/white colour combo as shown above.
Dessy has monchrome bridesmaid dresses in both long and cocktail style lengths (and black and white flower girl frocks too).
And with all the styles on offer - strapless, halter neck, sleeveless, spaghetti strap - you're sure to find a design that suits everyone.
Browse through and see what you like - and remember you can pin the styles and share them to a private Facebook group if you want to show your girls what you have in mind.
Have fun!
(And here's where you'll find all the designs above, all created by Dessy.)
Main image: From left Lela Rose LX196, 57 Grand 5713, Dessy 2849, Alfred Sung D699, After Six 6718, Lela Rose 182