7 Wedding Planning Resolutions for 2015!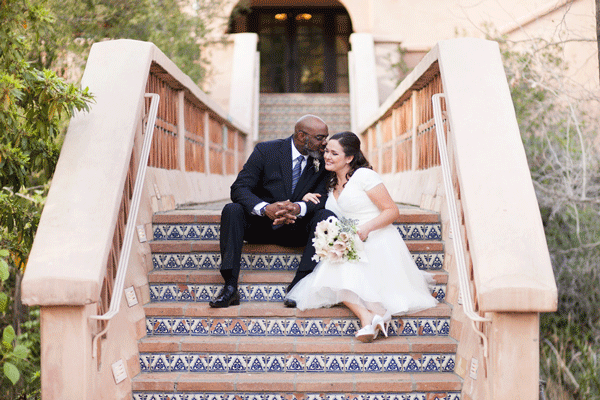 With a new year just weeks away, it's a good time to think about your New Year's resolutions. Well, why not make some wedding planning-type resolutions that you have been putting off since you got engaged? If you need some help thinking about good wedding planning resolutions for 2015, here are some helpful ideas.
Set the Date of Your Wedding: If you haven't done this already, this should be one resolution you make for 2015. If you have been procrastinating because of finances or because you both don't know what kind of wedding you want, this is a good time to sit down and figure that out. Do you want a traditional wedding or a destination? Do you want to get married in the fall or spring? These are just some thoughts to think about.

Find Your Wedding Venue: Once you have chosen your wedding date, you can move forward and find a wedding venue you will absolutely love. Is it a destination wedding you dream about or are you looking for something more traditional? Do you want a large wedding or a small one? Find the right venue that will cater to your wedding.

Set a Budget for Your Wedding: Nothing puts a damper on the wedding planning euphoria than setting a budget to it, but with the cost of weddings today, must be done. This is a good time to start figuring out what you can cut from your wedding and what you should keep. So often, it's easy to get caught up in the details of your wedding, that you lose sight of the price tag. Pick something you are willing to splurge on. Is it a good photographer or a beautiful wedding venue? These are just a couple of things to think about when it comes to setting your budget.

Say "Yes" to Your Wedding Dress!: Start shopping for your wedding dress. This decision should be made before you pick your bridesmaid dresses and sometimes even before you pick your bridesmaids.

Pick Your Bridesmaids: This is a difficult decision to make especially if you're a bride with a lot of female family members or a lot of close friends. Once you have chosen your bridesmaids, you can move on to picking your bridesmaid dresses. Of course we recommend checking out all the bridesmaid dresses on Dessy.com!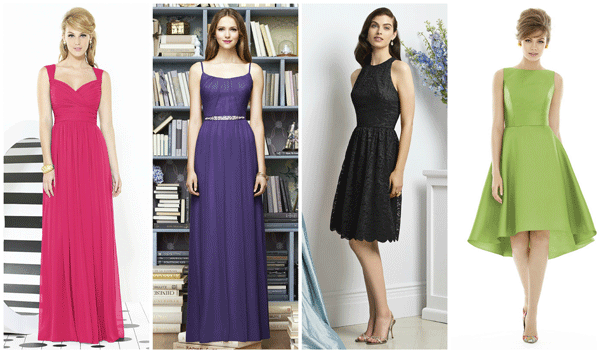 Just some of the beautiful dresses from our Spring 2015 Collection! Left to right: After Six Bridesmaid Style 6712, Lela Rose LR214, Dessy Collection Style 2939, Alfred Sung Style D697
Pick Your Bridesmaid Dresses, Already!: Still deciding between two different kinds of styles or colors you like? Pick one! Are your bridesmaids happy with the color and/or style? This is a perfect time to make a decision. Or are you a bride with no idea what she wants in a bridesmaid dress, now is the time to start booking those appointments with your local bridal shop and look online at Dessy.com!

Don't Let Your Family and Friends Dictate Your Wedding: While every bride will need help from her family and friends, it is important to make sure that they do not dictate your wedding. Resolve to stay calm through all of the chaos that will definitely come with wedding planning.

Featured image by Petula Pea Photography