Winter Wedding Colors for Your Bridesmaids!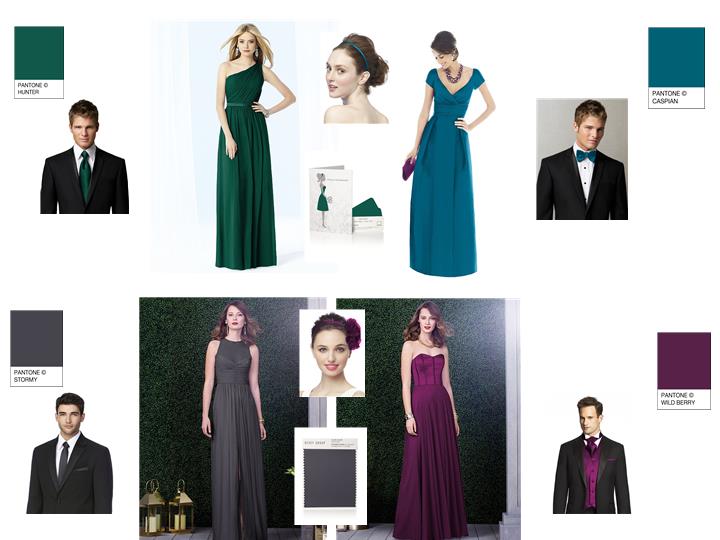 We're welcoming the beautiful winter months with just some of our favorite Pantone winter wedding colors! While there are so many colors to choose from, we thought stormy, wild berry, caspian and hunter were great winter wedding color choices!

But it won't be winter for long, so we encourage everyone to go take a look at our newest Spring 2015 Collection, we promise brides and their bridesmaids will fall in love with all the styles! We also recommend stopping over at AfterSix.com for our various tuxedo designs for the groom and groomsmen.

Looking for something to keep your bridesmaids warm for your winter wedding? As part of their bridesmaid gift, give them Pasmina Shawl /Evening Shawl in the matching Pantone color!