5 Fun Things Groomsmen Can Do Before the Wedding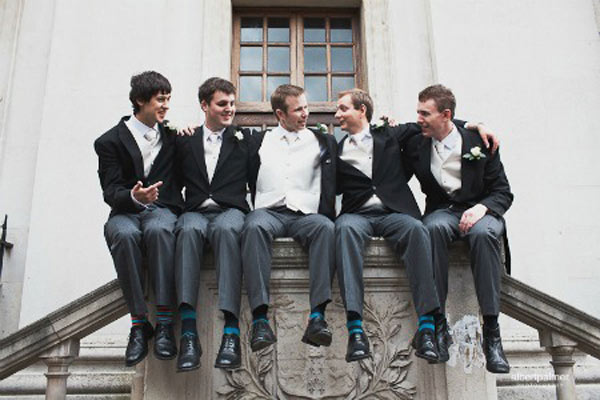 Let's admit it, while the bride and bridesmaids are running around getting their hair and makeup done before the wedding, it's safe to assume that the groom and his groomsmen are enjoying a less hectic few hours before the big "I Do." So, we thought we would offer up some fun ideas on what they could do before the wedding.
A little pampering: A relatively new trend is circulating at the moment, where grooms and their wedding parties are spending the morning of the wedding day getting 'pampered' so to speak, at the barber shop. According to an article by TimesOnline.com, local barbershops are creating packages for men that include a hot shave, and giving them an opportunity to hang out.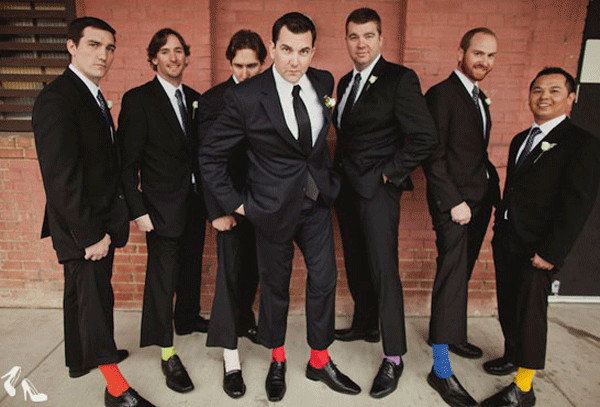 Have a little fun with your groomsmen before the wedding! Oh and check out all of our mens formalwear at Dessy.com!
Connie Kraggs, who owns a barbershop in Columbus, Ohio and is the vice president of the National Association of Barber Boards of America told TimesOnline.com that in addition to a shave with a straight razor and hot towels, the groomsmen packages may include a neck massage, facial and haircut. Some barbershops serve food, drinks and cigars. The cost can range from $30 to more than $150 a person.
A round of golf: If most of your groomsmen enjoy golf (or even if they don't), a great idea is a round of golf in the morning; this could be followed by breakfast or brunch before the wedding.
Enjoy the beauty of nature: If your groom and the groomsmen are the types that enjoy nature, a good way to celebrate is with a hike at a local preservation with hiking trails. This is a good workout and loosens up any pre-wedding jitters from both the groom and his groomsmen.
A breakfast or brunch: The groom and his groomsmen will need all the nourishment they can get to party later at the wedding, what better way than a nice breakfast or brunch before the wedding festivities begin.
A beer tasting: The groom and his groomsmen can enjoy a beer tasting at a local brewery. You can find a brewery at Brewersassociation.com
Looking for tuxedos for your groomsmen? Check out After Six tuxedos at AfterSix.com.