A Lilac and Silver Wedding Day Theme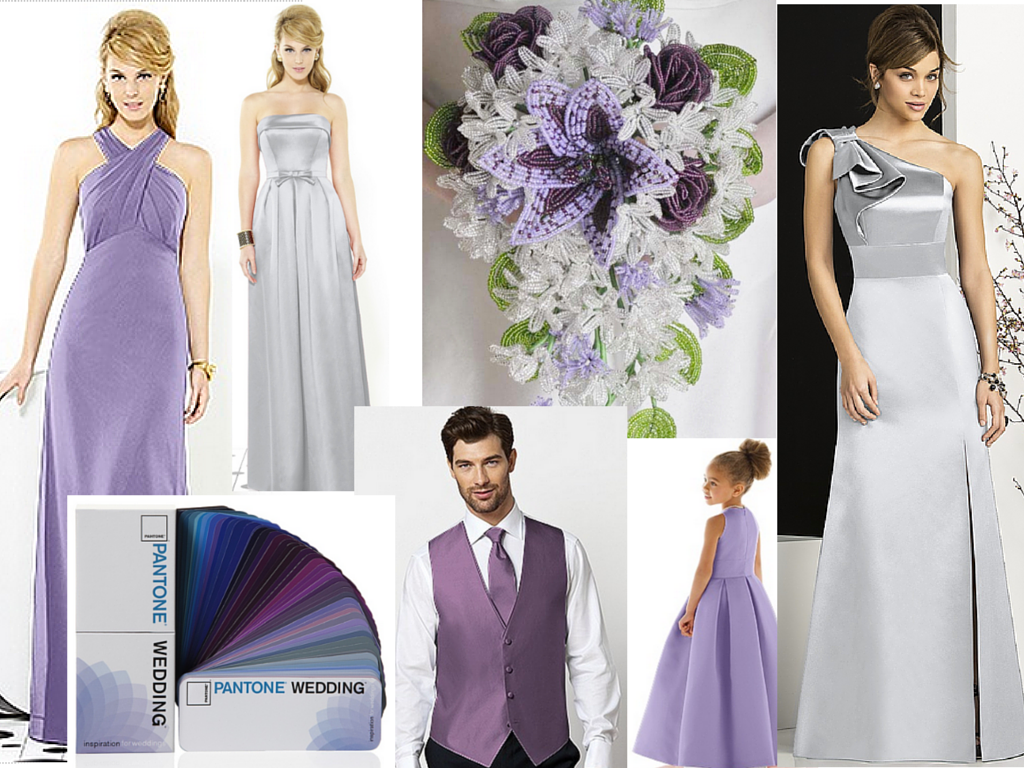 All dresses and menswear from Dessy.
Clockwise from left: Dessy style 6715 in passion, Dessy bridesmaid style 6720 in frost, bead bouquet by beadflowers.co.uk, Dessy collection 6674 bridesmaid dress in frost, flowergirl style FL4022 in passion, After Six menswear in smashing, Pantone Colour Guide.
Some things are just made to be together. Toast and butter. Tea and cake. Love and marriage. You and your partner.
And the colours of lilac and silver.
To show you how, we've put this moodboard of Dessy bridesmaid frocks and menswear together around the colours of a bouquet.
You'll find inspiration in getting together your colour look with our Pantone wedding colour fan which you can buy online from Dessy. See how the shades you love mix and match together.