Lovely Pantone Spa and Fresh for a Spring Wedding!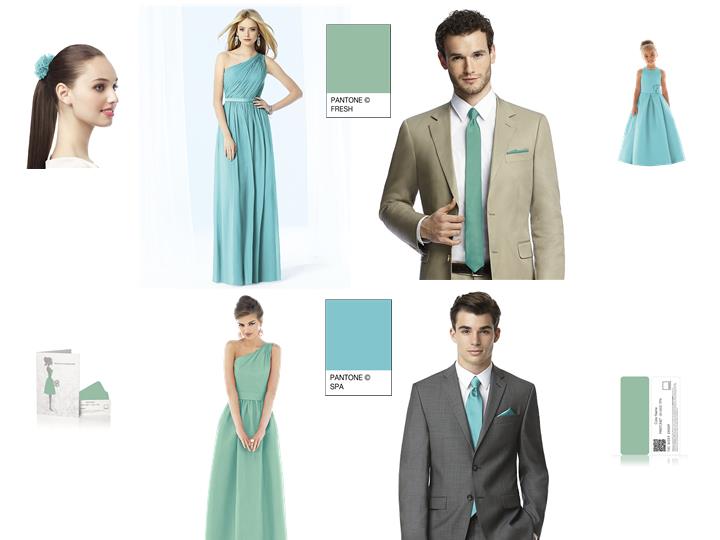 This spring, whether you're having a destination wedding on a tropical island or having a quiet wedding at home, these two colors are just gorgeous together! The Pantone spa and fresh are soft colors and welcome a celebration.
Pair the bridesmaid dresses with soft white flowers and silver jewelry and shoes! We recommend the Celebrate Open Toe Crystal Bridal Pump!
These colors go well with with the Summer Suits by After Six, particularly in khaki or a gray suit works well too! Check out the Spring 2015 Collection of bridesmaid dresses!