5 Things Not to Tell The Bride Days Before the Wedding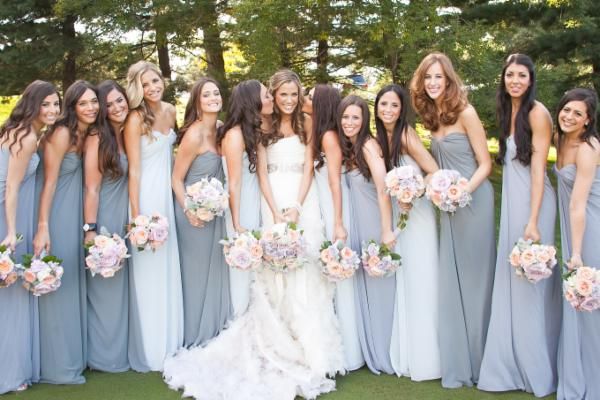 With just days before the wedding, it is important to be mindful about what you say to the bride. This goes for family members, friends and bridesmaids alike. Tensions are high as she ties up the last minute details for the big day. Here are some things not to tell the bride before her big day.

Anything Negative About Her Wedding Dress: Whatever negative thoughts you have about her wedding dress, telling the bride about it is just not necessary. She has probably stressed over picking the perfect dress for one of the most important days of her life for months, and the last thing she needs (days before the wedding) is someone telling her something negative about the wedding dress. Talking about her wedding dress even after the wedding isn't necessary either.
Show some love for the bride on her wedding day!
"Are You Sure You're Ready for This?": Saying something like this, or similar comments like, "You know there is no turning back" or "Are you sure he's the one" are just not necessary to say to the bride days before her wedding. This will not only cause unnecessary stress, it is also hurtful.

Bridesmaids - That You Didn't Schedule Necessary Appointments: Bridesmaids, if the bride wasn't in charge of making the necessary hair and makeup appointments, she doesn't need to know that you didn't. If you are expected to have had your own appointments booked, make sure to have this taken care of for the wedding day, especially if it was your responsibility to do so.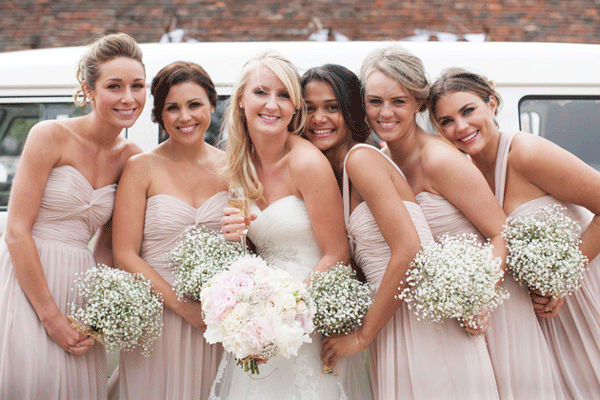 "Have You Gained Some Weight?": The bride has probably worked tirelessly to lose weight or just keep physically fit months leading up to the wedding day, the last thing she needs is someone telling her she has gained some weight, especially if she has a wedding dress to fit into in a few days.

That You Don't Like Your Bridesmaid Dress: As bridesmaids, you probably had months to voice any concern you had with the bridesmaid dresses. Picking days before the wedding to tell the bride that you don't like your bridesmaid dress does nothing to help her, at this point, it's important to just make the best of the day, and if you have any last minute alterations to make, make sure to head to the seamstress in a reasonable amount of time! Looking for bridesmaid dresses for spring? Check out all of our Spring 2015 Collection bridesmaid dresses at Dessy.com!