Wintery Pink for Your Winter Wedding!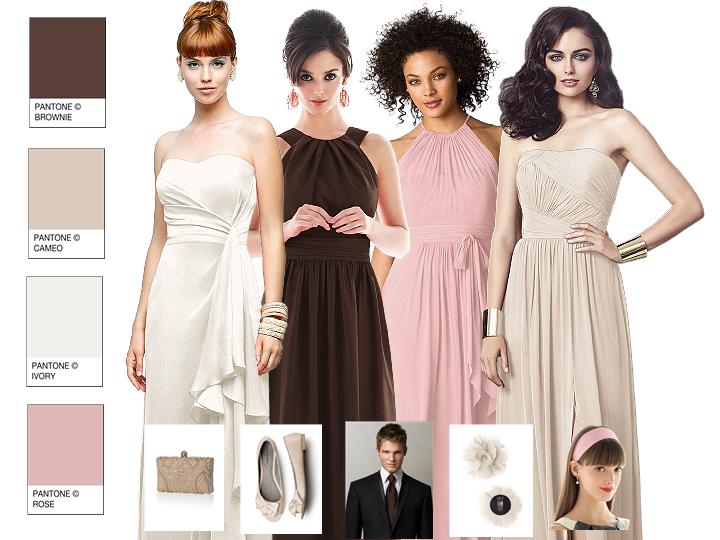 Who says you can't do pink and other soft colors for your winter wedding? This color combination is such a romantic combination that is both sweet and offers just the right amount of color to the mix!
The Pantone cameo and ivory are great winter colors, while the pink and brown standout among the crowd.

What to remember about lighter colors in any season - not all skin tones work with all colors, so be mindful of that when choosing your bridesmaid dresses. If you are doing a color combination like this, and have some fair skinned bridesmaids, it may make sense to put them in the dark colors like the Pantone brownie.

What is great is that this color combination also works if you are planning a spring wedding! If you are, you can find many of these dresses and other new styles at Dessy.com!