Getting Ready for His Wedding Day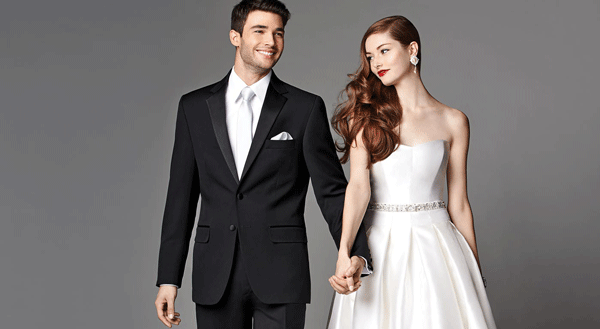 Once men propose to their girlfriends, it becomes less about him and more about her, it's just what naturally happens. From planning the perfect proposal, to showing off the engagement ring to friends and family, shopping for the wedding dress and bridesmaid dresses, bridal showers and often times even the actual wedding day can easily be all about her.
Many of you may be thinking of course it's all about her! Well, we found this cute video by men's clothing retailer Bonobos that is making it about him. Bonobos introduced its new Groomshop that offers the same experience that women have been enjoying for ages when it comes to finding their wedding day attire.



Are you looking for your tuxedo and accessories for both yourself and your groomsmen? Check out the styles at AfterSix.com! And while you're here reading this, we recommend checking out some of our other blog posts for groomsmen!
Here are some blog posts we recommend, enjoy!:
Calling All Men! What You Need to Know About the Tuxedo!