6 Reasons to Have a Destination Wedding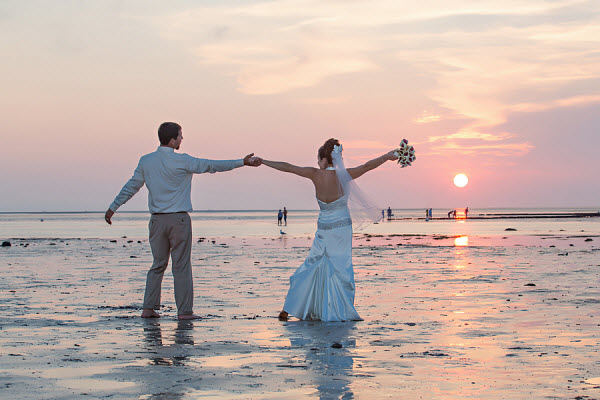 There are so many reasons to have a destination wedding, it's cost effective, it's a chance to share a location that you as a couple love and it's a chance to step away from a traditional wedding and make it more about you! Here are some additional reasons why you should consider a destination wedding for your wedding!
For Something Different: Don't want to do a traditional wedding? A destination wedding may be what you and your future groom will want. Couples can do a tropical wedding or simply a wedding away from home in any desired location. Doing a destination wedding is also a chance to stand out!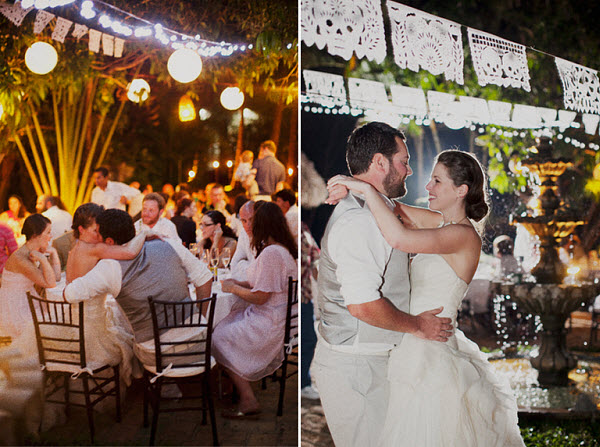 A More Intimate Wedding: Since destination weddings require people to travel it will allow you to keep the guest list smaller. If you want, when you return from your wedding you can have a post-wedding party for the rest of the family and friends.

Lighter Attire for the Wedding: If you're having a tropical destination wedding, your groomsmen can wear khakis, your bridesmaids can wear chiffon bridesmaid dresses. Destination weddings don't necessarily have to be as formal as a traditional wedding is, so allow everyone, both guests and the bridal party to be more comfortable! For the groomsmen, we recommend the Summer Suits by After Six and for the bridesmaids, we recommend the Twist Wrap Bridesmaid Dress!

Start Your Honeymoon Early! Having a destination wedding allows the bride and groom to start their honeymoon early, especially if they are getting married in a tropical destination.

A Vacation for Guests: You will find that most of your guests will arrive days before the actual wedding and make a vacation out of it. Most couples will set up pre-wedding events for guests prior to the big day so that everyone attending gets the most out of the time they are there! Also what's great, with destination weddings, hotels offer discounted rates on hotel rooms, so guests get a chance to save too!

No Stress, No Stress: When it comes to destination weddings, the world is the couple's oyster. Many hotels will offer free wedding planning or couples can get on-site wedding planners to help make the day a memorable one.
Need destination wedding ready shoes for your wedding? Check out all of Dessy's shoes!