Why You'll Love Our New Spring Bridesmaid Dress Collection!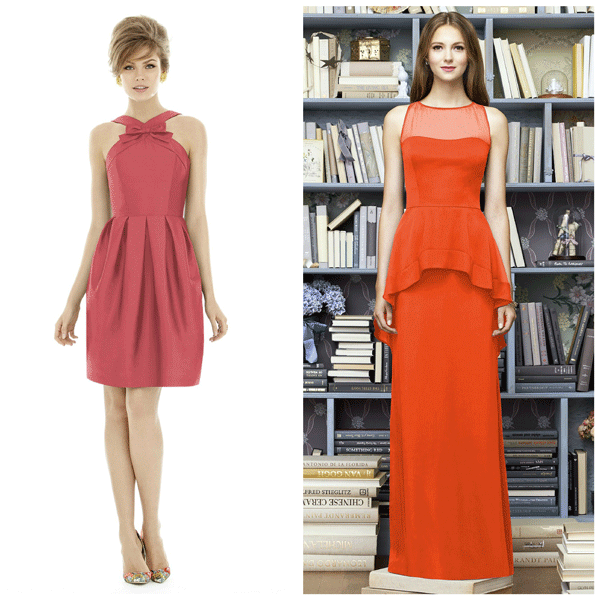 We can't hide our excitement when it comes to all of our newest bridesmaid dresses for spring! This spring we are filled with a wide of array of styles and colors which will make the decision of which bridesmaid dress to choose a hard one!
While there are so many reasons we think you will love this collection, here just a few we couldn't wait to tell you about!

Destination Wedding Ready: Several of our dresses are perfect for a destination wedding. They're light and whimsical and come in a wide array of colors for the tropical beaches. For example, our Alfred Sung Style D691 is a beautiful full length one shoulder chiffon knit dress that comes in colors such as Pantone coastal, apricot and forever pink, among several others. Another perfect destination wedding bridesmaid dress is our Dessy Collection Style 2928 which is a full length strapless chiffon dress with a sweetheart neckline and draped bodice, we think indigo rose is perfect for those sandy beaches. This dress also comes in a wide array of colors.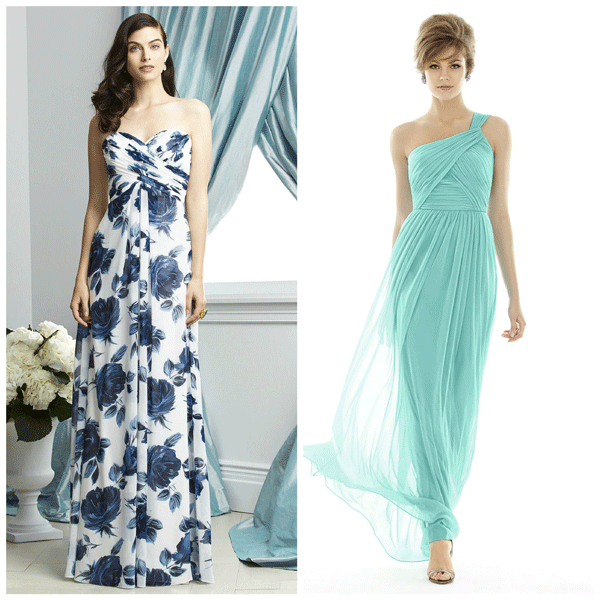 Left to right: Dessy Collection Style 2928 and Alfred Sung Style D691
Entirely New Looks!: Several of our designers have created such beautiful new looks for the months ahead. Whether you're a bride that wants elegant and classical for her bridesmaids or something fun and different, you won't be disappointed. A couple of examples include Lela Rose Style LR215, is a full length sleeveless crinkle chiffon dress with sheer yoke detail at the bodice and high-low peplum. Another new look is the Alfred Sung Style D683, which is a cocktail dupioni dress with a modifed halter, bow detail and framed neckline with pockets at the sides!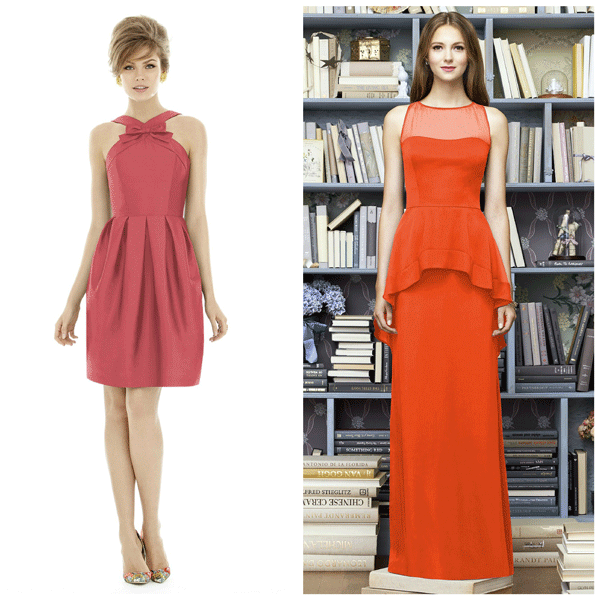 Left to right: Alfred Sung Style D683 and Lela Rose LR215
High-Low Circle Skirts: At the 2015 Golden Globes, "Girls" star/creator Lena Dunham wore a Zac Posen red satin dress with high-low circle skirt, and she looked stunning! This spring, we are also loving the high-low circle skirt for our bridesmaid dresses! For example, our Alfred Sung Style D699 is a full length strapless sateen twill dress with a sweetheart neckline and high-low circle skirt. Our After Six Bridesmaids Style 6718 is a full length matte satin modified halter dress with a high-low circle skirt. We also have our Alfred Sung Style D698, which is a full length sleeveless sateen twill dress with bateau neckline and scoop back and a modified high-low circle skirt. This particular style allows your bridesmaids to have some fun when it comes to the shoes for the wedding!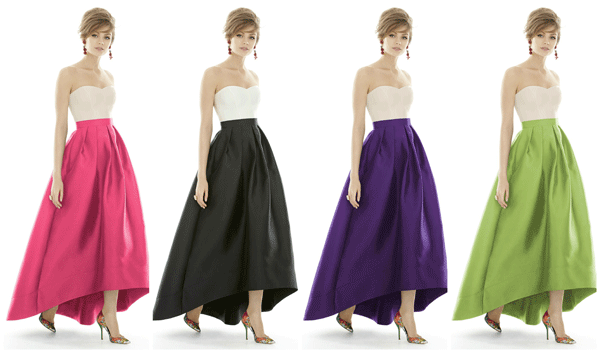 Various Colors and Fabrics: This spring, brides will have several colors and fabrics to choose from for their bridesmaid dresses. The only problem the bride and her bridesmaids will have is picking just one color and fabric! To make the choice a bit easier, we recommend our Pantone Wedding Color Guides . And, if you're stuck on which fabric you want for your bridesmaids, we offer up to 5 FREE fabric swatches, that we promise will make your color and fabric choice a breeze!
Now all we need is for spring to hurry up and get here!