Jewel Colours For Your Precious Wedding Day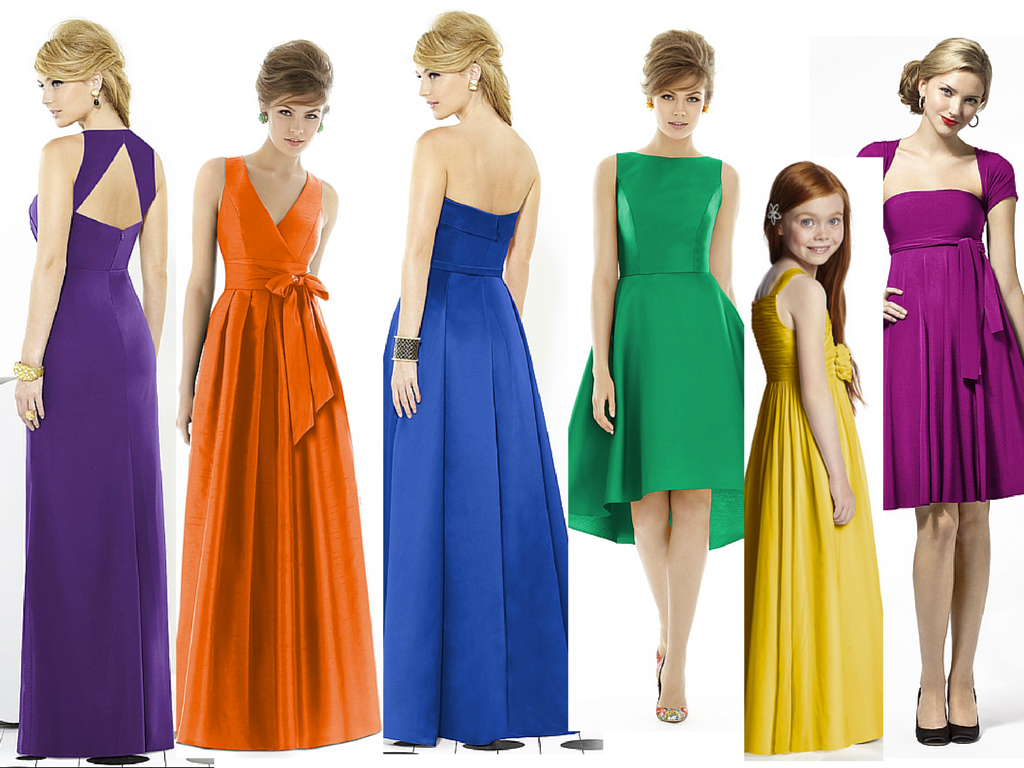 From left: Style 6716; D667, DC6720, D697; FL4045; Little Twist Dress
So ... you're not so fond of pastels. Not a monochrome girl either. What you like are brights. Colours that have a bit of oomph.
And maybe you're going to be getting married in the dead of winter so you'd like to liven the darkness up a bit. Or you could be getting hitched under a tropical sky in bright sunshine.
Either way you should be investigating jewel colours. Obviously that's shades like emerald, sapphire, topaz, ruby .... all of which Dessy has in spades.
Pick one colour for a variety of different frocks or a variety of colours for the same design. Whatever works for you. (Ask your maids what they'd like to wear colour-wise and neckline-wise.)
And your shoes?
Don't feel your shoes need to match your bridesmaids gowns. Oh no. What's really on trend is to have a contrasting colour. So one girl in a sapphire dress with emerald green shoes. Another ruby with topaz shoes. That's how to nail the jewel colour look. (Check out Rainbow Club who'll dye shoes in just about any colour you can imagine.)
Check out the Dessy Real Weddings board on Pinterest and you'll see how other brides have got their jewel colour wedding together. Enjoy!