Engagement Ring Selfies Marry Bling With He-Put-a-Ring-On-It Pride
First and foremost, we want to thank the girls who sent us their engagement ring selfies! Over the engagement season we asked girls to send their engagement ring selfies into us and we couldn't be happier with the results!
With the season winding down, we thought we would share some of the images we received via email and social media!!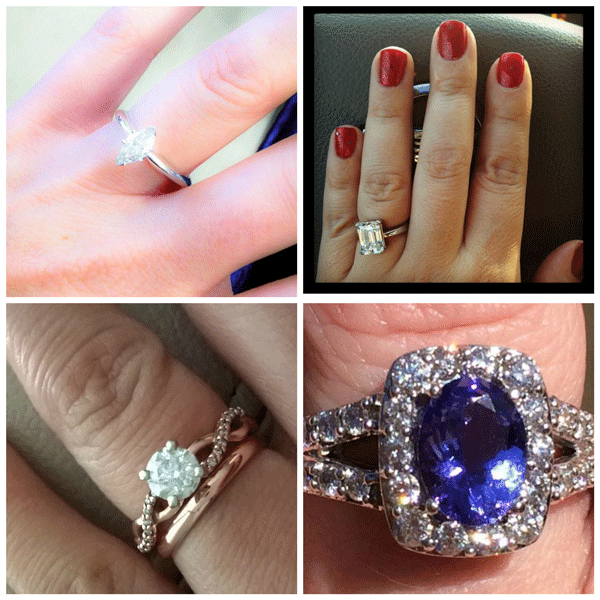 Images by: Jessica Ferris, Richmond Virginia, Adrienne Heiter, Julie Byrnes, Diana Frangione, Stamford, CT.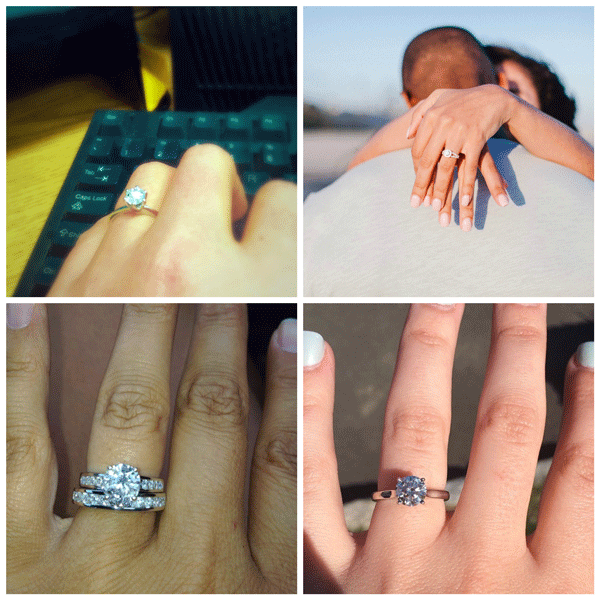 Images by: Margaret Lansberg, Columbia, South Carolina; Maria Mallozzi Uva, Stamford, CT; Cindy Videira, Stamford, CT, Devyn Cosby California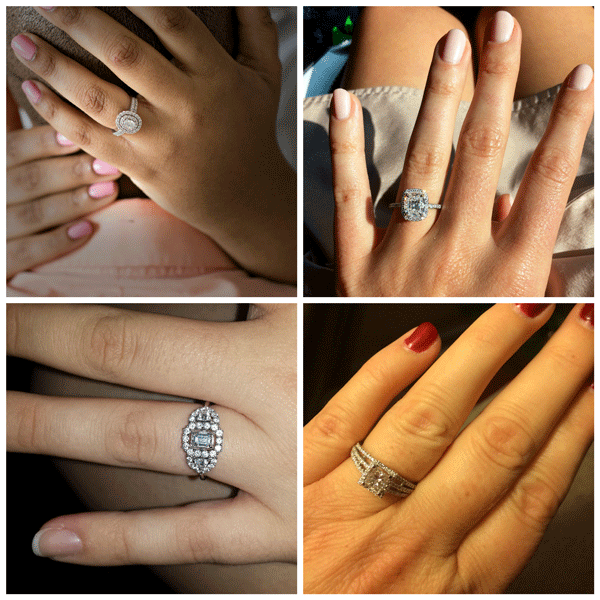 Images by: LaShay Jackson, Charlotte, N.C.; Tricia Crance, Ohio; Katie Henn, St. Paul., M.N.; Elizabeth Palmer Starnes, San Francisco, CA.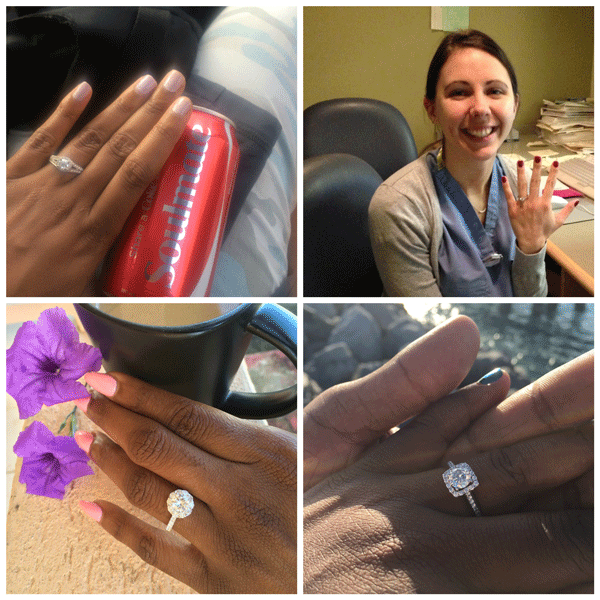 Images by: Jenn Cotton, Illinois, Krystle Smith, Jamaica; Roshell Rosemond, Amanda Mentz, Valhalla, N.Y.