Old-Fashioned Wedding Ideas That May Be Due For A Comeback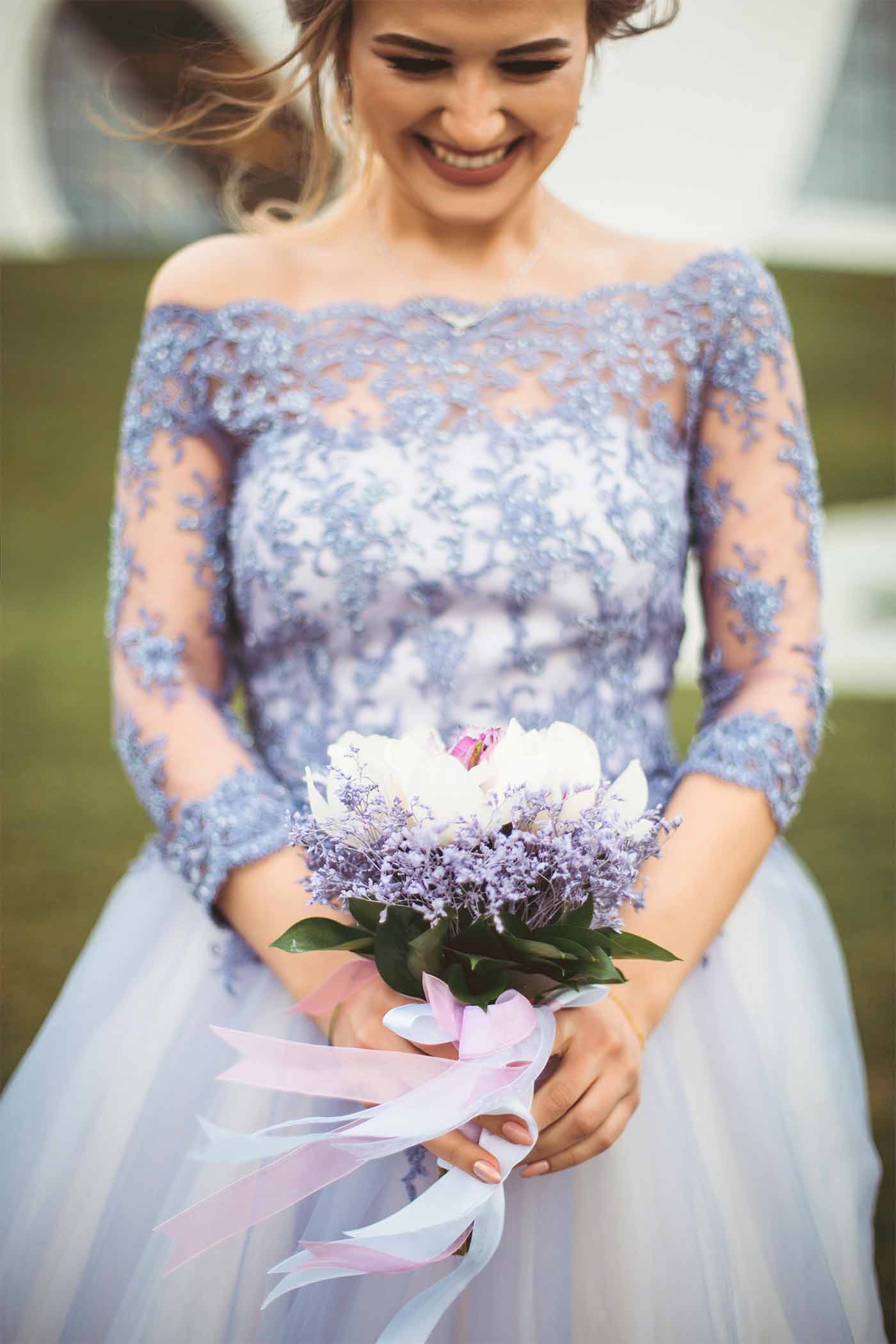 When your granny got married, it was probably all a little different.
For a start, she probably wouldn't have even thought of getting married abroad, as most brides tended to get married in their home towns 30 or so years ago.
Whereas today, destination weddings in places as far afield as Mauritius, the Caribbean or Italy are fast becoming the norm.
However, there are a few wedding ideas that don't seem to be so much in favor these days - maybe they've fallen out of fashion. Here's a few we think should make a come back. What do YOU think?
Getting married late in the morning
Back in the 1960s and 1970s, most brides got married late morning or early afternoon and then went straight into their wedding reception. When the speeches were done and the cake was cut it was time for the bride and groom to leave to go off on their honeymoon and the guests duly went outside to wave off the happy couple in their car (which was probably decorated in time-honored tradition with tin cans and a Just Married sign).
Nowadays most brides and grooms decide to make a day of it. They get married early afternoon and then carry on the festivities until the midnight hour, or even later.
On the plus side, doing things this way certainly means the happy couple have longer to celebrate their wedding day. But there are a few minuses too.
What do you do about children? Many of the bride and groom's friends will have young children and have to organize childcare if they want to attend the wedding and it's an adults only event. If children are however welcome, then that brings up the logistics of entertaining kids while the speeches are going on; special food, babysitters for later on in the evening. By having a day-time wedding that winds up after tea fewer of these issues arise.
An all day and evening wedding is almost certainly going to be more expensive. Guests will have to be fed at least twice - at lunchtime and in the evening. Then there will be the expense of a DJ and/or band.
Guests on a budget will probably have to fork out for nearby overnight accommodation - whereas if the wedding ends earlier they may be able to drive home before bedtime.
You have to entertain your guests with photobooths, music, maybe a magician ... six plus hours of standing around sipping drinks is a long time.
You'll have to find a venue with a chill-out room. Oldies and those with young children will want somewhere to sit that's a bit quieter. And if you're clearing away tables to make room for a dancefloor you may find your older guests leave a bit earlier than you'd like.
So what I'm saying is that the old-fashioned way, having a day-time wedding, may be due for a comeback.
Having a wedding buffet rather than a sit-down dinner
The thing about putting guests on a table is that;
They have to eat what is served
It brings an element of formality to the day that you might not want
A sit down dinner is more expensive and can offer less choice
You might find that your style of wedding is much better suited by having a wedding buffet or bowl style food served with drinks. (Or even a hog roast, fish and chip van, ice cream van so guests can pick out the food they like.) You'll still need to offer table seating so people can sit to enjoy their choices but then people can sit with whomever they like, rather than who they're put with. You'll also be able to mingle with your guests much more freely and avoid having to have a top table.
Not having a bachelorette party
You don't have to you know. Some girls dread the idea of having to go on a major night out equipped with angel wings, L plates and clubbing. Or maybe you're tight on budget and would rather spend the funds on your wedding than a spa weekend away. So if a bachelorette party isn't your thing, then don't feel under pressure. It's a fairly recent development anyway.
Not wearing a white dress
If you were a bride in the 1920's, 1930's and 1940's, you may have not worn a white wedding dress. You may have bought a beautiful gown that you knew you'd have been able to wear again. And to us this makes a lot of sense. If you'd rather spend your wedding budget on other things, then choose a dress that you know you'll get further wear out of. It doesn't have to be white or ivory - although of course it can. It's really all about the style of the gown. Something that you'll be able to wear at posh dos in the future. Many of Dessy's bridesmaid dresses would fit the bill beautifully ...
A pale blue wedding dress might be much more you than a traditional white or cream number. This chiffon gown by Dessy in Newport Blue would look dazzling and you could wear it over and over again.
What do you think? What wedding traditions from the past should make a comeback?