A DIY Dr. Who Inspired Spring Wedding!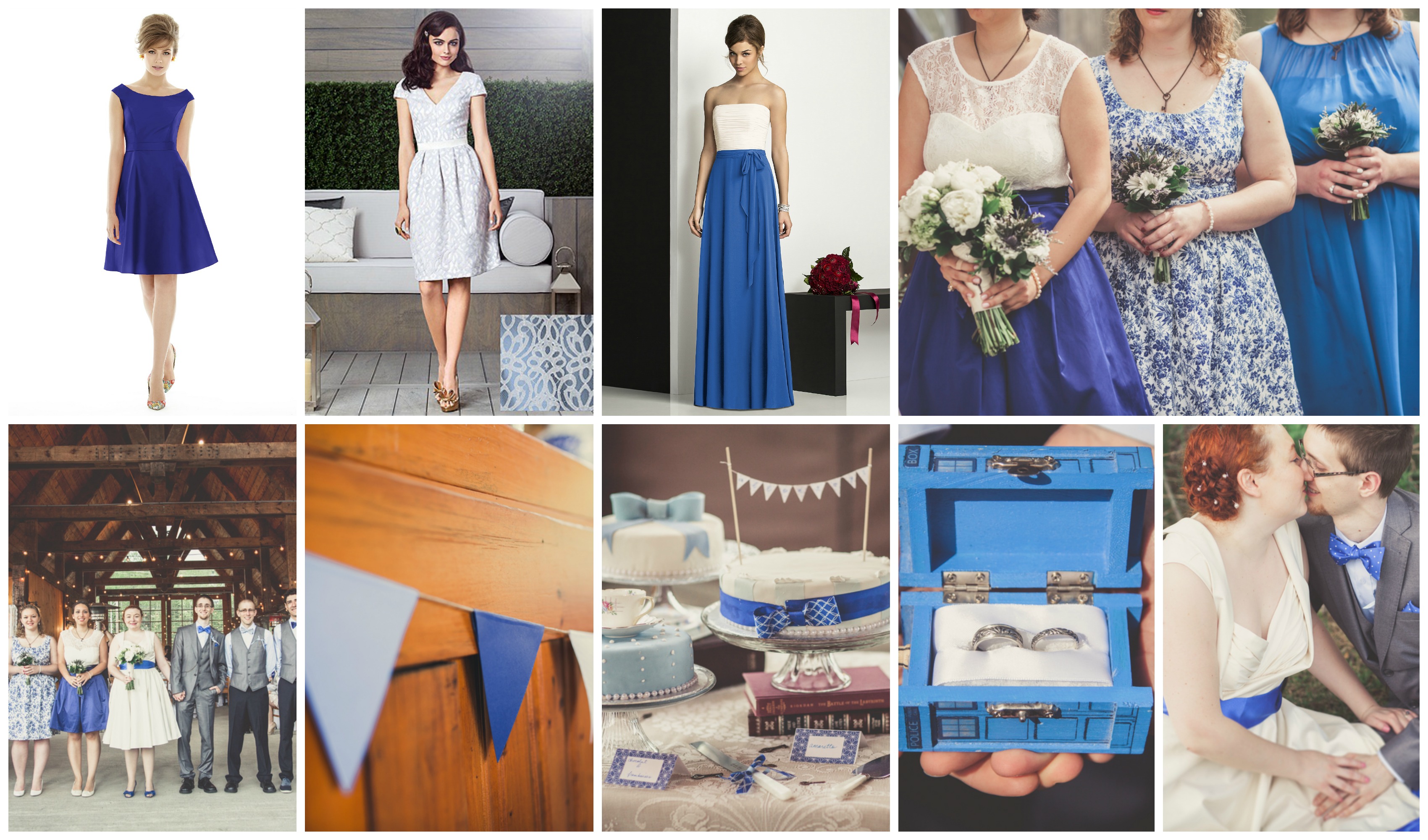 The dresses featured in the top left are Alfred Sung Style D686, Dessy Collection 2902 and After Six Bridesmaid Style 6677
Couple Émilie and Bobby celebrated their love for one another last May in an intimate wedding. The couple chose a Dr. Who theme for their wedding at Pont Couvert in La Conception.
The couple met while in school and haven't left each other's side. They are best friends, confidants, accomplices and soulmates.
With the ceremony and reception in the same place, the couple embraced the DIY (do-it-yourself) with the wedding's little details. Prior to the ceremony the couple did a their photo session to capture the first look in a more personal fashion. Once the ceremony took place, friends and family said a few words for the couple.
There are plenty of ways you can DIY, if you don't mind spending a little more time on the details of your wedding. Some examples include: wedding favors, the centerpieces and the decorations throughout the wedding. You will first want to decide on a color scheme for the wedding and then work from there.
The benefit of DIY is saving a ton of money on the little things. You will be surprised how costly the little things can be once its all said and done.
Looking for other blue dresses for your spring or summer wedding? Check out Dessy's blue bridesmaid dresses.
Wedding images by Bonnallie Brodeur Photographes