Where's The Best Place To Get Married?
So you're engaged ... and everybody is already asking "when are you getting married?"
And it's not only when - it's where? Where's the best place for you to get married?
Church, stately home, beach, or on the ski slopes?
Where you get married will depend on a lot of different things.
First off, if you're both traditional and you've never been married before, you may opt for a religious ceremony. And then you'll be needing somewhere to have a party afterwards. It may be in a hotel, in a marquee, at your parents' home ....
And then there's your wedding budget ....
We always encourage couples to set a wedding budget before they do anything else - because it's going to affect all aspects of your wedding day.
You might have a limited budget but be desperate for guaranteed sunshine on your big day - and you also want to cut down on flying costs by honeymooning where you get married. In which case a destination wedding is almost certainly for you.
Wedding abroad
Get married in Italy and it'll not only come in as less expensive than a UK wedding, but you're more likely to have the sun shine on you (and there are plenty of dazzling weddings in Italy to choose from).
Or you could opt to get married somewhere like Cyprus, which is also very cost-effective - and is a perfect place for a family holiday.

If you want to go further afield, then you could look at more far-flung venues like the Caribbean, South Africa or Mauritius. One word of advice - you'll need to send your save the dates out well in advance if you're having a destination wedding, as many people will want to double up travelling to your wedding with a holiday and will need to book the time off.
If you'd like to stay at home
Here your options really depend on the style of wedding you're after - as well as your budget.
If you're planning on having a small, intimate wedding day - possibly held in the late afternoon or evening - then a chic city centre wedding might be best for you. Look at hotels with wedding packages and see what they have to offer.
Alternatively, you might feel that you're a country style girl at heart (and you're also planning on fulfilling your craft potential by a spot of wedding DIY). In which case, you can think about wedding marquees in the grounds of a hotel, stately home (or at your parents if they have room). Marquees work better in the summer and autumn months - and make the best of the evening light.
If you're marrying in winter, then you need to think about the location of your venue. It's all very well falling in love with a picturesque castle setting in the middle of nowhere - but how are your guests going to get there if it snows? Floods? If your venue is along little country lanes, they could become impassable if the weather is bad.
You'll also need to think about local accommodation for your guests if you're marrying in a rural spot - is there enough at your venue? Or other options locally? Remember to give a spread of accommodation rates so that guests can choose somewhere that suits their taste and budget.
And if you're a bit quirky
Nowadays there are some amazing places in which to get married. You can get married in lighthouses, at theatres, in museums, and even in a beach hut by the sea.
It's really up to you. Discuss with your fiancé what appeals to you both, what you can both afford, the time of year you want to get married and how many guests you want to have there. Keep an open mind because you might be surprised on what you finally decide.
Tomorrow we're going to be writing some top tips for choosing wedding accommodation for your guests - and if you have any queries in the meantime, please leave a comment below.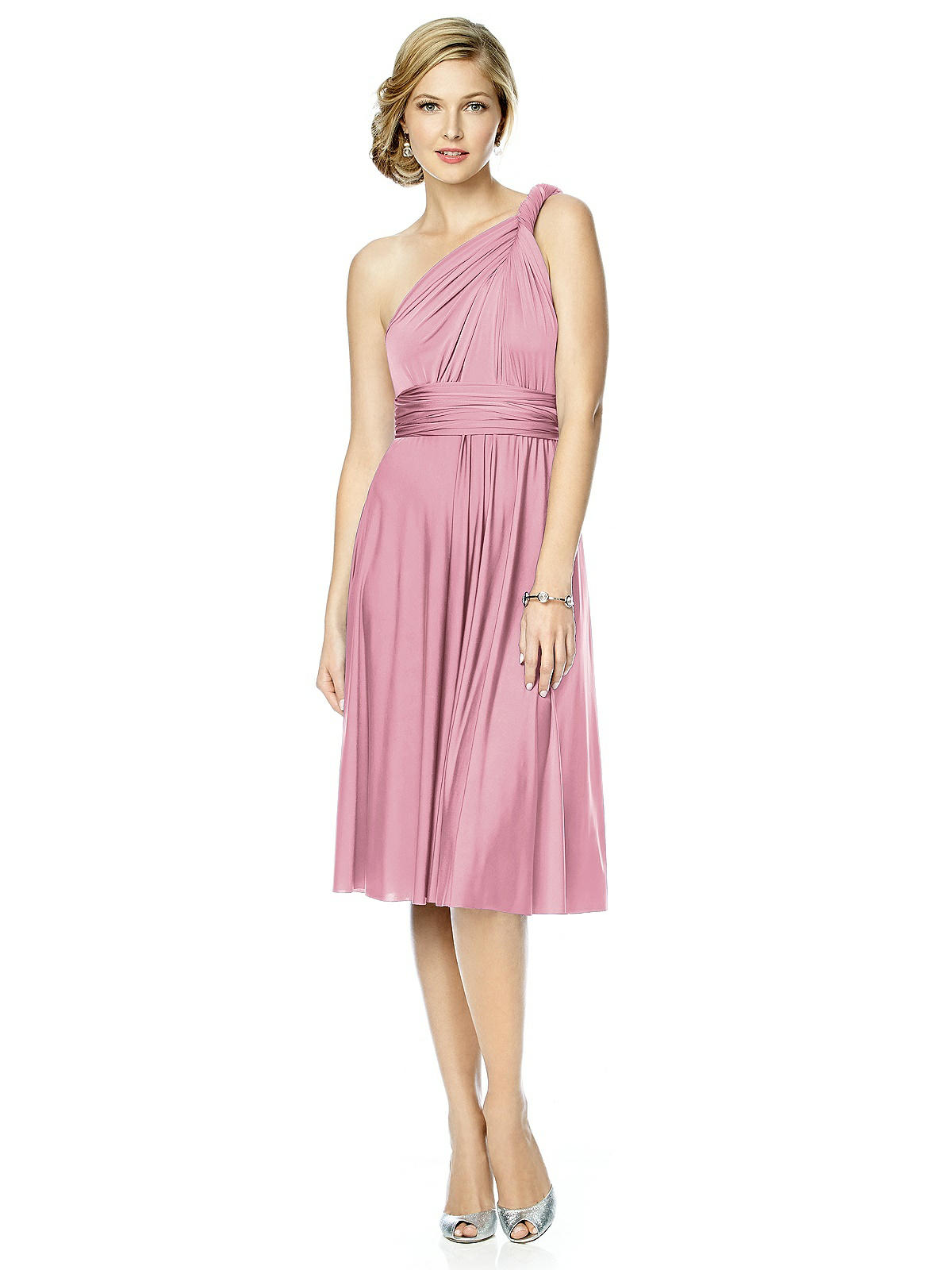 The Twist Dress by Dessy works for your bridesmaids perfectly - whether you have a destination wedding or something nearer to home. And it's available in a rainbow of different colours.