Must Have Bridal Accessories for Your Wedding!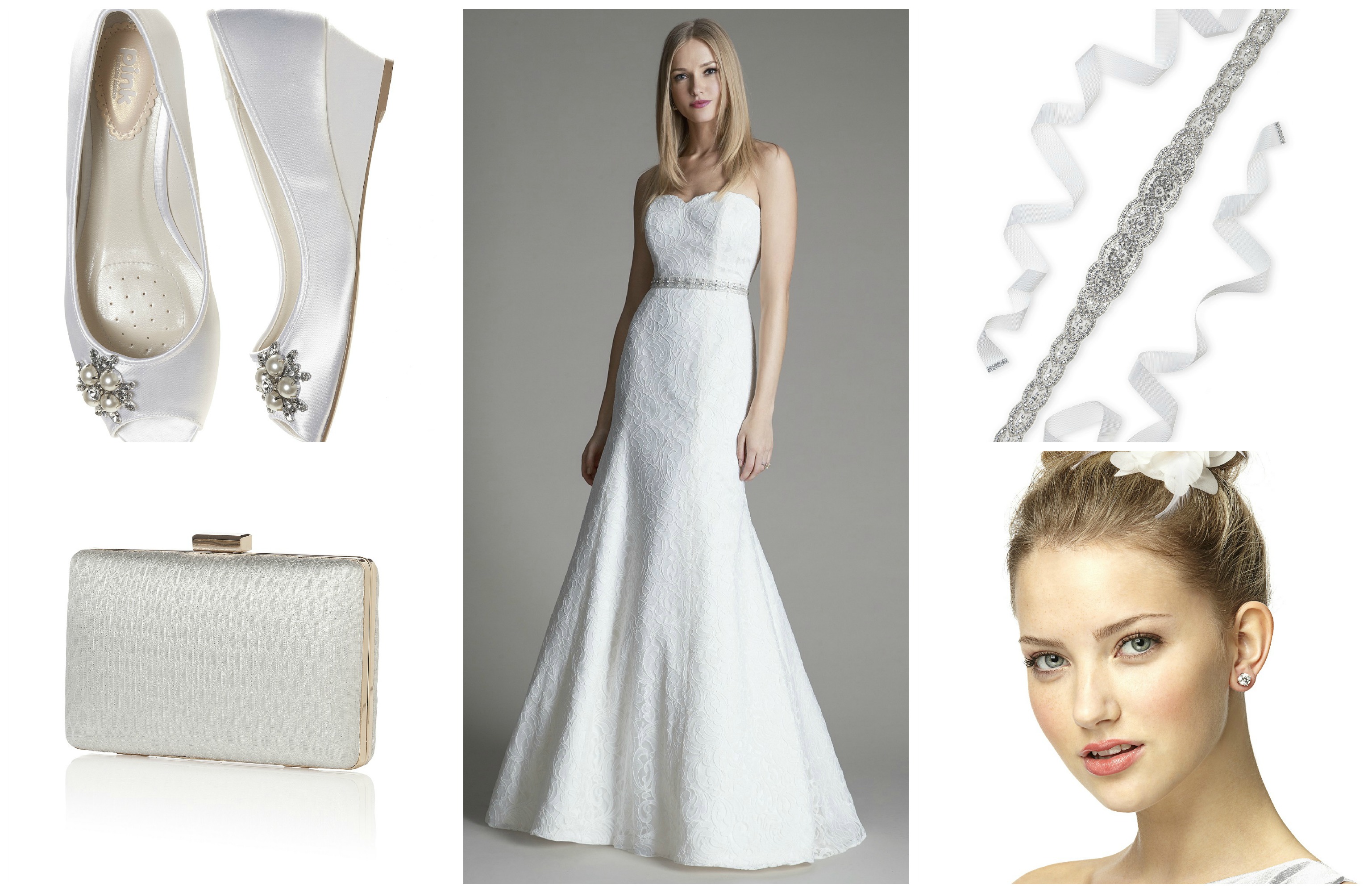 Pictured: Frosting Dyeable Satin Wedge, Nu-Georgette and Feather Flower Bridal Hair Clip, After Six Bridal Style 1052, Bridget - Flower Spray Bridal Sash.
Finding the right accessories for your wedding day is important, especially if you're the bride. These accessories shown here are some of our favorite pieces that we think will be a perfect way to complete your wedding day look.
What you should think about when it comes to picking your accessories? The overall look you are trying to accomplish? Sometimes the little details like a pair of wedding day shoes or bridal sash will complete the look or is it the hair piece? Pick an accessory that you want to standout for the complete look.
Looking for accessories for your bridesmaids too? Explore Dessy.com for all of our latest in accessory styles!