Why You'll Love Our New Fall 2015 Bridesmaid Dresses!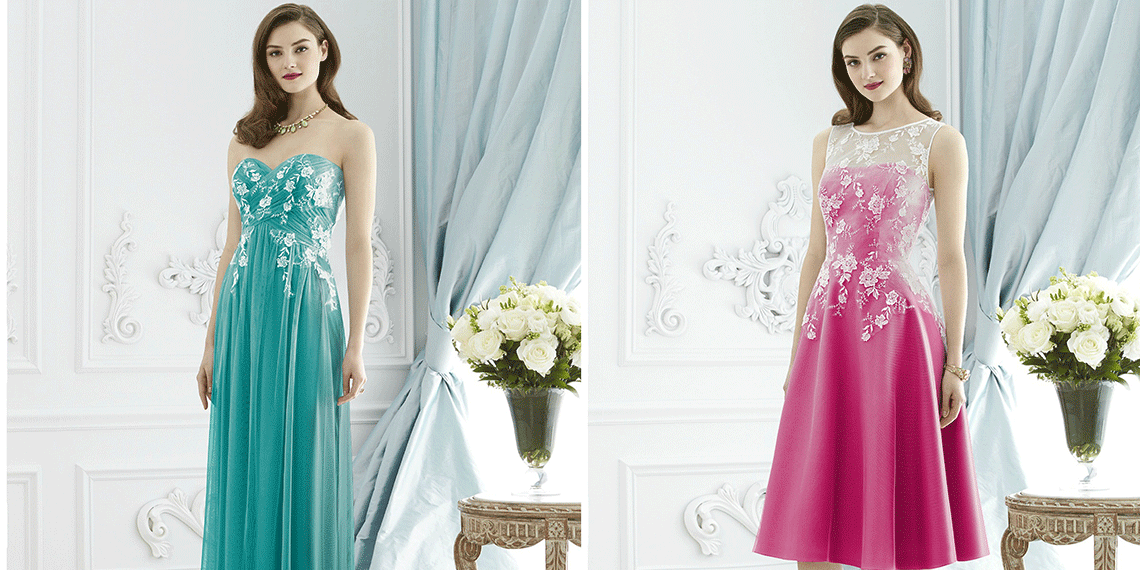 Our fall collection of bridesmaid dresses have arrived and we couldn't be more excited about it! The dresses are just beautiful (we aren't bias at all!) and so we thought we would not only share some of new fall looks but tell you why we think you will love it!
Lace, Lace and Even More Lace: This fall several of our dresses including our newest line JY Jenny Yoo Collection incorporates lace in either the smallest details of the dress or it is the entire dress. Several of our other lines also have this delicate fabric.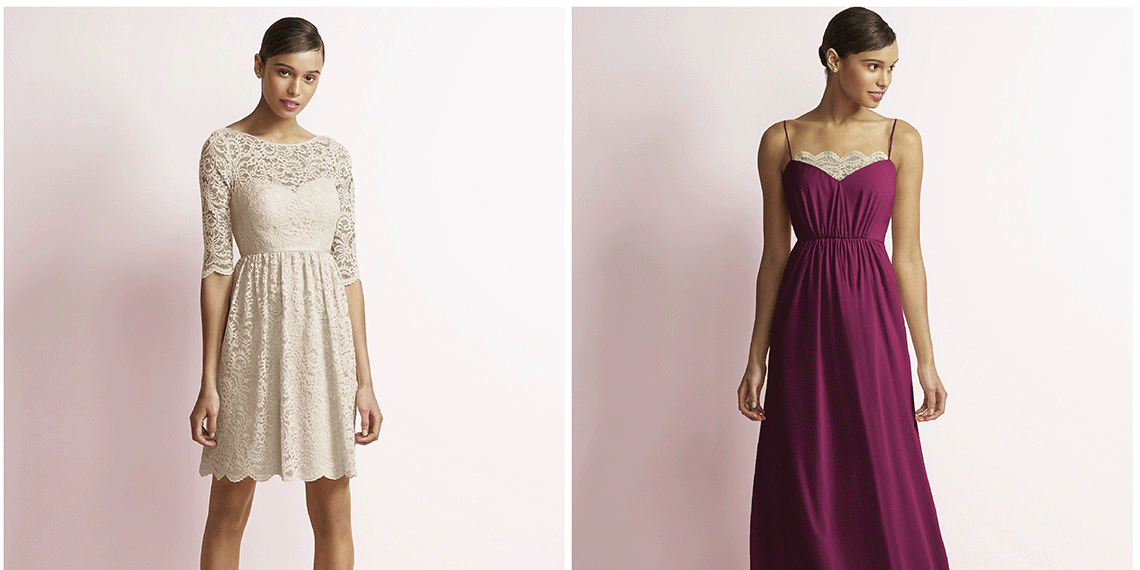 We love these delicate looks from our newest JY Jenny Yoo Collection! Left to Right: JY Jenny Yoo Bridesmaid Style JY510 and JY Jenny Yoo Bridesmaids Style JY508
Say 'I do' to the Sheer Bodice: So many of our dresses this fall have a sheer bodice that will your bridesmaids that classic yet sophisticated look you want for your wedding. For example, our After Six Bridesmaids Dress Style 6726 lurex bodice with a sweetheart neckline.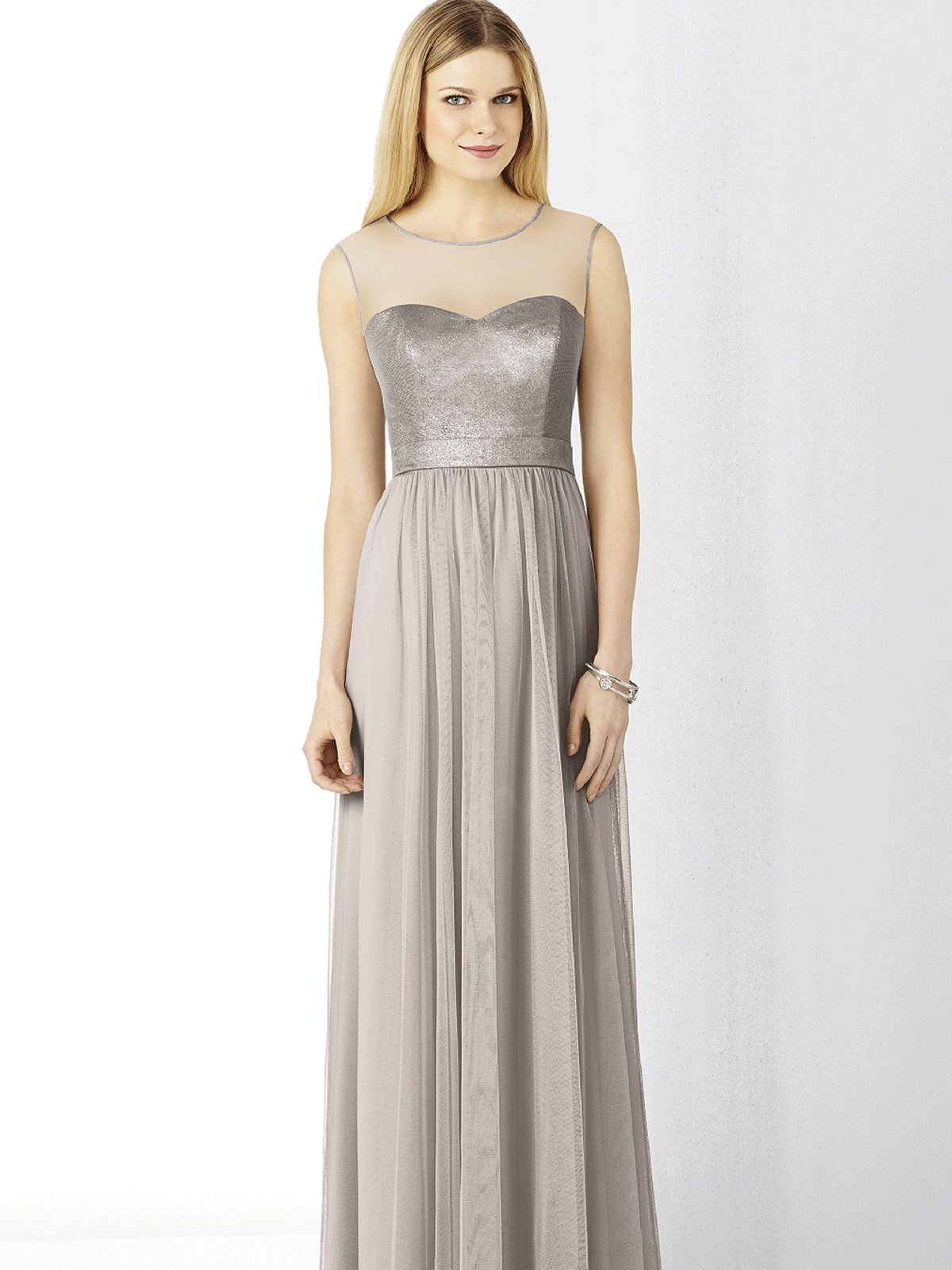 How can we not love this dress? Here is the After Six Bridesmaids Style 6726 for your fall wedding!
Someone Say Flowers?: Some of our new bridesmaid dresses in our Dessy Collection have a floral design in the lace appliqué, for example, the Dessy Collection Style 2947 and Dessy Collection Style 2948 bridesmaid dresses have a beautiful floral design that is not only perfect for fall but also in the warmer months.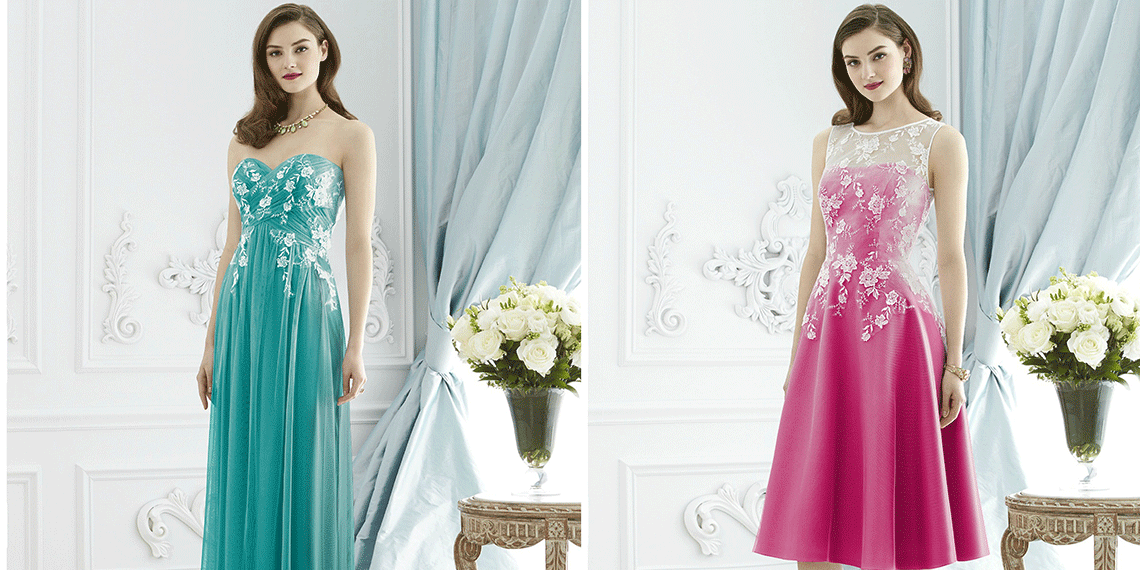 We love the flowers! Left to right: Dessy Collection 2948 and 2947
A Dress for Everyone: What we love about our bridesmaid dresses for the fall is that there is a style for everyone. Whether you want off the shoulder, one shoulder, tea length, chiffon or lace, there is a dress every girl will love! For example, our Dessy Collection Style 2944 is perfect for the bridesmaid who may not feel comfortable wearing a strapless dress.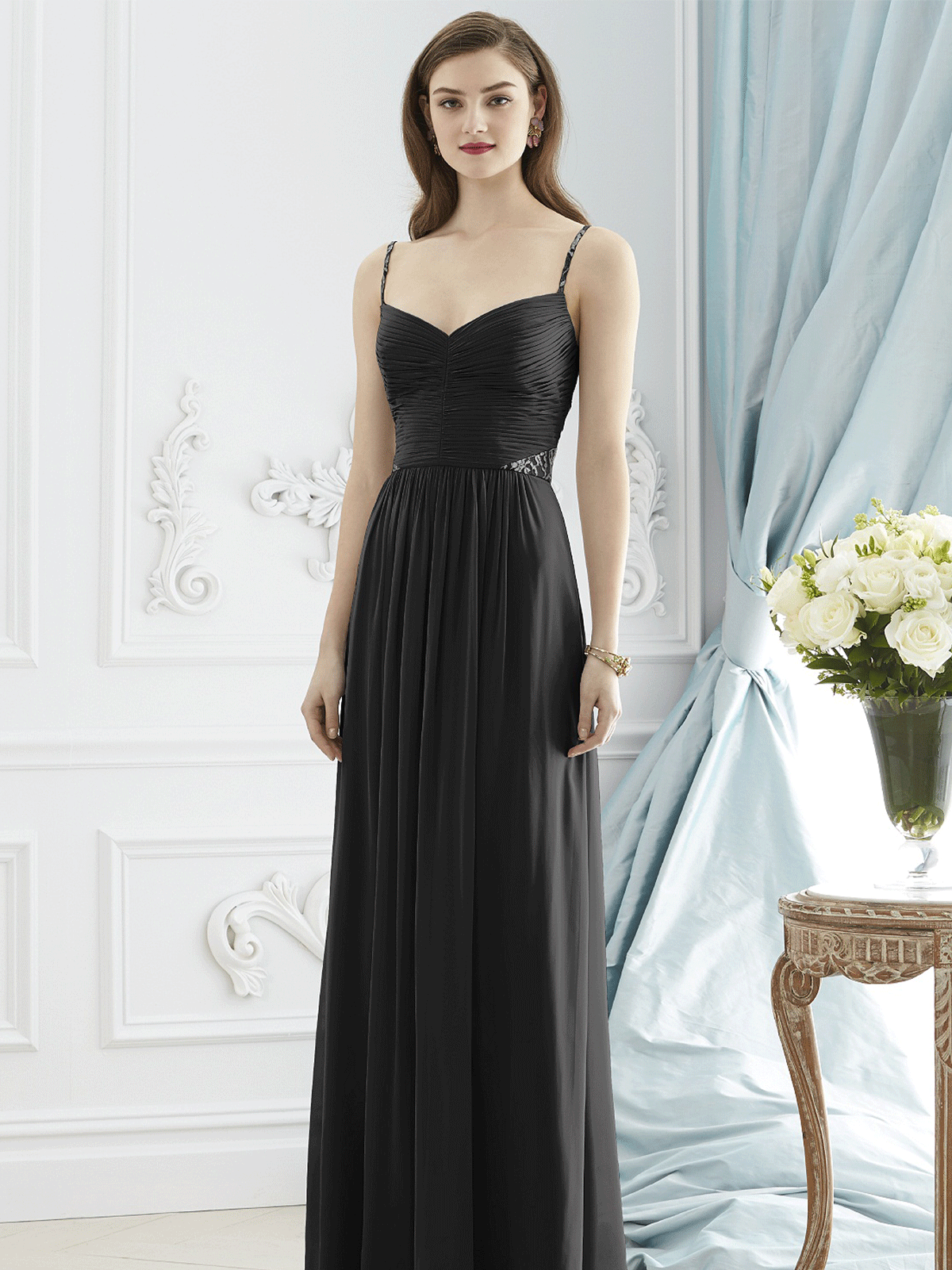 Love these straps on Dessy Collection Style 2944!
Check out the fall collection at Dessy.com!