Next Biggest Wedding Trend: A Bro-Dal Shower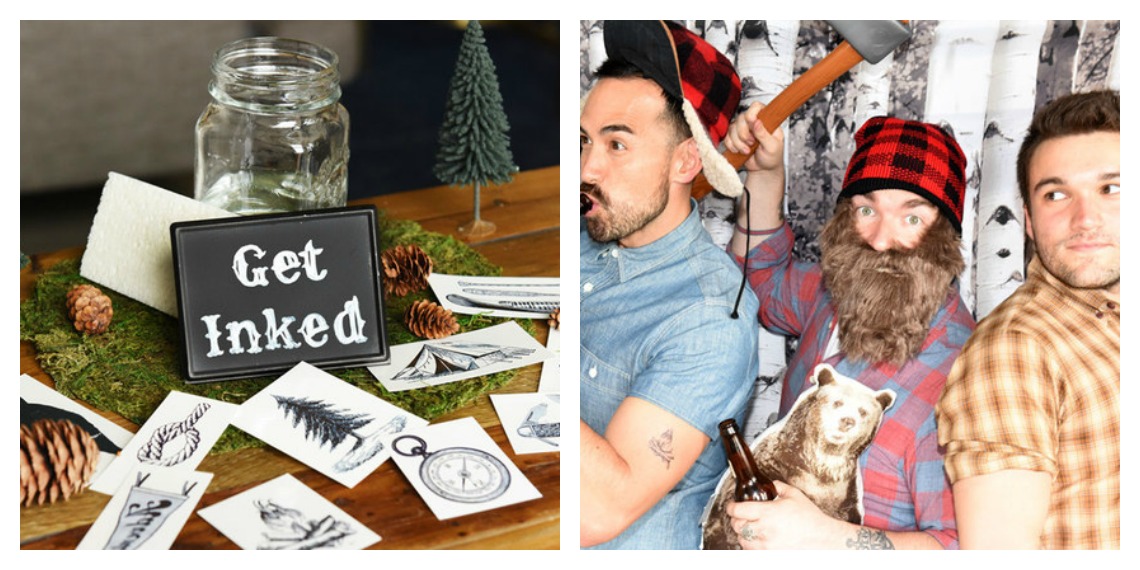 One of the biggest events during wedding planning is the bridal shower. Where the bride, her bridesmaids, family and friends gather together and shower the bride with gifts, cocktails and delicious food on a weekend afternoon. This is an event that has always been about the bride, while the gifts are for both, it's really been about the bride.
Until now! We recently came across a fun post by BuzzFeed who started a new trend - "Bro-Dal Showers" as in bridal showers for men. Yep! And why not? He's getting married too isn't he? Why shouldn't he be showered with delicious foods, great gifts and close friends and family?
The trend began when BuzzFeed staff decided to throw "Bro-Dal Showers" for two of its men before their weddings.
So where do you begin?
Get the Best Man Involved: Like the maid-of-honor, the best man should be in charge of coordinating the afternoon with the guys. While he may need a little help from you, the bride to get this all coordinated, ultimately, he should be in charge of all the plans. They don't need to go as crazy as us women do, a simple afternoon of good "manly food" and some beer and you have a party.
Fun Invitations: Does the groom have a favorite superhero or does he have a hobby he enjoys like playing golf, baseball or going hunting? Have invitations created centered around a theme like that, or if he doesn't have a hobby like that, have men-themed invitations made.
Good Food and Beer: We're talking hotdogs, burgers, chicken wings, cold-cuts, sandwiches and kegs of beer. But don't forget, you must have a cake and desserts! You can do fun desserts like s'mores, brownies, cookies. Just think what the groom like, and have that at the "Bro-Dal Shower." Also have fun drinks and shots you know he will love!
A Theme: Once you have figured out the theme of your invites, you will want to make sure the entire party is centered on this theme. If you are a doing a baseball themed party, make sure everything from the food, to the decorations are centered on that. Have the men go home with baseballs with the name of the groom and the date of the party. Just think of everything you would do for a bridal shower and do the same for a "Bro-Dal Shower" with a few tweaks of course!
Has your groom and his groomsmen found their tuxedos yet? Check out AfterSix.com for all our latest tuxedo styles!
Party images by BuzzFeed