6 Mistakes Bridesmaids Make and How to Avoid Them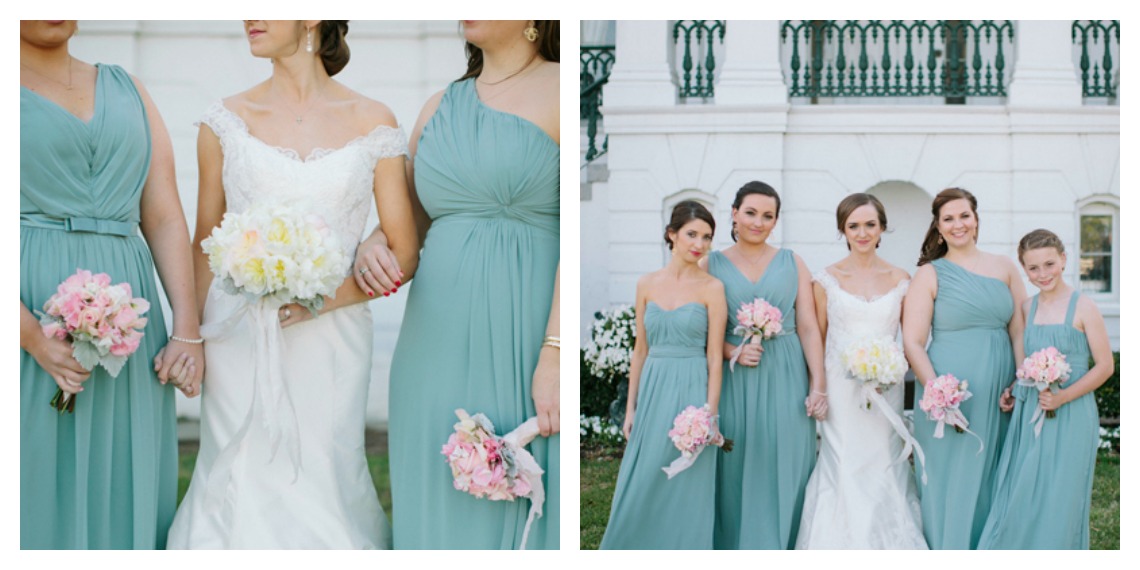 When it comes to being a bridesmaid, it is very easy to make a few mistakes along the way.  It could start at the very beginning from when you are asked straight through the wedding day.  Luckily we thought of several common mistakes that can very well happen and how to avoid them!

Saying Yes When You Want to Say No: When it comes to deciding whether you can in fact be a bridesmaid, it is important to be honest about whether you indeed can be a bridesmaid. Maybe you have other weddings you are in, or maybe you are planning your own wedding and don't have the time or maybe you simply can't afford it. Whatever it is, make sure that if you are asked to be a bridesmaid that you can in fact be one.

Not Speaking Up About the Bridesmaid Dress: Just because the bride loves the dress and even some of the other bridesmaids, doesn't necessarily mean you should keep mum about the dress. It may not be the right dress for your body type, or the color is totally wrong for your skin tone. Speak up! Don't be afraid, but do it nicely!

Sticking Your Nose in the Bride's Wedding Plans: While it always good to provide advice and be supportive of the bride's wedding planning decisions, don't overstep your boundaries. Remember this is the couple's day and it is not up the bridesmaids to tell them how their wedding should be.

Fighting with Other Bridesmaids: It happens all the time especially when you have a group of women with different opinions and different personalities. It is important that while you should always feel comfortable speaking up, that you don't turn it into a fighting match that will ultimately stress out the bride and others involved in the wedding.

Criticizing the Bride on Her Wedding Day: The bride may be frazzled already, the last thing she needs is one of her bridesmaids criticizing her on the day of the wedding. Whether it is about her dress, her hair or makeup or any detail like that.

Buying Uncomfortable Shoes without a Back Up Pair: Sure, those four inch peep toe heels are gorgeous, but will you be comfortable enough to wear them all day? Or can you wear them at all? Just because they are pretty, doesn't necessarily mean they are the shoe for you.  If you end up picking the wrong shoe anyway, make sure you have a back-up pair so that you can still get your groove on the dance floor!

Check out all of our newest fall bridesmaid dresses at Dessy.com!

Wedding images of the bridesmaids in After Six Bridesmaid Dresses was taken by Leslie Hollingsworth and featured on SouthernWeddings.com.