How to Give the Best Wedding Toast of All Time!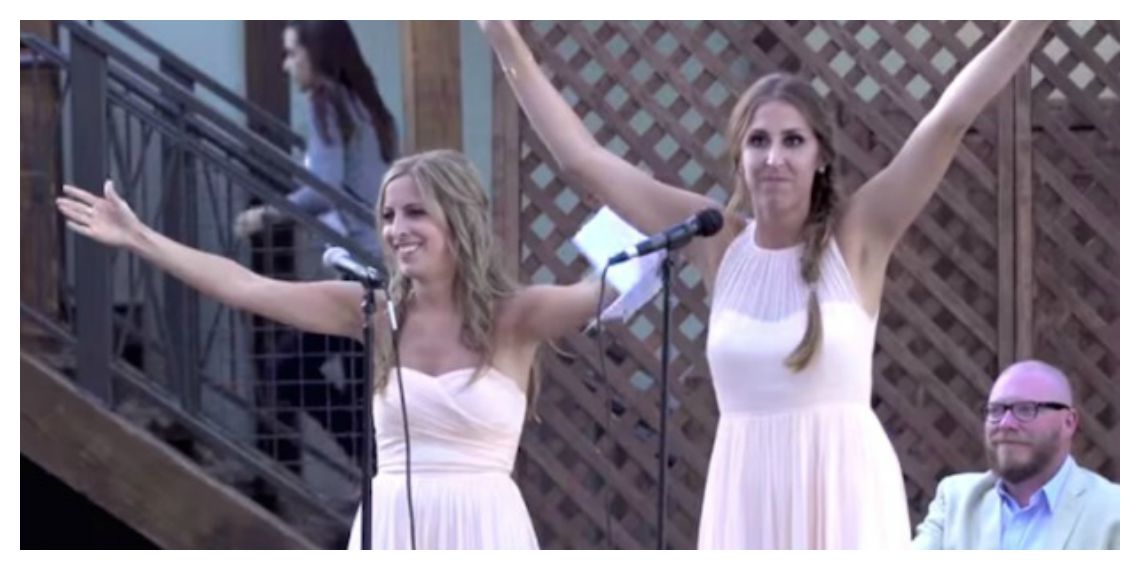 Last week we came across this fantastically funny wedding toast and we couldn't help but share it. But what we also realized was that these two girls are singing their wedding toast in After Six bridesmaid dresses! We love it!
Are you a maid of honor at a wedding soon? Here are three quick tips about giving a wedding toast:
Keep the toast within a reasonable amount of time: Don't go too long or too short, keep it at no more than five minutes, unless you are the two girls in the video, then go as long as you want!
Get Creative: Feel free to sing and even dance your wedding toast, think outside the box when it comes to giving your wedding toast to the happy couple.
Practice Before the Wedding: We are sure these two girls in the video practiced before the wedding. Whether you are speaking or singing your wedding toast, make sure to practice before the wedding, especially if standing up in front of people is a little scary for you.
Loved the After Six bridesmaid dresses in the video? Check them out here: