Tangerine, Teal and Yellow Wedding
Choosing a couple of colours that are analogous and then throwing in one that's complementary will give your wedding a zing like no other. Tangerine and teal are relatively obvious colours to combine for a lively wedding, given that they sit opposite each other on the colour wheel. But notice how much richer the palette looks when you add in a yellow to0. The addition of the analogous colour just prevents the colours from clashing too much, giving a touch of subtlety to the otherwise flamboyant mix.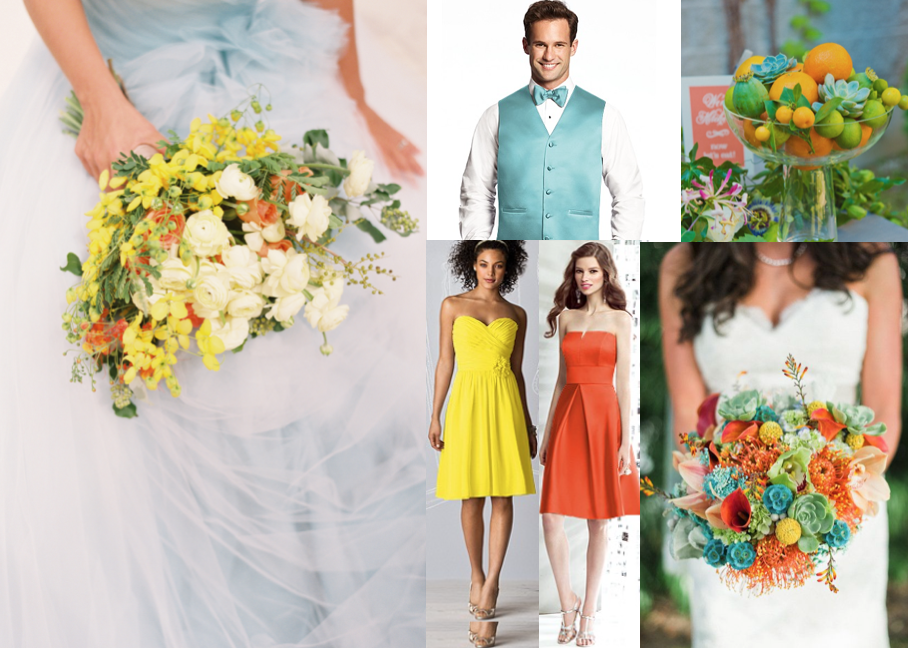 The gorgeous image above of the bride's 'salt-water hued' frothy gown (from the fabulous, award-winning Wedding Photographer Lane Dittoe) becomes all the more delightful with the bridal bouquet of orange, yellow and cream. Marry this (as it were!) with the groom's satin waistcoat and tie in Spa, have the bridesmaids in short, carefree dresses in Citrus (Dessy Collection 6609) and Tangerine Tango (Social Bridesmaids 8135) and you've got a vision to die for. The rumbustious bouquet (with thanks to Melissa Brandman and StylemePretty) and table decoration on the right include wonderful bluey-green succulents that work so brilliantly with the orange and yellows and provide such energy.
And look how exquisite the colours look at the Wedding Breakfast table too, again superbly captured by Lane Dittoe.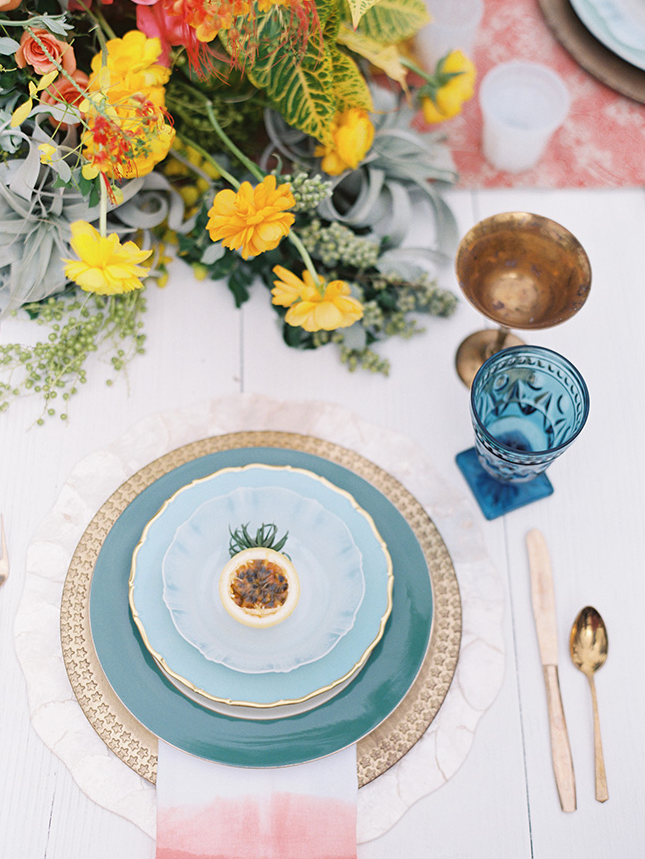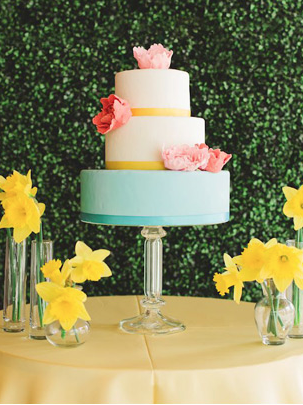 And top it all off with this pretty tiered cake with the pale blue, palest cream, orange ribbon and coral flowers, courtesy of Pinterest, surrounded by the yellow daffodils - truly a lovely combo that has both vibrancy and style.