White and Green Wedding Flowers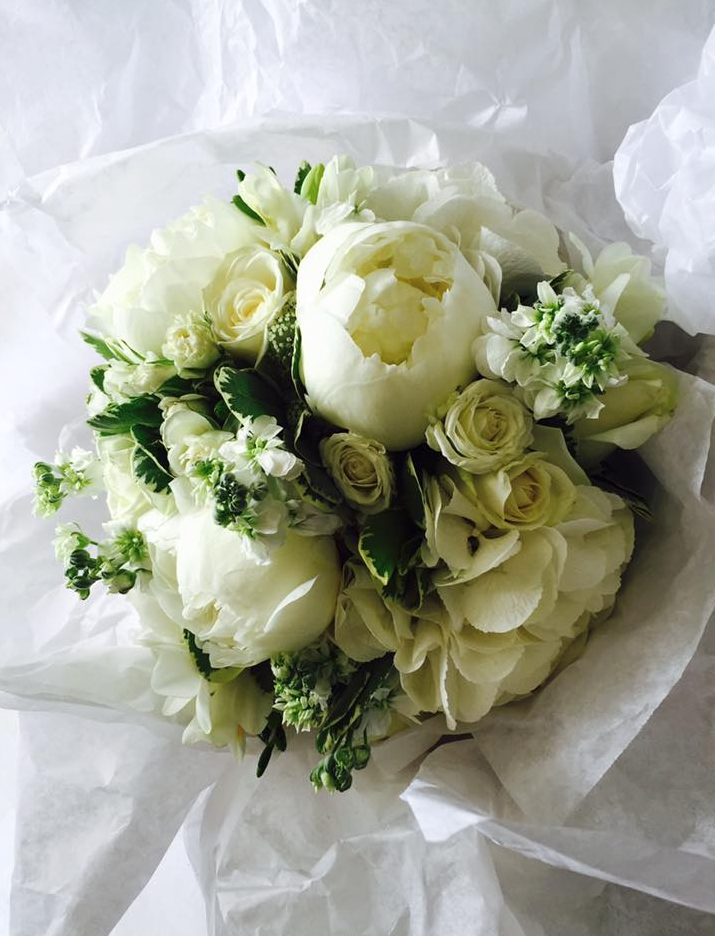 I was talking to a Kent garden designer the other day as we walked around her beautiful 18 acres of garden near Sissinghurst. Maybe it was a subliminal reference to Vita Sackville-West's nearby renowned white garden, I don't know, but when I asked her what wedding colors she would have if she were to have her wedding day again, she instantly replied "White and green." I was surprised initially, especially as I had just spent the previous hour seeing riot after riot of color in her various borders and beds. But then she went on to enthuse about the harmony, the beauty, the serenity and the purity of white and green wedding flowers and I could see her point. So I have taken the opportunity to show you some of the most gorgeous white and green posies, bouquets, button-holes and wreaths that I have found.
This exquisite hand-tied bouquet above (by the wonderful Sweetpea and Thyme - purveyors of gorgeousness) features rose, peonies and hydrangeas, each of which is its own shade of white and all beautifully set off by the darker greens and variegated foliage.
This purest of pure bouquets below, also by Sweetpea and Thyme, courtesy of Eric Love Photography, is a sphere of white blooms with just the stems of the delicate lily of the valley providing threads of green.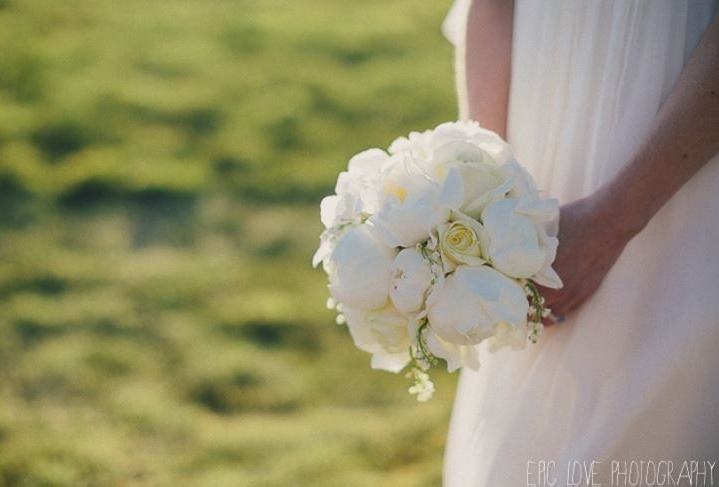 The next bouquet, by the talented Helen Jane Floristry, introduces a grey-green element which I think adds a greater element of solemnity to the occasion. And of course the use of freesias, like that of lily of the valley above, will sweetly scent the bouquet as an added bonus!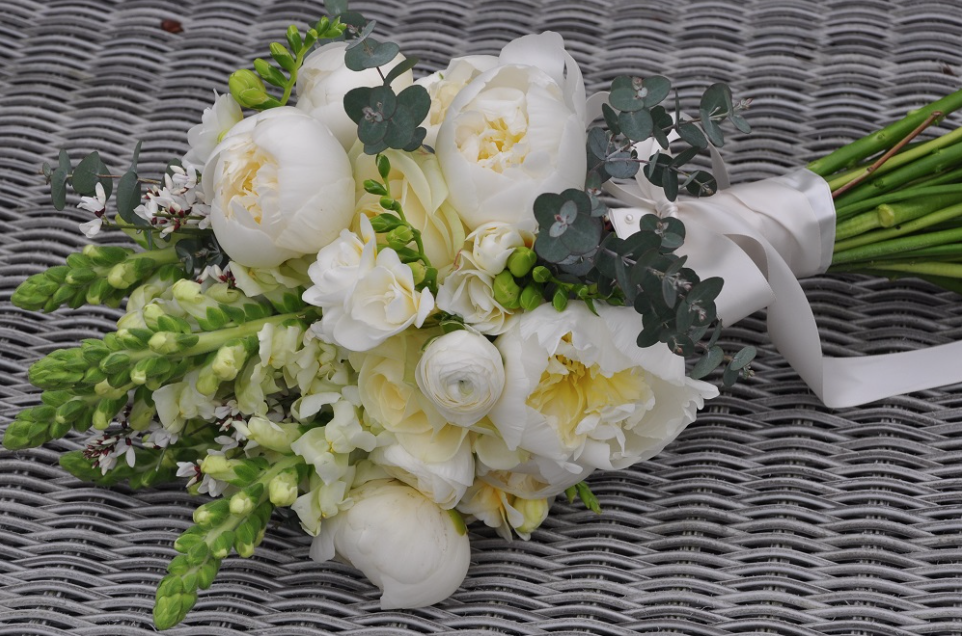 For the ceremony, an arrangement like the one below, also from Helen Jane Floristry, beautifully captures the atmosphere of a country English church and of course can be taken to the wedding reception afterwards to double up as a table decoration.
For a free-as-a-bird, boho wedding, what about this exquisite floral wreath of the purest white flowers against the meadow green foliage, all divinely tied with white satin and gauze ribbons? With thanks to Tucker Images for this photograph.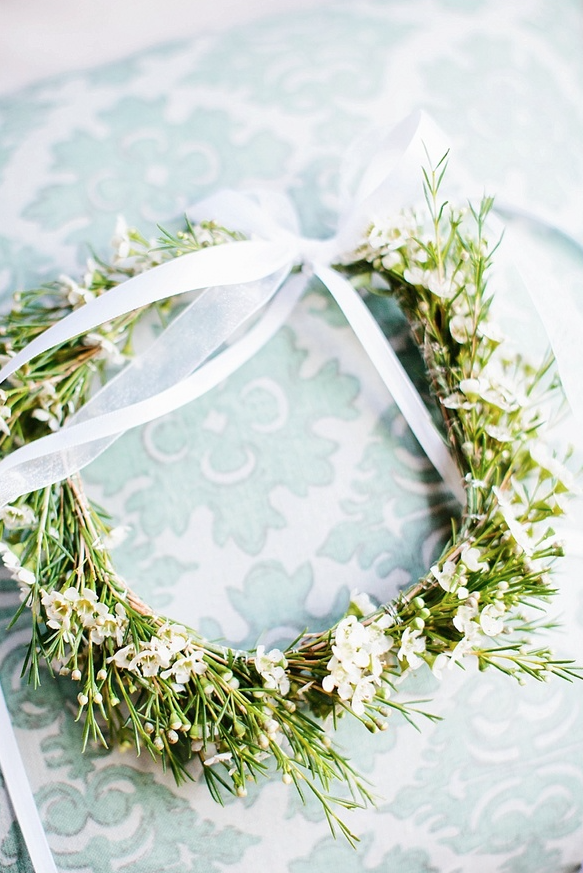 Lastly, I thought I'd leave you with a resplendent white and green floral table decoration by the amazing Sabine Darrall - how glorious does that look?