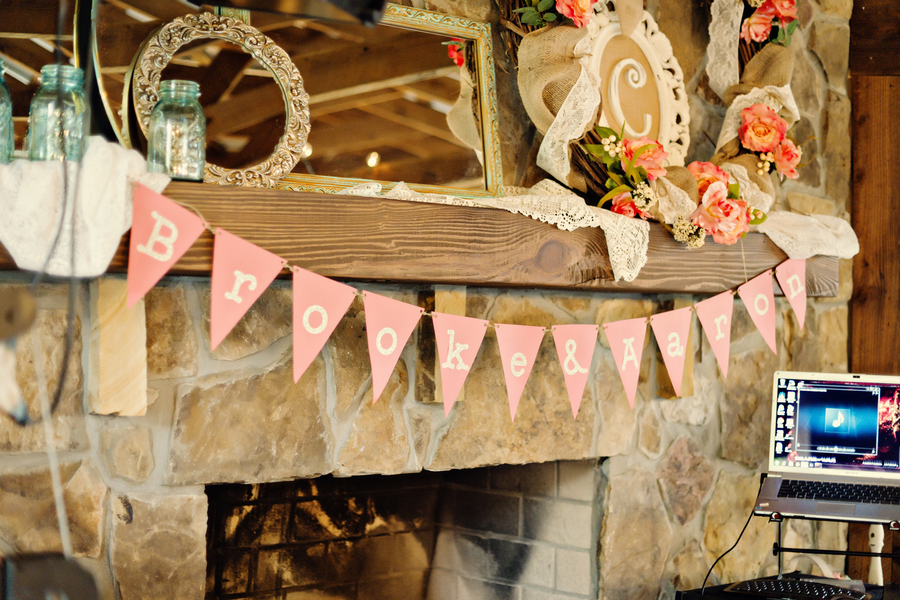 I couldn't help but notice the other day that of the many, many joyous images I've found of glorious weddings, coral features in a fair few - more than I would probably have guessed. And each in a different way. So I thought I'd do a little round-up of some of the best coral wedding ideas that have come my way. (With thanks to Andie Freeman Photography for the above image showing how natural the mix of coral, cream and browns looks.)

The lovely thing about coral as a colour is that it radiates both warmth and serenity - which is probably why it's such a popular colour for a wedding! And with at least five technical designations of coral colour (from the top of the featured image above: Coral Pink, Light Coral, Coral, Coral Red, Dark Coral), there is a shade that will work for everyone in one guise or another. Take the image below taken by Adam Barnes Fine Art Photography; the coral pink peonies look absolutely fabulous against the mid green of the bridesmaids' dresses.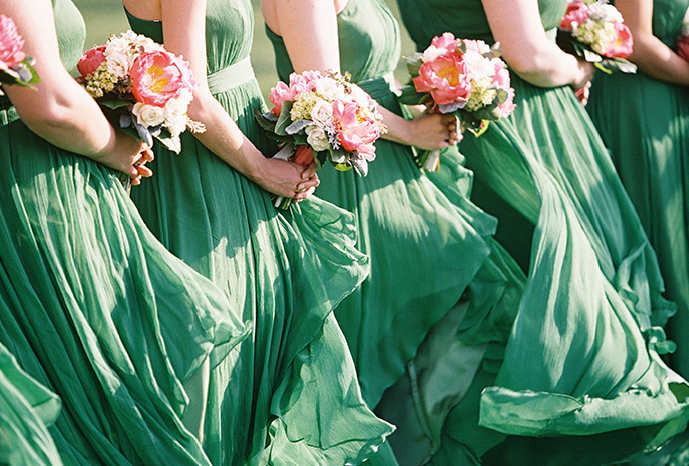 And then this wonderful image from rusticweddingchic.com of the coral roses, surrounded by sunflowers, looking brilliant against the bride's white dress as she is framed by those vibrant dark coral bridesmaids dresses.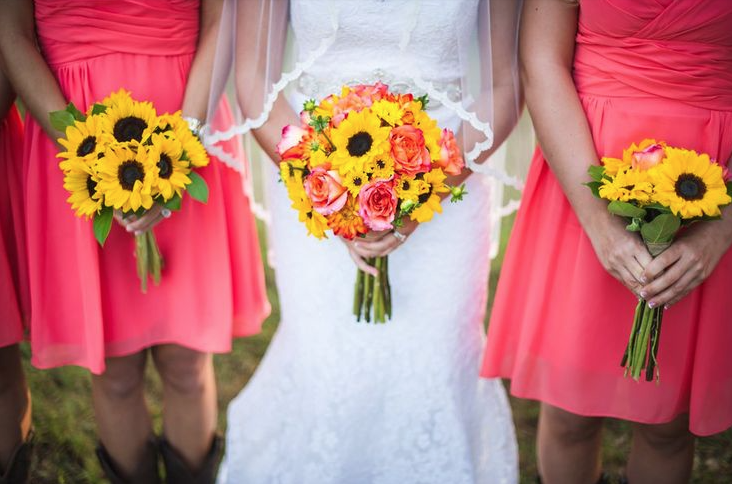 For other coral wedding ideas, you can take the gentler route as shown by this beautiful hand-tied bouquet by Helen Jane Floristry: the Coral Pink and Light Coral peonies are interspersed with the softest pink roses and fragrant freesias with dark rosemary providing a textural contrast.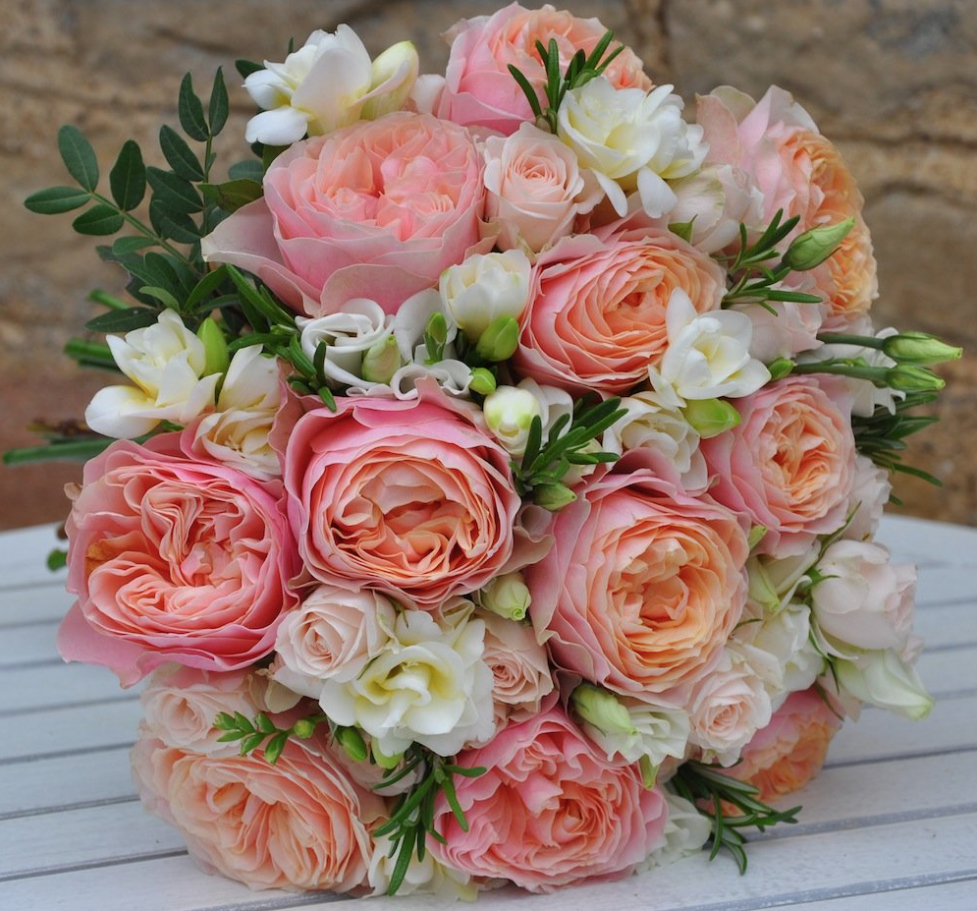 And then there's one of my personal favourites: duck egg blue with the softest, almost faded coral, pink and cream flowers - sigh.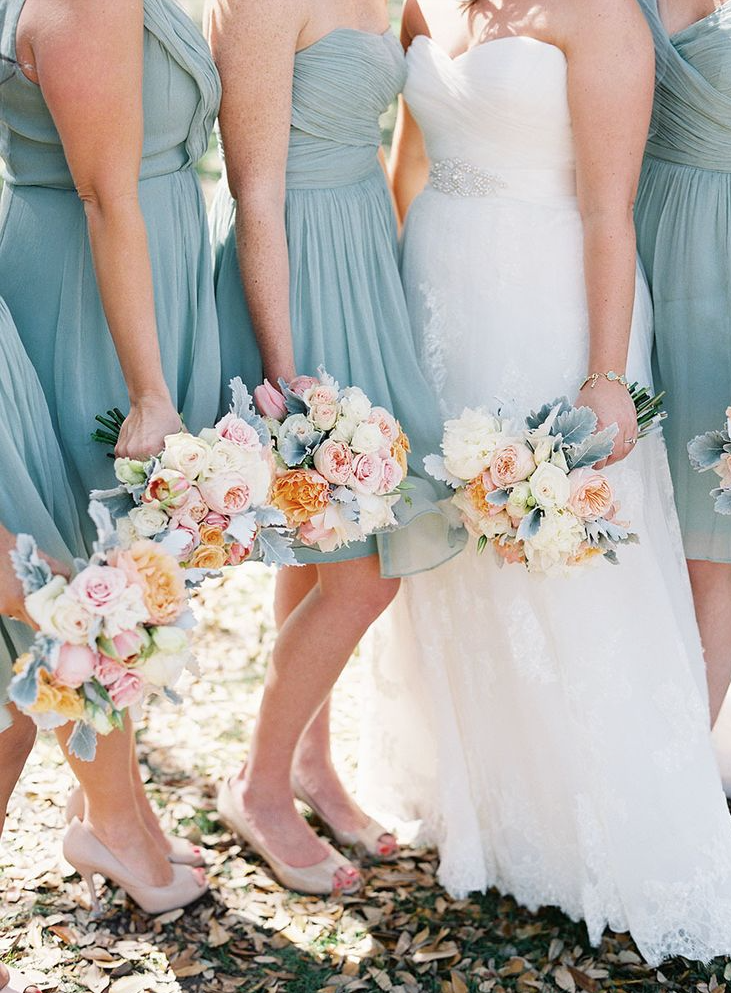 And this makes me smile every time I see it... the bride and groom snapped separately before their coral and teal wedding - a great combo of complementary colours as is so clearly demonstrated by the pretty little bridesmaid's outfit, from Boho Weddings.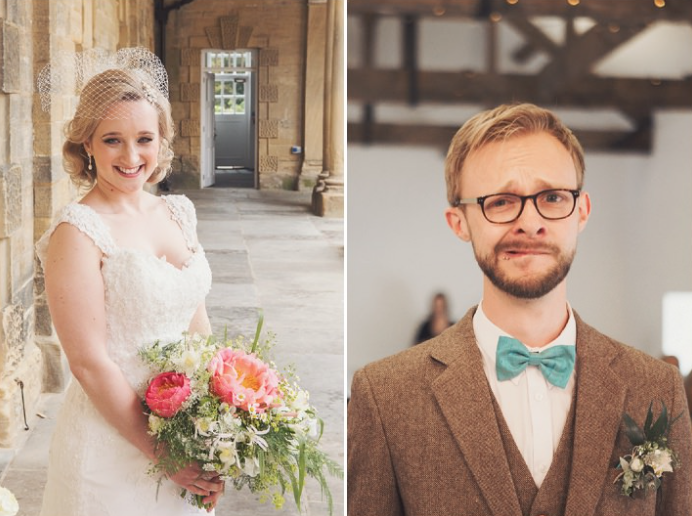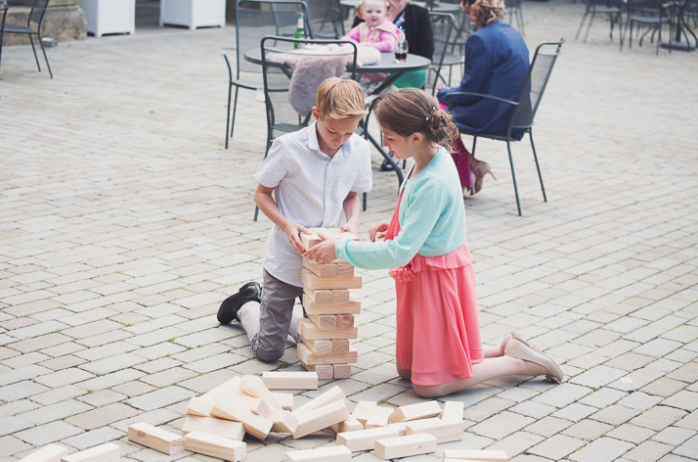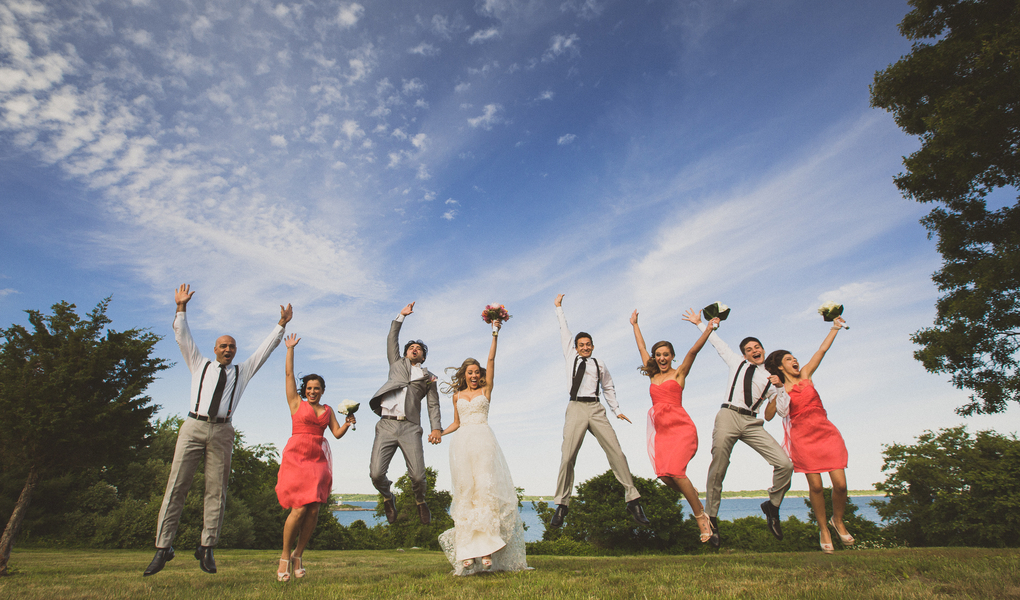 And I think that the reaction of the bridal party above in this fab coral and grey ensemble sums up the feeling of everyone working on coral wedding ideas - they just make you feel SOOOO good!