7 Tiny Ways to Cut Costs for Your Wedding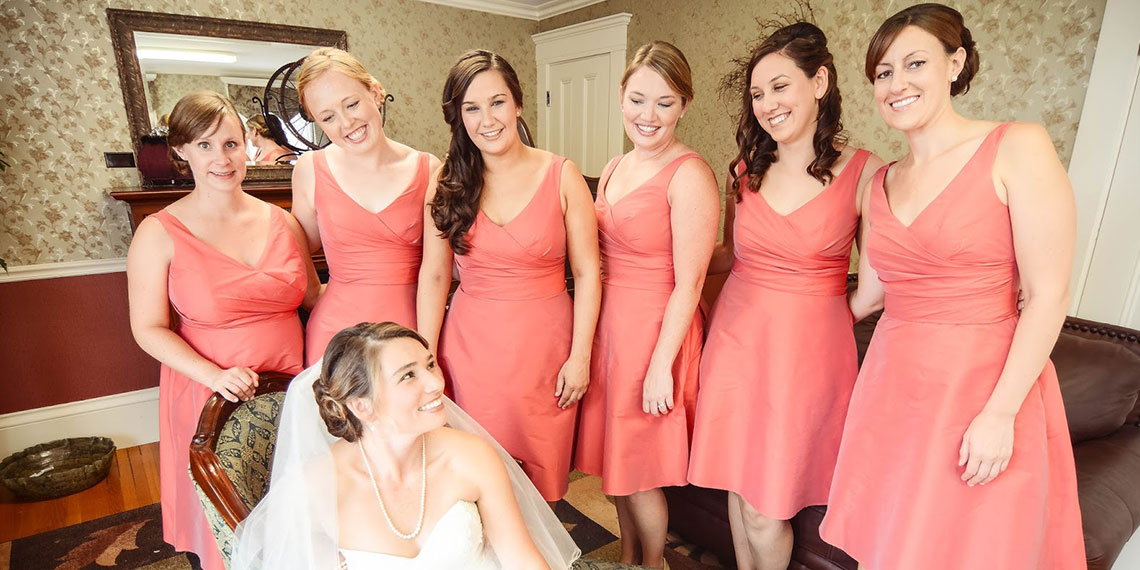 When it comes to wedding planning and budgeting for your wedding, there are always ways to bring the spending down, even in the tiniest of places. You can cut spending in places you didn't realize you were even spending a lot. If you're looking for more ways to cut wedding corners here are a few ideas.
Save the Dates: While it's a big trend these days to send "Save the Dates" and we definitely encourage sending them, there are more cost efficient ways to do so. For example, send them via email. This will save the cost of stamps and the cost designing your Save the Dates. If you insist on sending them the old-fashioned way, make them yourself, rather than having them done.
No Children or Plus 1 at the Wedding: We've seen this plenty of times, where couples simply cannot afford to have children at their wedding. With the plus 1 guest, limit it to guests who you know have been in long-term relationships or are engaged to be married.
Smaller Gifts for the Bridal Party: Don't go crazy or over the top with your bridal party gifts. While we're sure you want to show appreciation, find meaningful gifts that don't make you go broke. Check out Dessy.com or Etsy.com for unique gifts for your bridal party that will still keep you within your budget.
Do You Really Need Favors?: No one will remember them and in some cases even use them, so why not skip them and donate the money to a charity of your choice? Same goes for the bridal shower.
DIY Flower Bouquets: This is a great way to cut costs and could be a fun project among you and your bridesmaids. If you have the time and the patience, make your own flower bouquets for yourself and the bridal party. This will cut the cost of having them done by the florist.
Save on Accessories: You don't need to spend a lot on your wedding day accessories to get the look you want. Check out the accessories at Dessy.com, for everything you need for your wedding day look.
No Disposable Cameras, It's 2015: The days of putting a disposable camera at every table are long gone. Everyone has phones with cameras. Ask them to use a hashtag on Instagram, Twitter or Facebook where you can retrieve the photos later or to email the photos to you.
Looking for a dress for an upcoming wedding your attending? Check out the latest looks at Dessy.com!